This is an unusual, rewarding route reaching a great section of the Dunkerron ridge on the Iveragh peninsula. Note that at many points great care would be required to find an escape route.
The general view of this part of the Dunkerrons.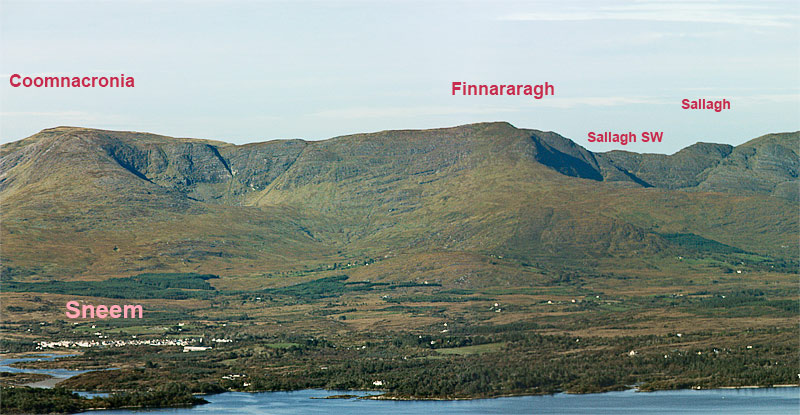 This walk starts in the hinterland of Sneem in a townland called Fermoyle. It goes up the broad spur visible in the picture towards Coomnacronia and then along the skyline to Sallagh, returning via Finnararagh. You need to get permission at the start to follow the route we took. We found the owner of the land extremely helpful. Climb up until you get to Lough Coomnacronia:

The way up from here is via the steep ground to the left which will give you access to the main ridge. Pause a while to look at the huge views of Knocknagantee and Eagles Lough to the west and left of the last picture.
The ridge to Finnararagh has more spectacular views and is reasonably easy. Finnararghs summit is very rough. Take care picking out the correct ridge to continue on towards Sallagh as there are two or three small and confusing ridges going almost the right way.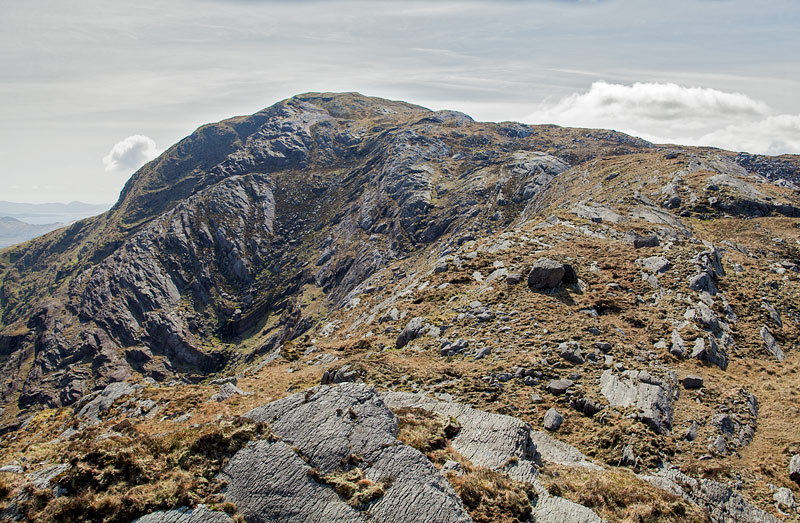 Sallagh SW is small and you could almost walk over it without noticing. If you look back you can see the easterly aspect of Finararagh which is also known as An Corrán.

Sallagh itself is an exhibition of twisted geology with a fine anticline. Beyond it on a good day you can see the ridge snaking out towards Beann and Mullaghanattin and beyond that there are views of the Macgillycuddys Reeks.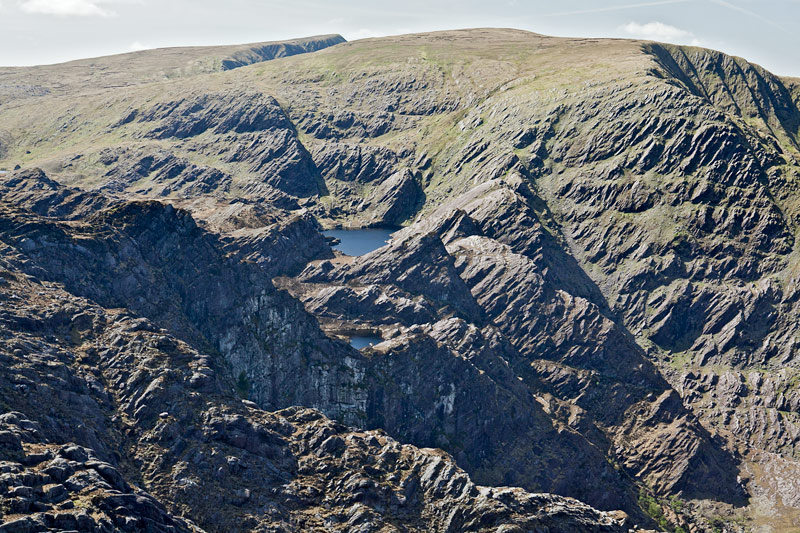 On the way back take a look to the right, that is NW. and you can see the extraordinary twisted valley enroute to Coomura.
Finally you need to return via Finnararagh. ( Alternative routes SE towards Lough Sallagh look extreme. )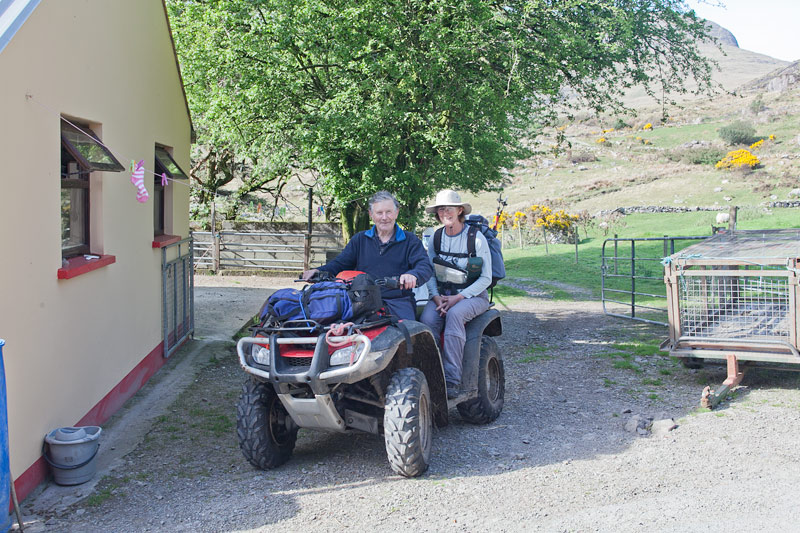 On the occasion that we did it were were unexpectedly greeted by the local farmer who came out from his farm on a large quad bike which was able to take two extra people plus gear quickly down the hill. If you look at the track you can see what appears to be running. That was the quad ride!
Thanks to that farmer of Fermoyle!