Sunday morning brought freezing fog and minus 4 degree temperatures on the 130km drive to Baltinglass for an 8am rendezvous with Hannukkah. Challenge season is only around the corner so it's time for the serious training to begin.
These trips to Hannukkah's back yard are about seeing if you can stay with him and how far he can pull away from you on the climbs. It's an area I don't walk in that much so I wouldn't be familiar with what level of effort is required at the different stages of the route that my co-walker has selected as I'm just following for the day. So, a good test.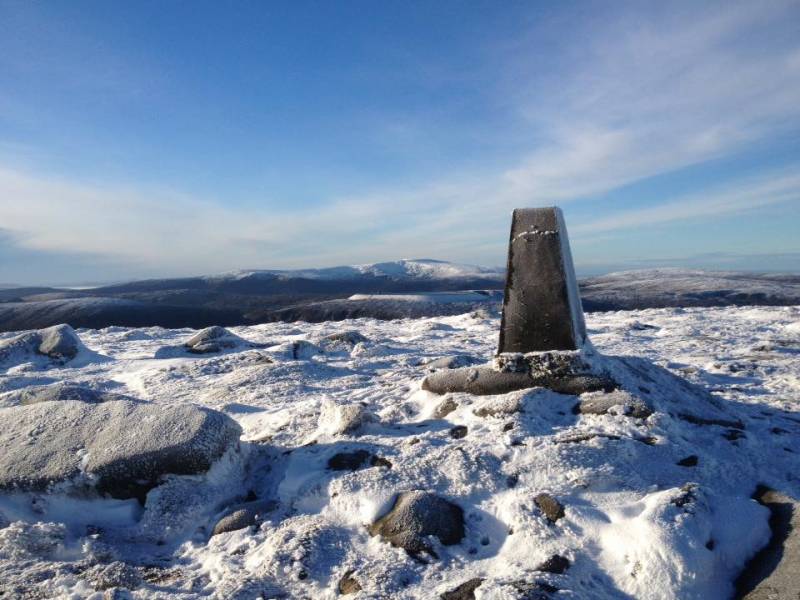 A bit nippy when we parked at the Wicklow Gap. Gloves and hat weather but the ground was frozen and the sun was out. Coming off Tonelagee, to the North of Lough Ouler, the hat and gloves can go back in the bag and stay there for the day. Plenty heat from the pace.
We had to head a bit upstream to cross Glenmacnass River as there was a good flow in it. Shiny frosty stones wouldn't give you too much confidence on extending your step or using one of them to catapult that little jump.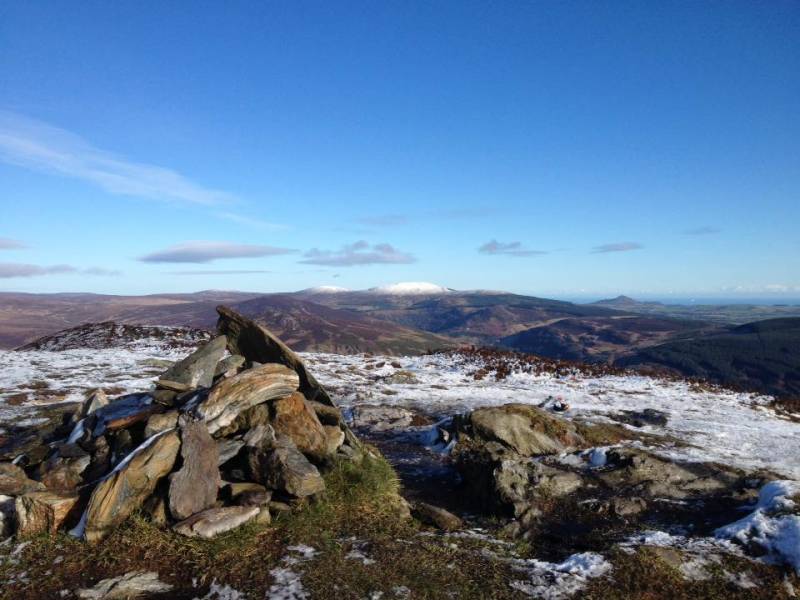 Coming off Scarr we meet a good few walkers and a group out doing the Mountain Skills course. A food stop at Laragh East. Best to get it in to you on the way down so that it's partially digested for the 5km pull up to Camaderry and the 550m climb that it entails.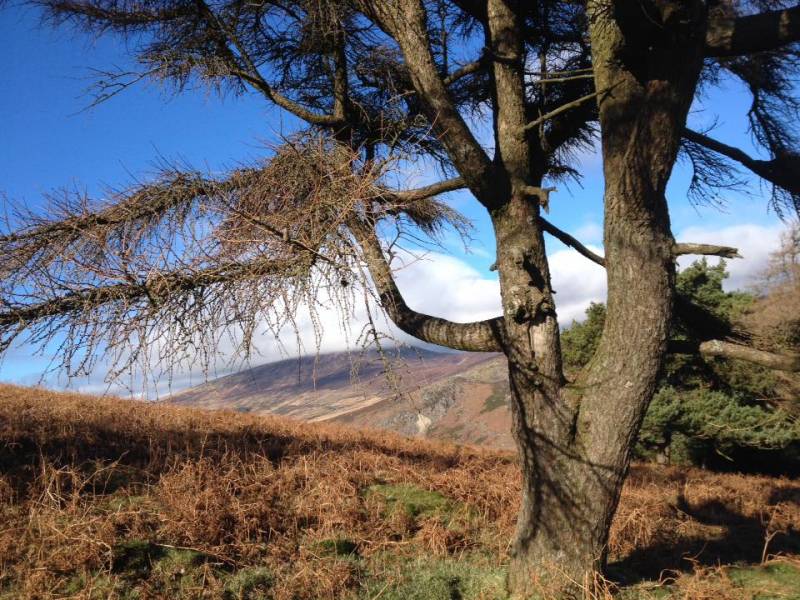 A brief encounter with a walking group having their lunch at 650m, two lads with their leashed Akita's and about 25 scouts and their leaders by the time we get to the summit. Lots of company on the mountains now.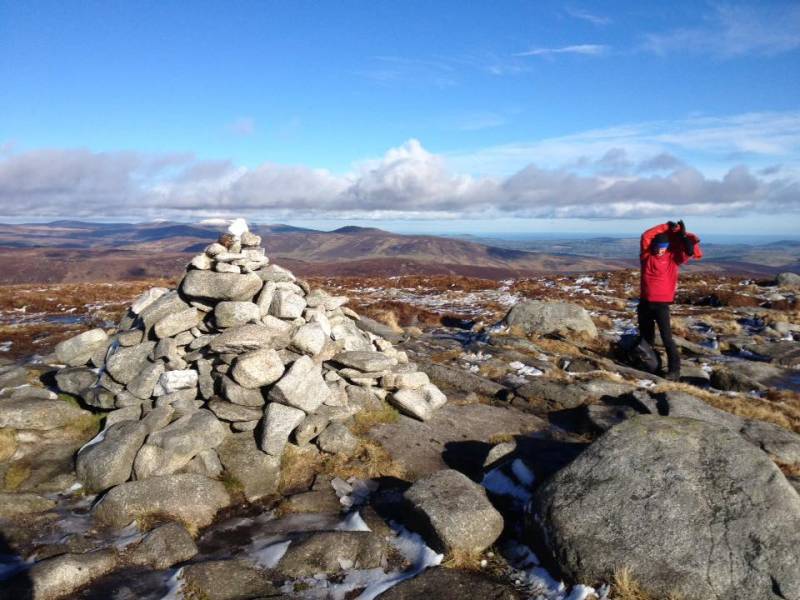 This is a good training track that Andy planned. Good ground. Okay there are a few peat hags around Sevenchurches (627m), but nothing to write home about. A warm up at the start, lose the gain plus a bit more on the descent, 250m+ up Scarr, gradually lose it all again (plus more) and then the hard bit 18km in.