With the Blessington Lakes being deprived of input due to the unusually dry conditions, the water level has dropped considerably.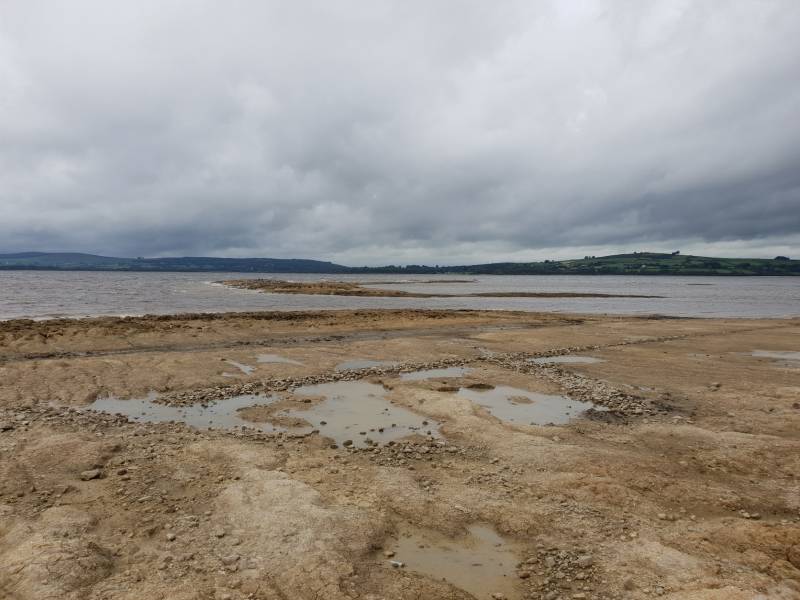 It looked like a good opportunity to walk where it would normally be some feet under water. I followed the exact water line as far as possible, subject to not disappearing down a bog hole! At one point my leg sunk to knee level in an unseen bog hole within 18 inches of solid ground.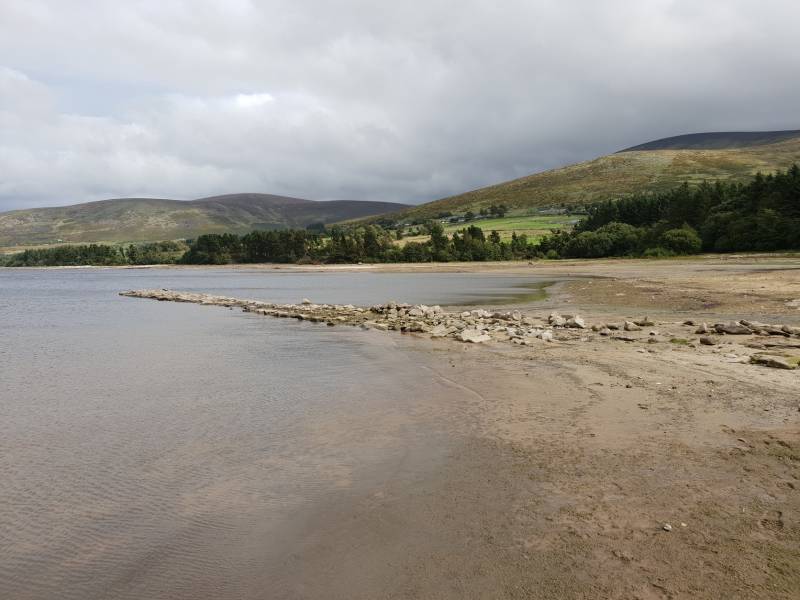 All in all, conditions were a mixture of sandy, boggy and muddy. Encountered some sheep, a beached motor boat and three horses during a mild blustery day.
It was facinating to see all the old walls, the still obvious laneways and trees that were cut down on Red Bog to facilitae the flooding of the valley.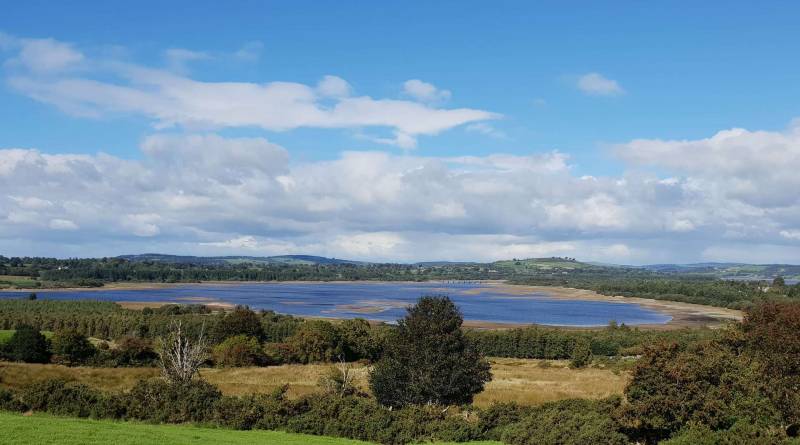 On the Valleymount side of the lake, the low water level was even more pronounced. Once again it is imperative to be ultra careful walking on the lake bed as your next step can be soft mud which will consume your leg! Getting out of this sticky situation can be a very messy operation.