This is the gruellingly "standard" approach to Slieve Donard from the fleshpots of Newcastle, amended to take in the recently added (and suspiciously unprominent!) Arderin Beg of Crossone, a small excrecence on the south east slope of the main summit.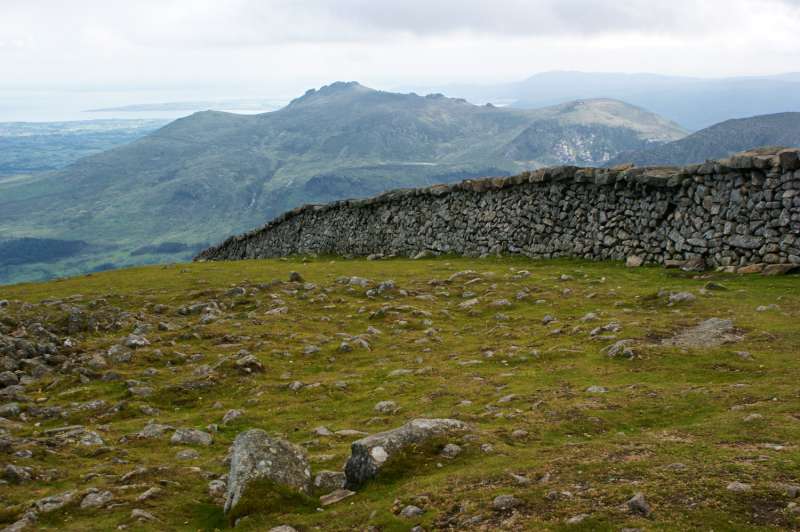 Much ink and bile has been spilled by many regarding the Glen River path: it is hard and angular underfoot once one leaves the cover of the trees in Donard Wood, and the section weaving up to the saddle between Donard and Commedagh is obviously deteriorating badly. It is a bit of a grind but by using it arrival on the culminating point of the Mournes is inevitable (unless you are Stephen Nolan).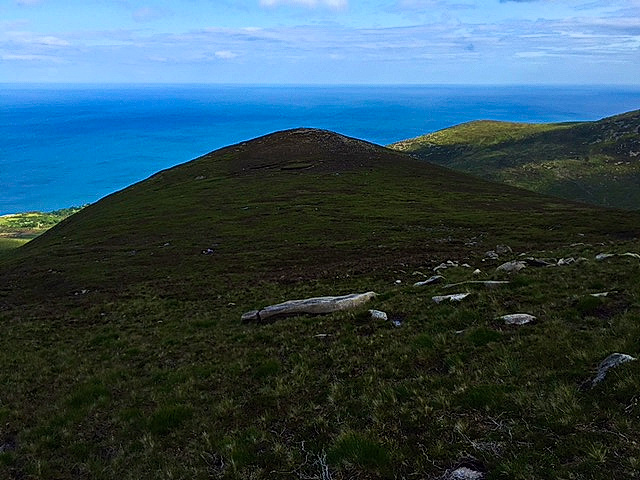 The route on to Crossone descends a pathless slope to the south-east. This is not any sort of frequented route to or from Donard, and care should be exercised. It is steep and not all the bouldery sections can be avoided (be aware of the possibility of dislodging any rocks). From the col it is an easy short rise to the large cairn on Crossone.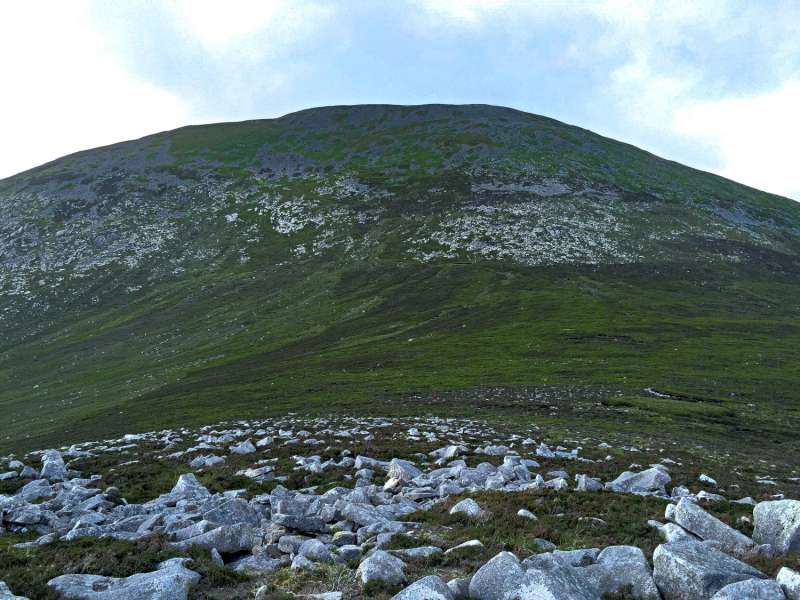 In good visibility take a contouring route onwards aiming for the Bloody Bridge track just above the quarry...the intervening ground is not too bad and once one nears that objective a contouring track can be found to make things easier. Follow the track up to the Mourne Wall at the Bog of Donard. For a three-legged dog getting over the wall is the crux of the journey.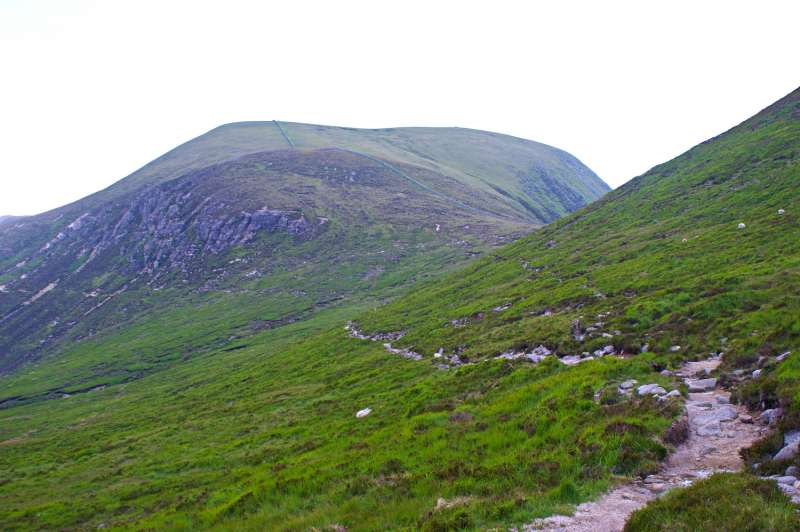 From here follow the Brandy Pad across the flank of Donard, regaining the saddle at the head of the Glen River by means of one of several contouring tracks. Go back down the Glen River track to Donard Park and probably countless knuckle dragging youths driving hilarious souped-up Ford Fiestas really slowly around the car park while labouring under the delusion that revving their engines really loudly makes them look cool.