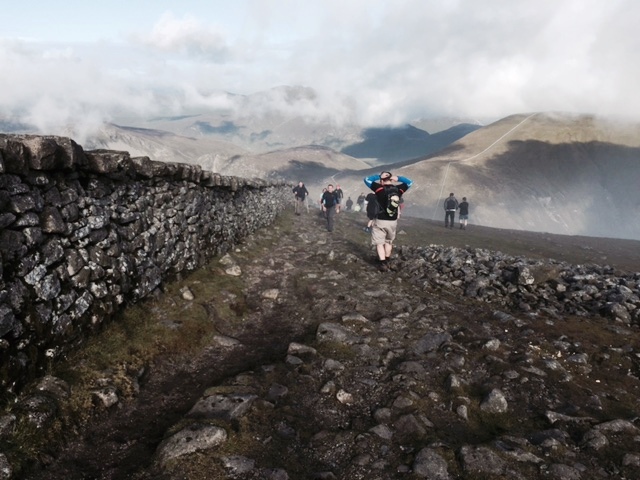 2015's running of the annual Mourne Seven Sevens challenge walk (very well organised by the Spartan Red Sox club, to whom I tilt my hat approvingly) took place on 1st August in excellent conditions...cool and clear with just one minor little shower in the early afternoon.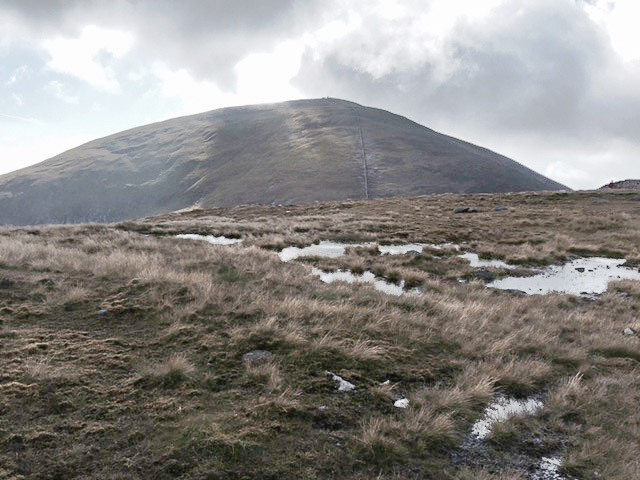 The track posted is the full route; sticklers should note that the electronic checkpoints aren't
all
on the exact summits (Commedagh, Bearnagh and Binnian specifically being ascended to a point just below the top). In addition there are manned checkpoints in most of the cols.
The Seven Sevens is not the longest of Ireland's challenge walks in distance, but a challenge it most definitely is on account of the large amount of really steep ascent and descent it packs into its (relatively) short distance. It starts with the longest climb possible in Norn Iron...practically from sea level to the top of Slieve Donard; also worthy of note and faint dread are the sharp climb up Bearnagh, the boggy section from Meelbeg alongside the Ben Crom River to the dam (prior knowledge is pretty useful here), the long stepped ascent to Binnian (over 500m of climbing) and the last horrendous flog up Lamagan. But most of it is on clear paths and there's plenty of fellow participants around to supply craic and sympathy.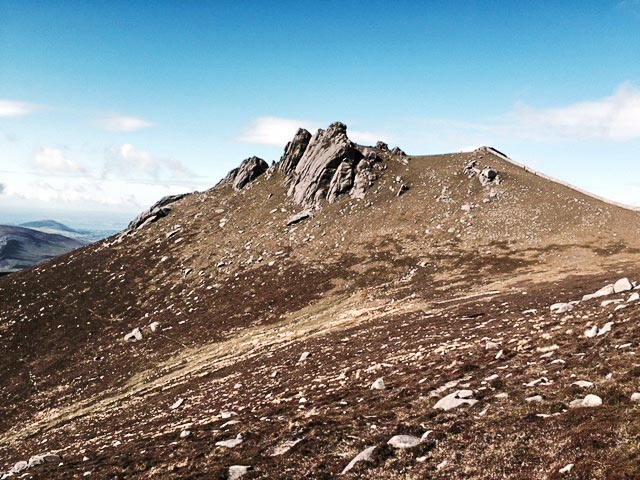 On a personal note I haven't enjoyed a day in the hills as much as this for a very long time indeed; many thanks to BleckCra for roping me in and also turning in a remarkable performance for a man who swore he was shattered long before the halfway point. Also may I give a shout-out to our fellow travellers over the six 700m hills and one that's actually 680-odd-m that make up the Seven Sevens, John and Rob. And last but definitely not least, Tom, Mary, Michelle and Fiona who turned up to support us, which meant them spending more time in Newcastle on a Satuday than any sane person would wish to: it was all very much appreciated, especially Mary's congratulatory card and cake.
And please, please spare a final thought for Everest ascentionist Dawson Stelfox, who is probably even now sat weeping into his sports drinks and wondering how he only managed to beat a middle-aged IT bloke by 110 minutes.
Don't worry sir...my training tips are available on request. Divis, Cave Hill, Slieve Croob, crash dieting and demented carb loading the day before. You can't go wrong.