Welcome to MountainViews
If you want to use the website often please enrol (quick and free) at top right.
For more map options click on any overview map area or any detail map feature.
Detail Map Features
Showing 11 items:
Truskmore SE Cairn 631m,
Annacoona Top 597m,
Crockauns 463m,
Copes Mountain 452m,
Tracks:

3459, 20km
1756, 15km
4255, 12km
4353, 9km
3654, 8km
3553, 5km
3736, 2km
Find Suggested Walks

Find hill, mountain, island, coastal feature.
Videos



Recent Contributions

Get Notifications

Sruth in Agaidh an Aird (The Devil's Chimney)
Many have driven along the N16 to or from Sligo and noticed the signs beckoning around to the north side of Glencar Lough to visit the Glencar Waterfall, and a decent spectacle it is, with its woodland setting and (more often than not) an ice cream van in the car park. But the motorist might also see something a bit further away than a signpost. For not too far to the west of the aforementioned cataract is an entirely greater sort of cascade (given the right conditions), a mare's tail plunging around 150m down the cliffs, hugely impressive and hugely conspicuous if it's flowing (there's just a black streak left in a dry spell). This is Sruth in Agaidh an Aird, the Devil's Chimney, and it's comfortably higher than the Powerscourt Waterfall.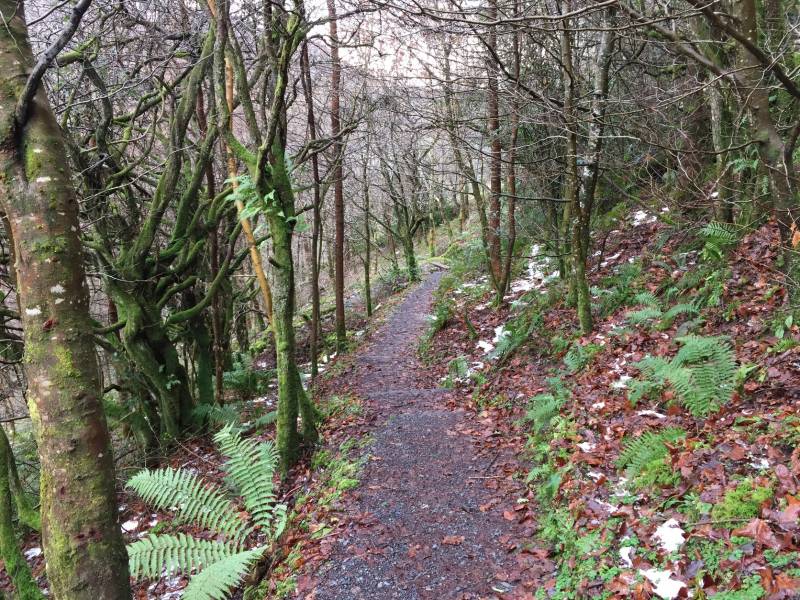 A local landowner has cottoned onto this and built a path across their land to various viewing platforms below the falls. This is very well constructed, generally gently uphill with a few brief steeper sections moderated by steps. As things stand the closest viewpoints are still not up close and personal with the falls, but provide a far better view than the road...a planning application is in to extend the path further, possibly to the very foot of the falls, or perhaps even to the top. Regardless, the loop in the top of the existing path provides plenty of opportunity to admire both the falls and some lovely views along Glencar.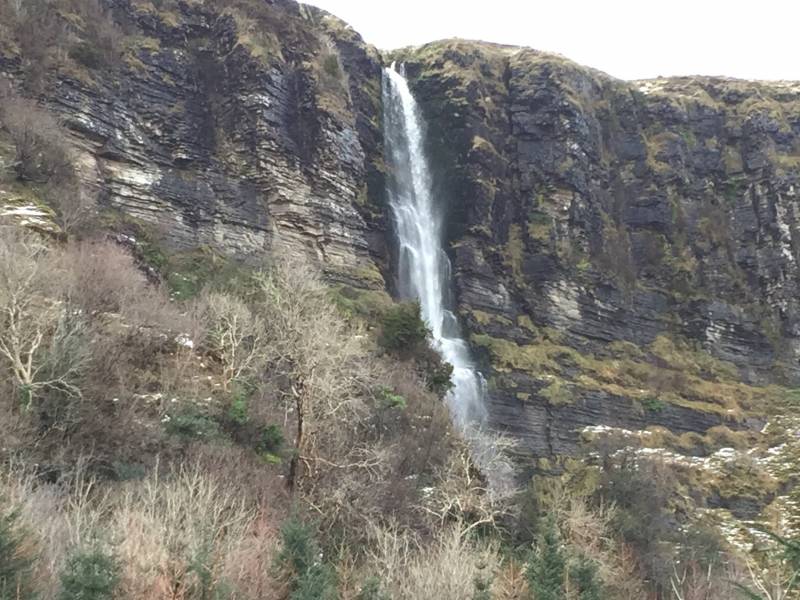 There is sufficient marked parking at the foot of the path.
Recommended.
---
No comments uploaded yet.