While not claiming to have any authority on the matter. Of the three main approaches to this mountain, this has to be the classic route. The route from Gortalughany is at least four hours of a bog slog, probably more and only for those who are stout of heart. While the route from the Cuilcagh mountain park has to be the tourist route, including boardwalk and all. With the exception of the early stretches of this route, it is open mountainside, mainly following a route that handrails the cliffs. It provides the best views and the most enjoyable walking experience.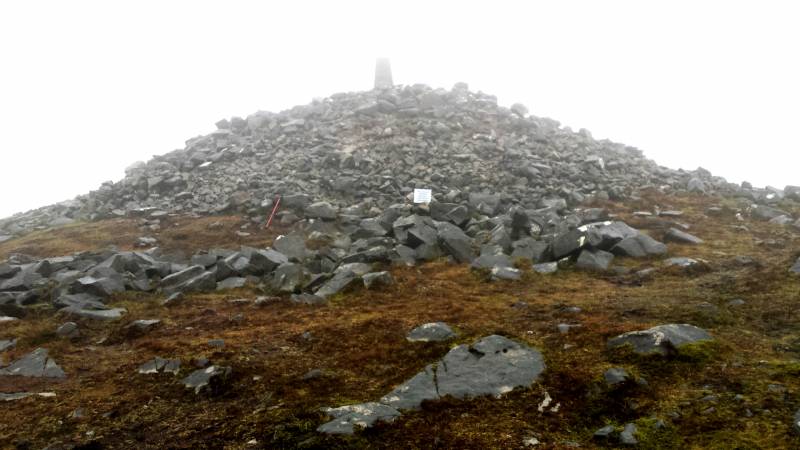 This walks starts near the crest of the Bellavally Gap. There is parking room for a few cars at the gate pictured below. Heading through the gate, the initial part of the walk is on zig zagging gravel forest tracks, that also act as an access road to a mast, that is not all that far from the summit of Benbeg. On reaching the mast compound veer right and cross the stile. From there your entire walk is on open mountainside. Follow the worn track to summit of Benbeg and once it has been bagged, head northwest to follow the tracks that fall away sharply to the left.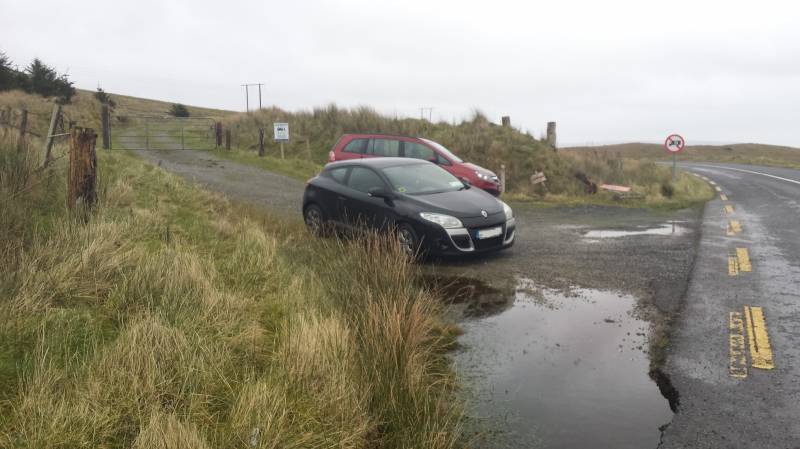 There are a couple of tracks in most places, parallel to each other, as you will see from my track, on occasion I wandered infield. My advice would be, on a good day, stay out on the wing!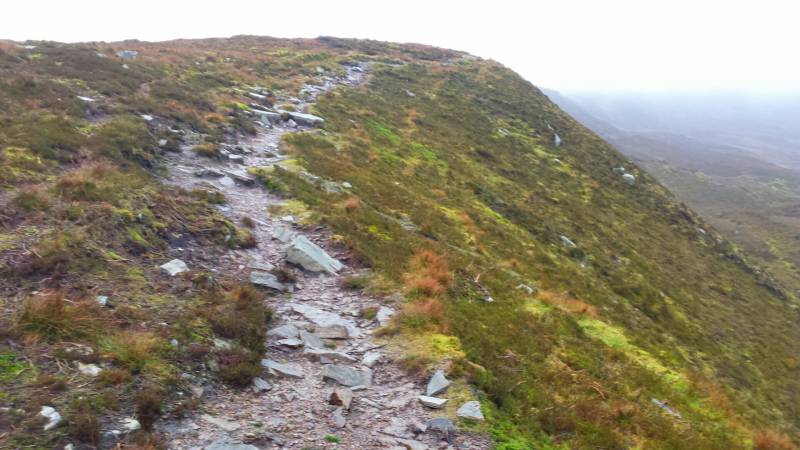 The track will descend Benbeg and the worst terrain of the whole walk will be the terrain around the small col between the two summits. If conditions and the head permit, keep hand railing the edge of the ridge until you come to the small cairn at H11688 27404, this means you have reached the 580M contour line and have only 88M of ascent left to make.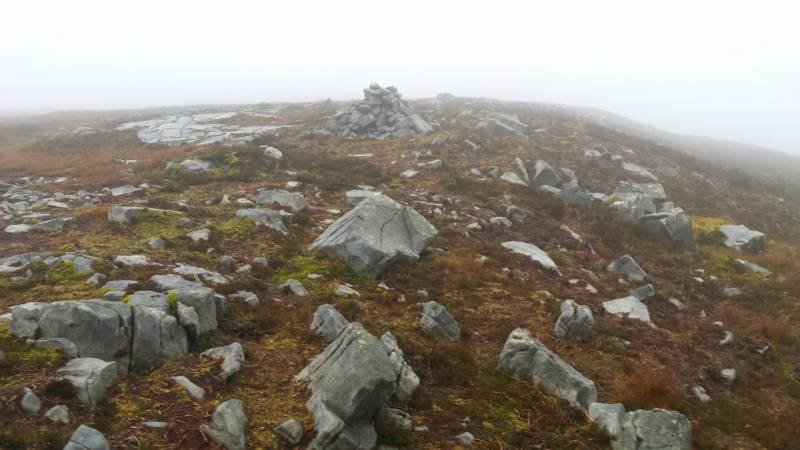 There is one short, sharp piece of ground before you hit the plateau and from there it is plain sailing to the large summit cairn, adorned by a trig pillar.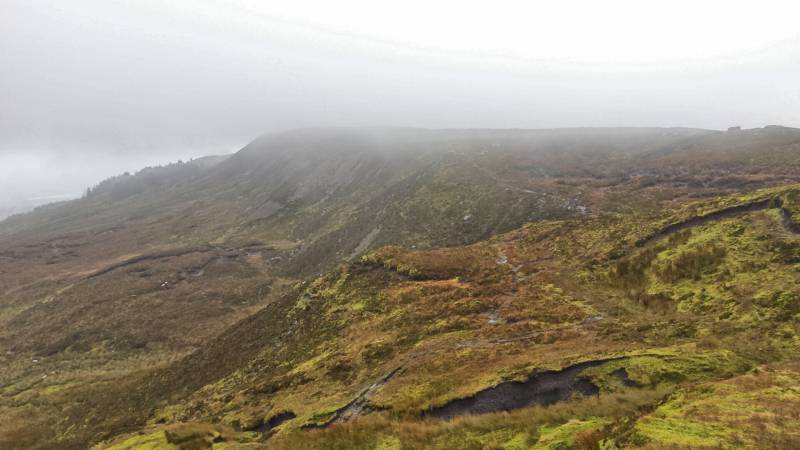 It should be noted that this particular gps track is just of the return journey, but it was largely the same as the outward one. For completeness, this walk was an hour and 25 minutes on the outward leg, that was going a slow steady pace, with no real stops. There was a 30 minute stop at the summit, which is built into timings on the uploaded track, leaving the return journey being a slow walk back of an hour and 20 minutes in very poor conditions. I would estimate that during a dry spell in the summer it wouldn't take too much pace to get up and down in two and half hours without stops.