Like others I started in the top car park of the Kilbroney Park, and took the paths up to the col between Slievemeen and Slievemartin. I then took the mountain bike trail contouring under the latter (the summit can easily be visited by a short detour). Once I determined I was pretty much due west of Crenville's summit I decided to take a punt of a directish route, ploughing straight into the forest aiming for a north-south forest road indicated on larger-scale maps. A couple of hundred yards of muck and murk found said road to be a firebreak in reality, but reasonable underfoot. I followed it north until level with the narrowest bit of forest to the east and plunged through that (only about 50 yards) to open ground. This proved to be the Crenville of legend; long manky grass and random invisible ditches as though the Devil had imperfectly tried combing the dandruff from his hair. The distance between the forests on either side narrows as you climb, but there is a tiny gap at the top leading to the summit.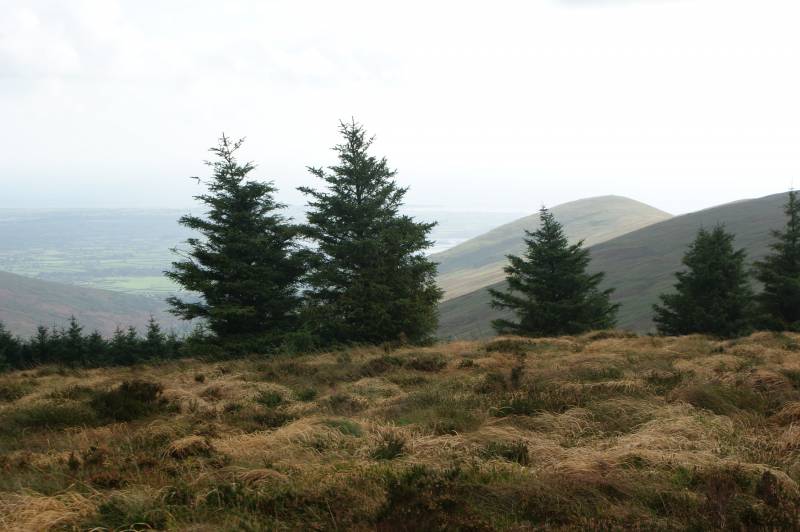 The next section leads north down the forest edge on the left...this is trackless and wet and deeply annoying. You aim for a track running SW to NE at the bottom of the slope...this can be located by either accurate navigation to the gaps in the forest (which aren't so much gaps as thinnings), or by brute force and ignorance. This track then meets another running E to W; head towards the latter. Soon pick up a mountain bike track slanting across the slopes of Slievemeel, and when it enters the forest head straight up the slope to the summit.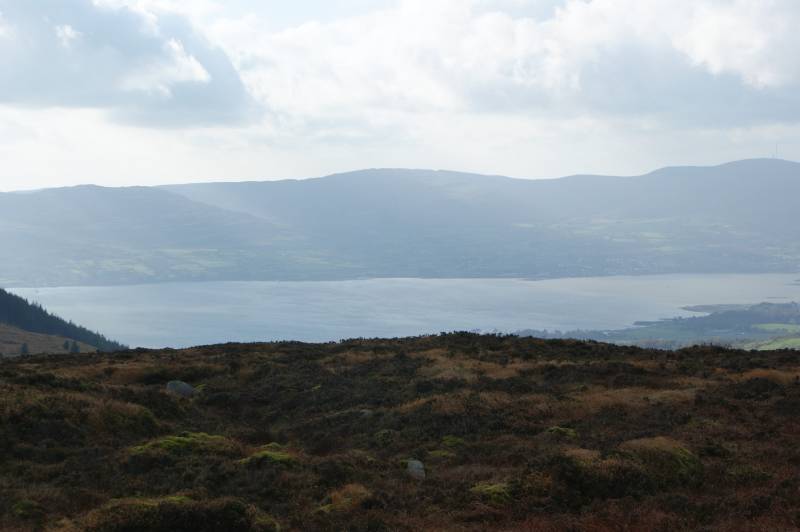 Once back at the forest edge I chose to return down the track before picking up the E-W track again (said forest edge can be followed down to cut a corner). The track leads all the way back to the car park with one hanging left at a junction required.
This might just be the easiest way up Crenville...