Welcome to MountainViews
If you want to use the website often please enrol (quick and free) at top right.
For more map options click on any overview map area or any detail map feature.
Detail Map Features
Showing 20 of a total of 114 items:
Carrauntoohil 1038.6m,
Beenkeragh 1008.2m,
Caher 1000m,
Knocknapeasta 985.1m,
Caher West Top 973.4m,
Maolán Buí 968.9m,
The Bones Peak 956.5m,
Cnoc an Chuillinn 954.6m,
The Big Gun 939.9m,
Cruach Mhór 930.8m,
Tracks:

3436, 47km
2578, 39km
4398, 35km
4112, 25km
4395, 23km
4370, 22km
4371, 21km
2580, 19km
3108, 18km
2138, 18km
Find Suggested Walks

Find hill, mountain, island, coastal feature.
Videos




Recent Contributions

Get Notifications

A circuit of the Reeks
A big day out on the reeks and the eastern side of the gap of Dunloe taking advantage of the fabulous weather. I cannot understand how most peoples' main only objective is Carrauntohill and the magnificent eastern Reeks are rarely visited. I encountered very few people on this route on a Sunday apart from the immediate area around Carrauntohill and the Devil's Ladder.
My descent into the gap of Dunloe from the Reeks was not ideal and there must be a more appropriate route.
While crossing over Purple, Shehy and Tomies mountains I could hear the rumble of thunder to the east possibly coming from very dark clouds sitting over the Paps. It helped to speed up my crossing and descent off the mountains.
I had planned to have dinner in Kate Kearney's cottage but was running late and couldn't afford the diversion. The ascent up Strickeen was quite slow after the long day.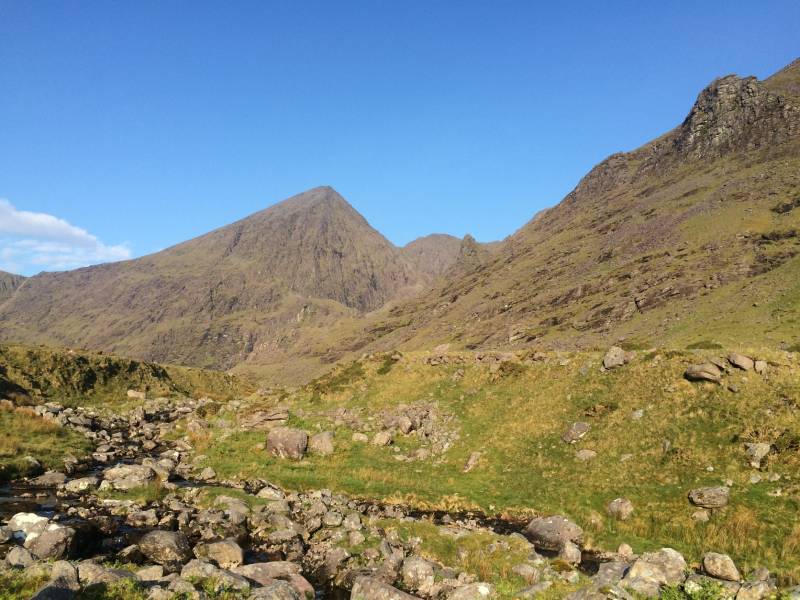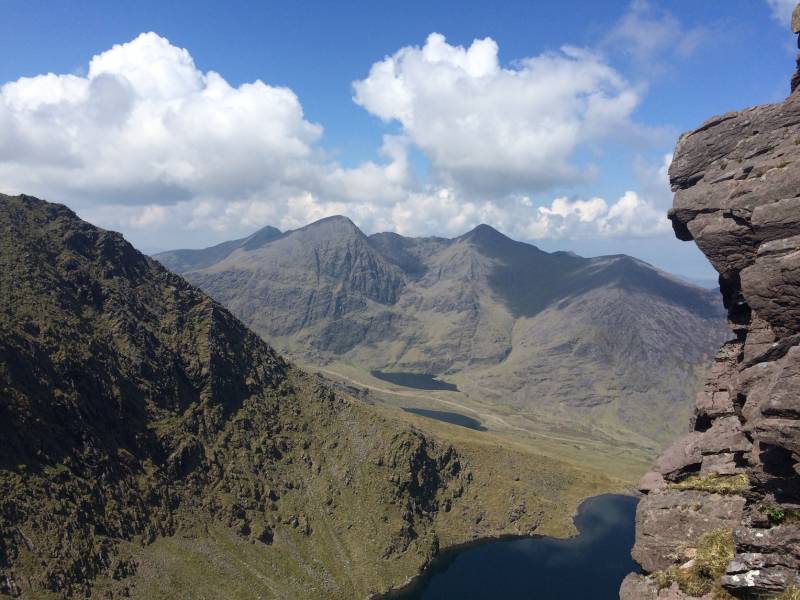 ---