Route taking in Mweelrea, Ben Bury and the 3 Ben Lugmores. Ascent is by the ramp and the decent by the SE spur of Ben Lugmore East Top. Car parking is around L828 695, about 300m south of the Doo Lough Memorial, where there are a couple of spaces on the edge of the road. Otherwise there is plenty of parking at the memorial itself.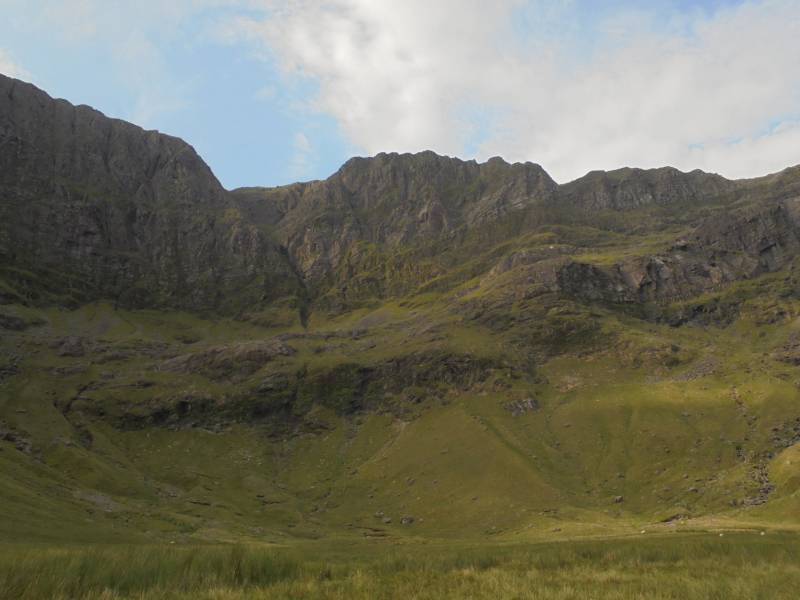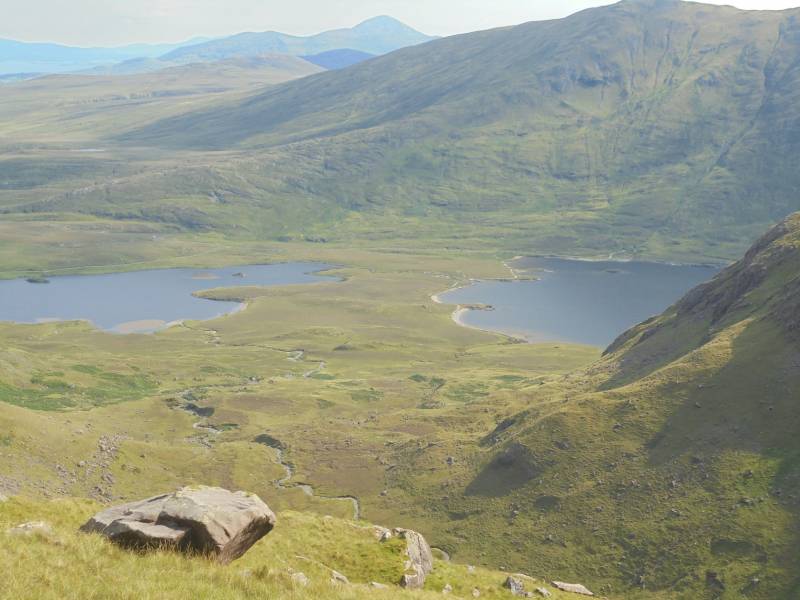 Few glitches in the gps ... the track doesn't seem to begin until half way up the ramp! Actual stats are around 18k, ascent of 1,200m and time of 6h 45m.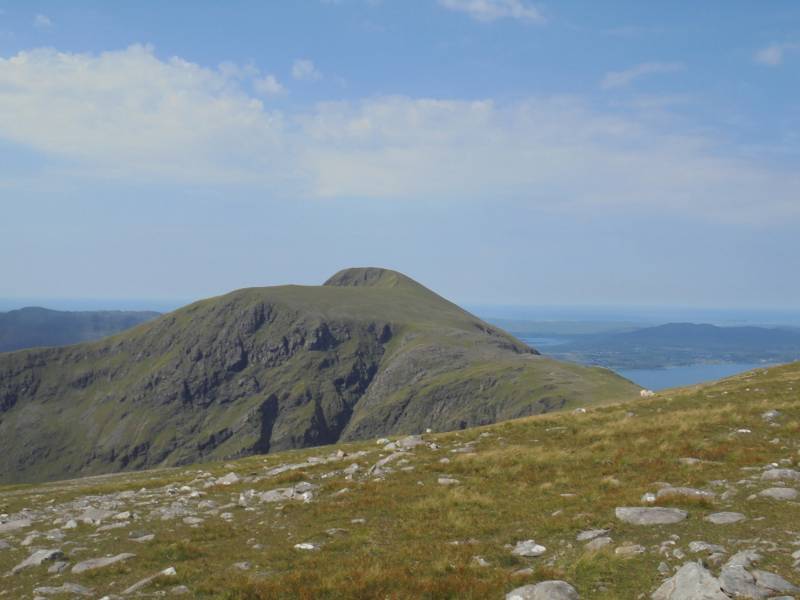 My last minute trip west having been prompted by the forecast of good weather, the planning of this route had been a little hasty. In particular, I was ensconsed in Hamilton's post-walk before I read the comments on the site concerning the descent off BLET. That descent, as rightly pointed out by many contributors, is both long and challenging, and when combined with a further c.5k from the bottom to the car, makes for a somewhat frustrating finish. Interestingly, the Open Street map records a track on the spur, and I am aware that the Leenaun Walking Festival used the spur for an ascent. On the ground however, there is nothing obvious; you do periodically come across trampled ground, but keeping to it is impossible given the broken nature of the terrain.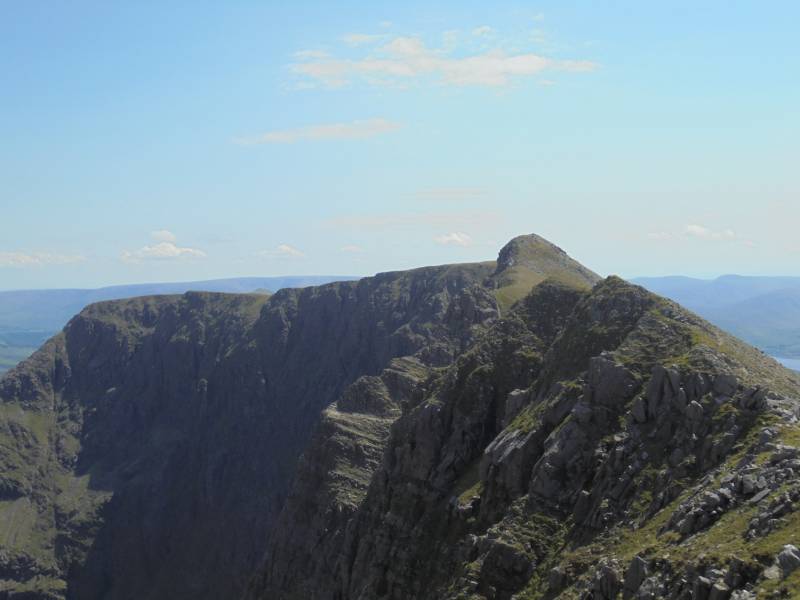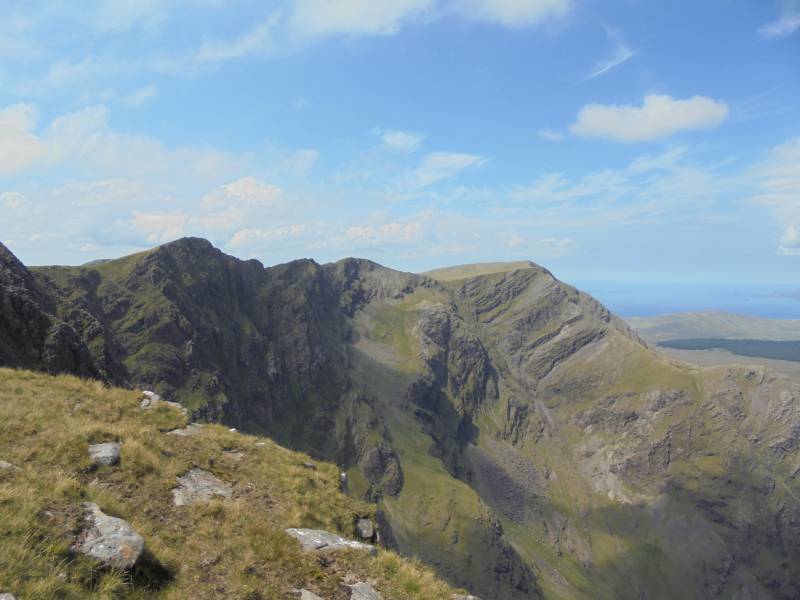 That being said, this is a stunning walk over some of our highest rated hills ... one of the best days walking I have had.