Welcome to MountainViews
If you want to use the website often please enrol (quick and free) at top right.
For more map options click on any overview map area or any detail map feature.
Detail Map Features
Showing 20 of a total of 33 items:
Slieve Snaght 678m,
Drumnalifferny Mountain 596m,
Drumnalifferny Mountain NE Top 585m,
Bingorms 578m,
Moylenanav 539m,
Drumnalifferny Far NE Top 535m,
Crockfadda 529m,
Crockfadda NE Top 502m,
Staghall Mountain 486m,
Crockfadda 485m,
Tracks:

2759, 30km
4653, 17km
3212, 17km
4026, 17km
2768, 16km
3114, 13km
4594, 13km
3140, 12km
4433, 11km
2013, 10km
Find Suggested Walks

Find hill, mountain, island, coastal feature.
Videos




Recent Contributions

Get Notifications

Glenveagh: Drumnalifferny North East Top
Route to Drumnalifferny NET from Glendowan valley to the south.
A pleasant walk beginning with a careful river crossing before rising gently under the cliffs of Crockbrack and more or less directly to the summit, from which the view is a particularly good aspect of Errigal.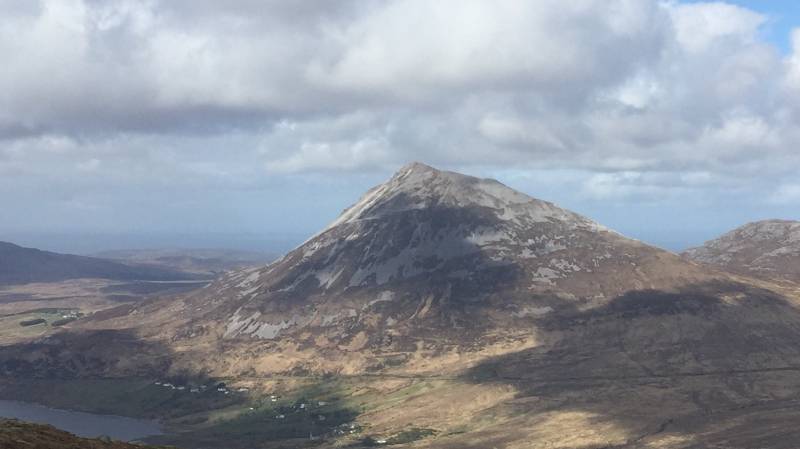 ---