Its an interesting and challenging walk across very varied terrain, seldom crossed in some areas, and with excellent views on a clear day. The walk starts and ends with the Knickeen Ogham Stone and avoids crossing the military range in the Glen of Imaal.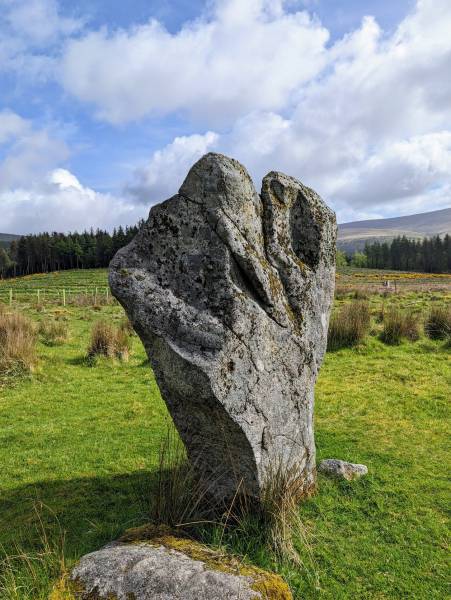 Climb along forest roads and boggy trails to the summit of Sugarloaf, then keep along the ridges to Logar, Lowbawn and drop along the falling ridgeline to the stone shelter at the Pinnacle. This is a good spot for a sheltered rest and refreshment.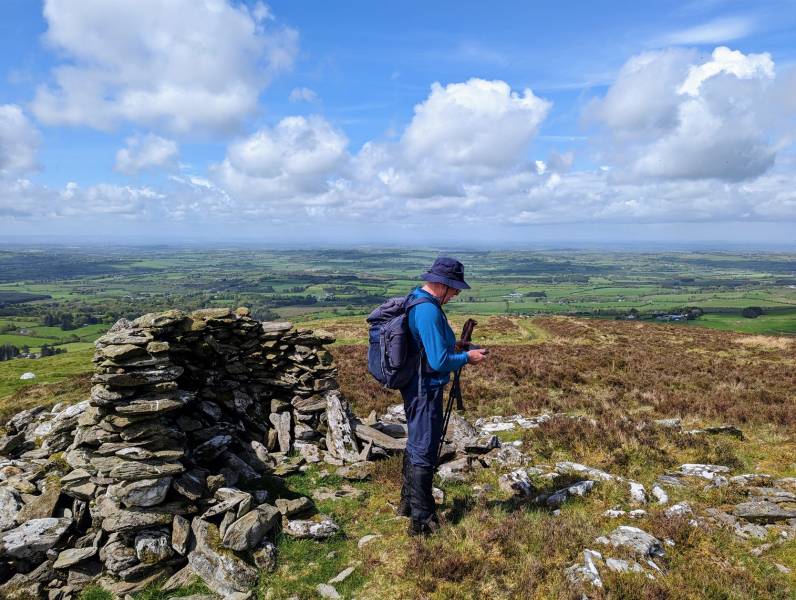 Descend northward through the heather to find a lage gate in the deer fence. Through the gate, follow a trail northwest through the forest to join a forest road. Follow the road for 750m, before climbing steeply through the forest towards the summit of Corriebracks, just south of which you'll find a small plaque in memory of the four victims of a 2008 air crash.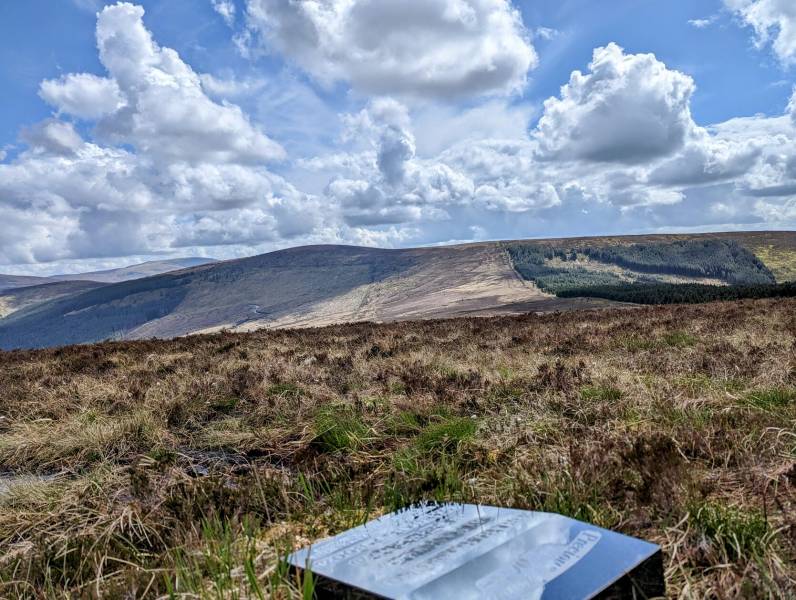 Heading south. from here, take the trail on the left of the corridor up Lowbawn. This is a slippy boggy climb, so take it easy. Follow the trail as it contours eastward around Lowbawn. Climb to Cavanagh's Gap and then follow Hairy Man's Brook downward.
Continue the descent through the forest, crossing three forest roads before joining the forest road back to Knickeen.