Local Link includes a handy service from the car park at Padmore & Barnes in Kilkenny city to the village of Bennettsbridge - just one service per week, 11.30 AM on Saturday. The Local Link info booklet states it is aimed at walkers who want to use the routes from Bennettsbridge. It only costs 2.50e and takes 10 minutes. A 10km walk alongside the Nore river brings you back to the centre of Kilkenny.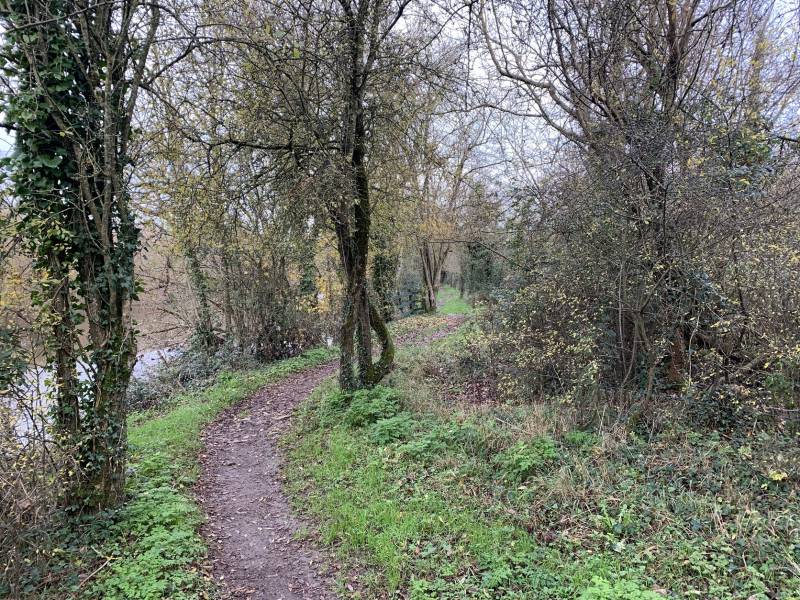 There's not much in Bennettsbridge. There's a small supermarket but no cafe was apparent. The bus stops outside the butcher's and at the side of the butcher's shop steps lead down to the Nore. The track is muddy here and the river looks pretty muddy too but there is a good variety of trees along the route - beech, oak, willows, a row of western red cedars (identified by a little plaque) near Bennettsbridge, and so on. Electric fencing, a feature of so many walks in the south midlands, is to the right for a long stretch of the route, while the river is to the left, so you can't lose the track even if you want to.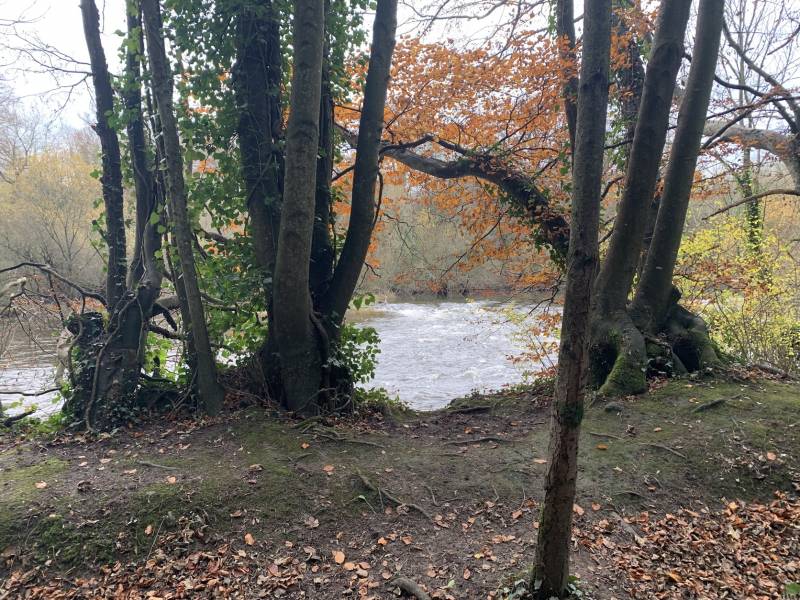 I saw a couple of herons, or was it the same heron twice? It's on the opposite bank in the picture above, but can't be seen in detail. There is very little in the way of long-distance views. As with many riverside walks, a combination of trees along the banks and the fact of being below the surrounding landscape keeps views to a minimum. Close to Kilkenny, the track detours briefly away from the river onto the Old Sion Road. I tried to get back to the riverside too early, taking a stile that, as it turns out, was not part of the route. A route marker here making clear that walkers should stay on the road would help.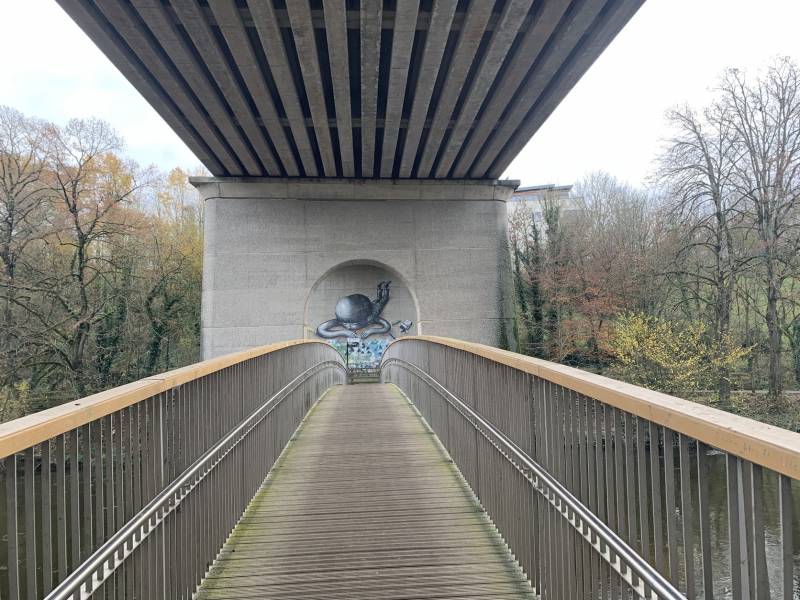 At the end of the Nore Valley route proper, I crossed the Ossory Pedestrian Bridge and followed the canal walk onto the grounds of Kilkenny Castle and stopped the route at the castle, a lovely finishing point and right in the centre of Kilkenny, a small city but perhaps Ireland's most attractive one.
This walk is good for tree-spotters, probably a good walk rather than a great one, but certainly worth it for those in the Kilkenny area and perhaps underutilised at the moment. Certainly the bus service seemed underutilised on the day.