Had the sole aim of bagging Ireland's most remote Arderin Beg. Started at the Letterkeen Trailhead and set out north along the Bangor Trail. Although the condition of the trail comes in for a lot of criticism, I found that the first 7-8km were in a fairly decent state.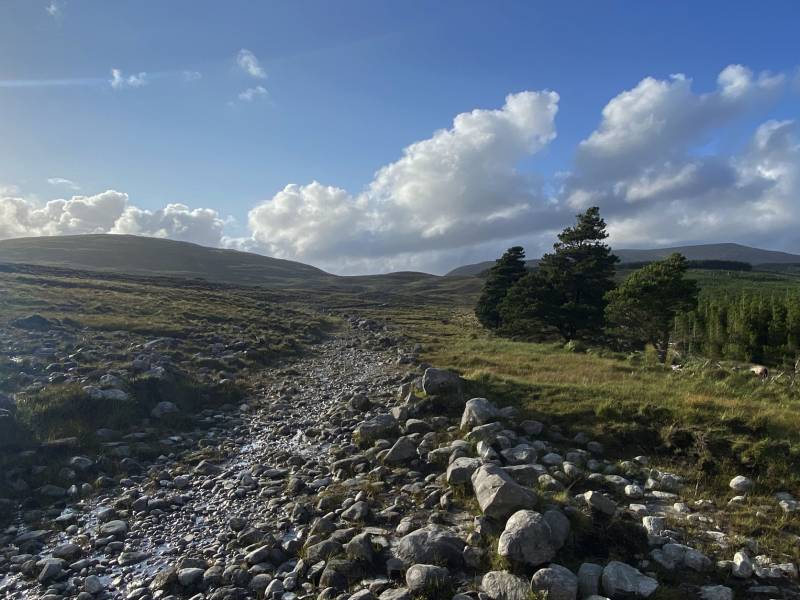 The views as you progress along the trail are varied and beautiful, sometimes offering vast panoramas. The route was straightforward enough, simply following the trail most of the way, which meanders through wide valleys and rises and falls repeatedly, although any initial climbs should not tax your legs too much. After about 9km, I could see the mountain directly ahead, and also that the trail was about to descend to curve around the base of the mountain at an elevation of around 140m. (I would also discover on the return journey that the next section of the trail is in a terrible condition, very boggy, and actually disappears a number of times). So I turned NE and began to climb the western side of Nephin Beg, which would offer a more gradual ascent that directly up the southern or western sides of Tawnyanruddia.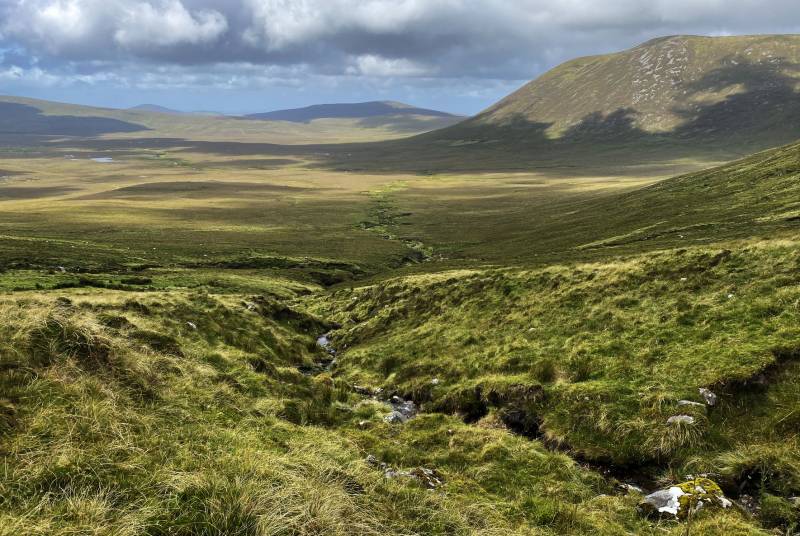 This route brought me to the base of the unlisted hill Corslieve and a height of about 380m. The next section was steep but doable, despite a wind that made it difficult to stand at times, and took me to the minor col between Corslieve and my destination. The views of the vast blanket bog to the west dotted with small loughs were tremendous.
From there it was a simple 750m walk up a gentle slope, and through a few peat hags, to the summit, which is marked by a natural, pointed rock outcrop near its western end. I descended the steep slope in a SE direction, picked up the Bangor Trail again, and sloshed my way along initially until I reached the point where I'd originally left it. Then it was a long 9km walk back. My app informed me that I had walked almost 26km, which took me about 9 hours. Tough but very rewarding.