We were blessed with magnificent weather for this trek. While the County Council is updating the carpark, we parked along the road. There has been considerable work done to upgrade the track up until just below the saddle. This will make a great difference when the ground would be saturated.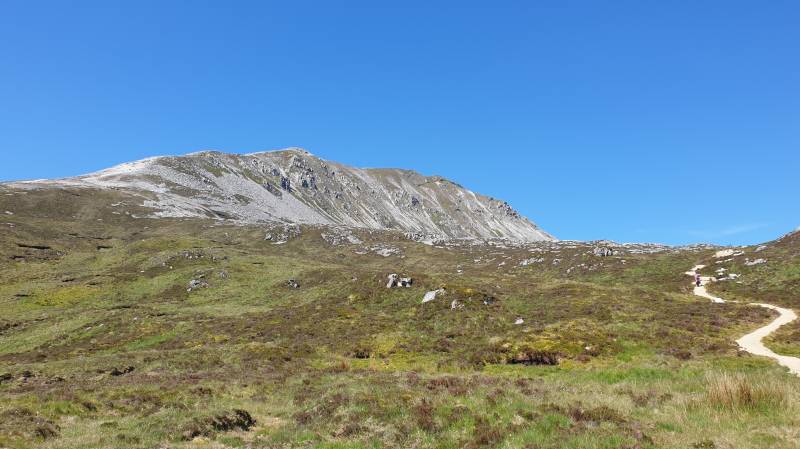 There was quite a number of people coming and going on the route. Getting to the saddle was the easy part. From here to the summit is a matter of keeping your balance and watching where you place your feet. A pair of walking poles helps mantain your footing. In wet weather it could be quite dangerous on this steep slippery surface.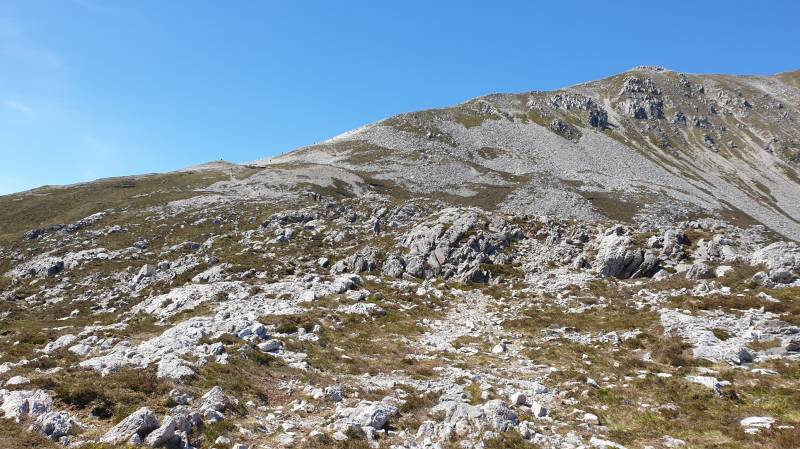 Luckily there is just enough space for two way traffic on the route. The magnificent views from the summit are difficult to properly describe (
that is if you are lucky with the weather!
).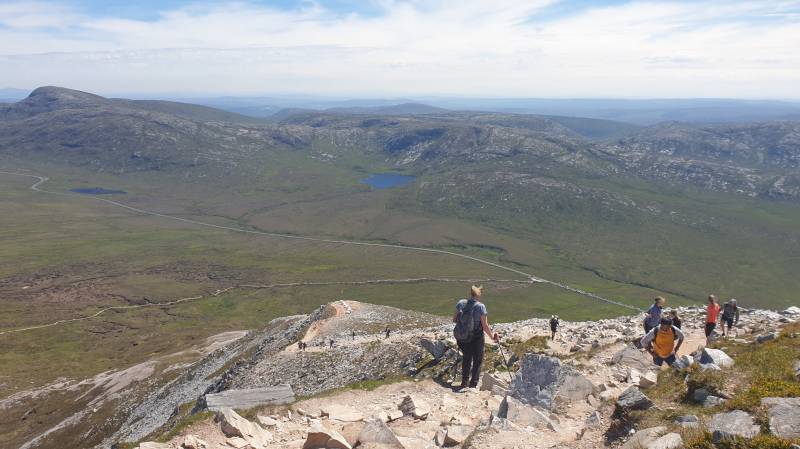 We continued along the summit ridge until it started to drop away sharply. Retracing our steps we made our way back to the saddle. Since it was still so warm and we were ahead of schedule, we decided to head up Mackoght. The track is quite easy to follow but would be very soggy in wet conditions.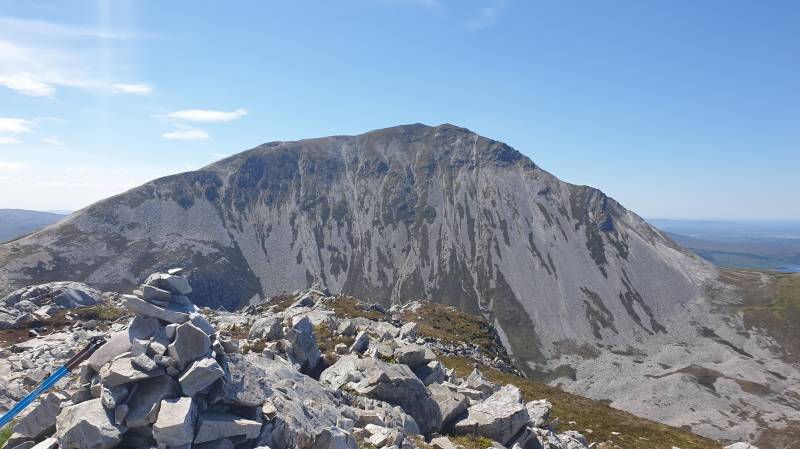 Having just been at the summit of Errigal is was most enjoyable to survey your achievement from the vantage point of the accompanying summit. It was well worth completing both summits given the conditions on the day.