For a quick but interesting walk in the south of Lanzarote you will find this one fits the bill.
We were staying in Corralejo, at the north end of Fuerteventura, the island immediately to the south of Lanzarote. Our trip should have been easy - just get on the ferry and head up.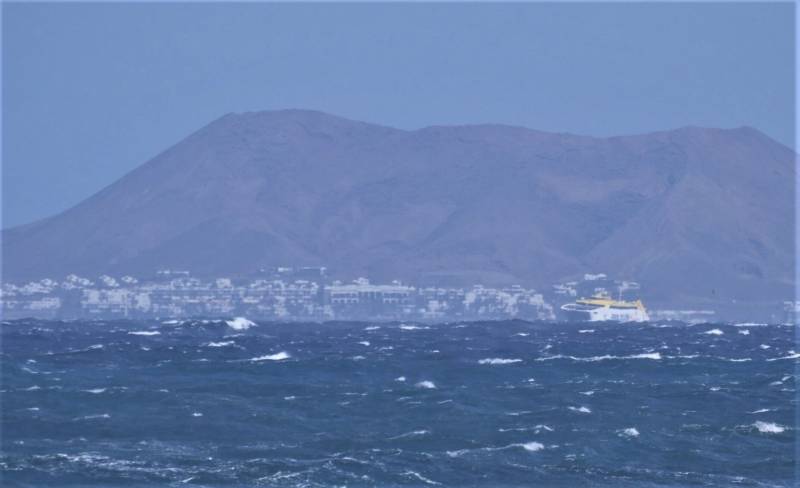 But there were 40+km/h winds and the boat was late.
The next difficulty was that of holding our breakfasts down. The crew were cheery as they handed out the sick bags.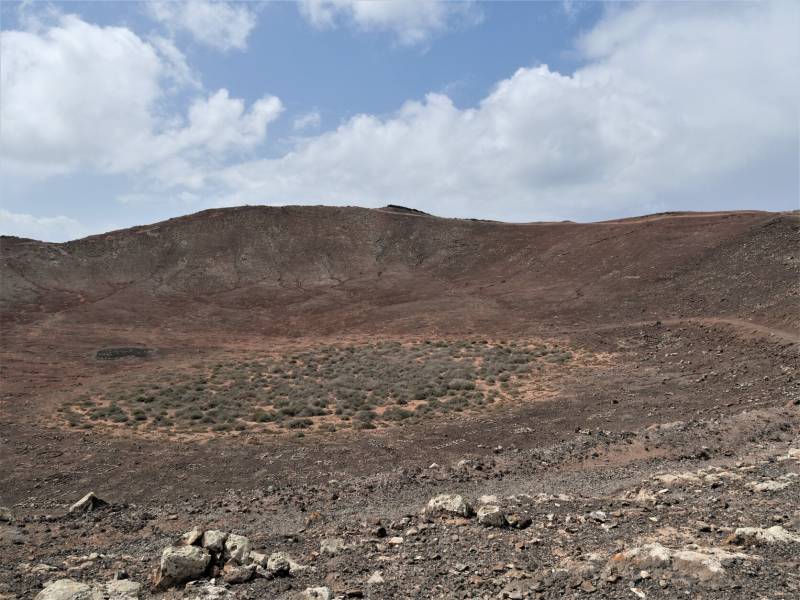 Most of the hundreds of extinct volcanos on Lanzarote have a distinctive shape with one wall of the volcanic cone broken by overflowing lava. However not this one which has a complete caldera.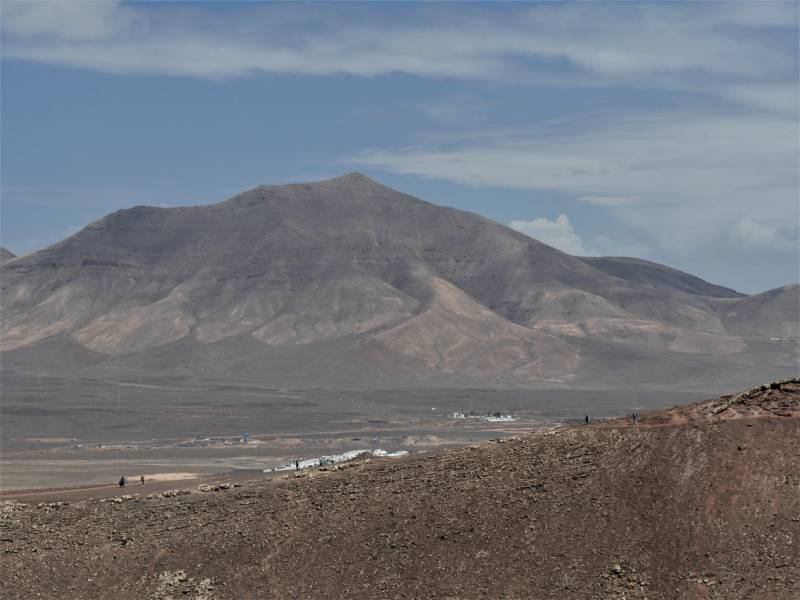 This is not a complex or long climb with the top at just 141m. There is a great view of the south west of Lanzarote, the north of Fuerteventura and the channel to it "La Bocayna"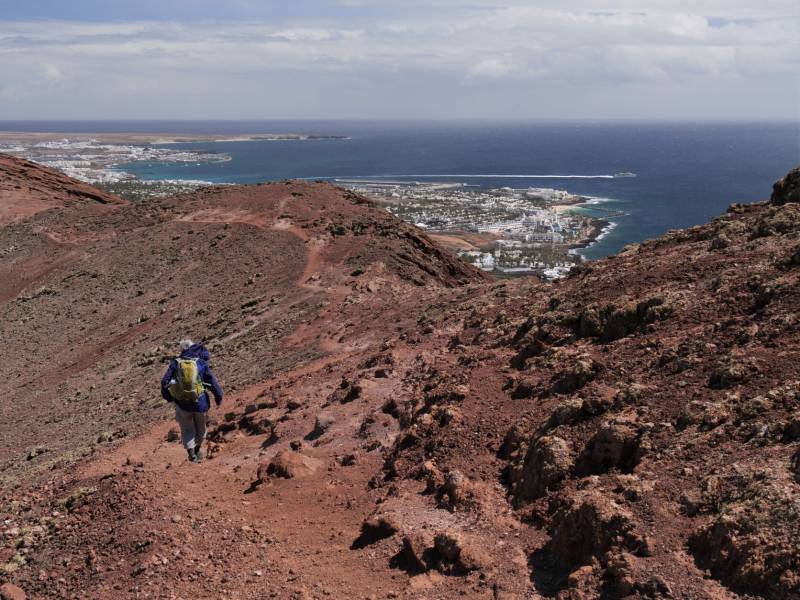 Returning is relatively easy.