This trail is full of optional elements. Setting out from the carpark of the Glenview hotel, you have the option of coffee in the hotel lounge or on the patio overlooking the glen. The trail starts along a quiet road and then cuts up on a trail to the Great Sugarloaf.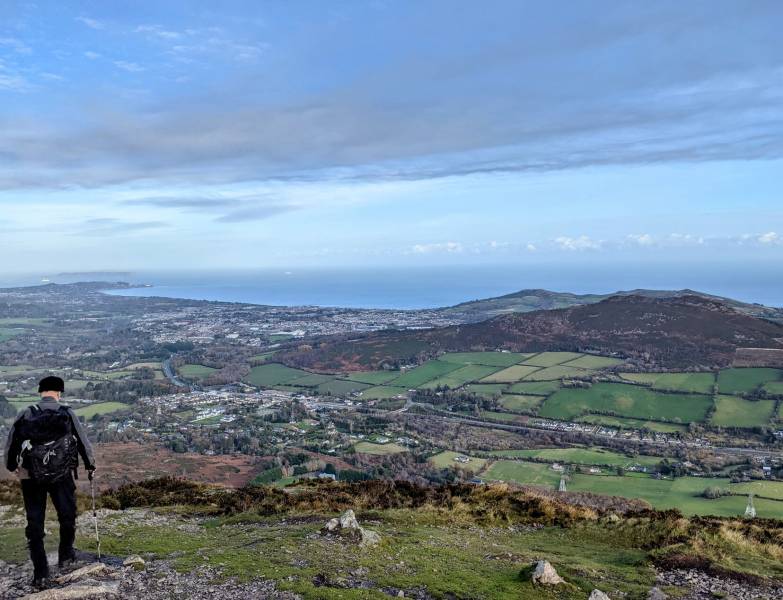 The trail provides the option of circumnavigating the peak if you prefer to avoid the summit.
Similarly, there's a spur that will take you to the top of the Sugarlump, or you can take the trail around it.
The trail then snakes around through a sheltered hollow (great spot for a snack) and then meets the road and presents the option of the footbridge or the road bridge to cross to the Little Sugarloaf.
After the climb along a quiet road and mountain trail, the Little Sugarloaf offers arguably better views than the Great Sugarloaf and is a very worthwhile climb.
The return to the Glenview crosses a couple of private farms, so please take care to keep the noise down, close the gates after you, and show gratitude and respect as you pass by the private homes.