The plan had been to reach Slievenashaska S (SS) from the Kerry Way to the south just west of Sneem.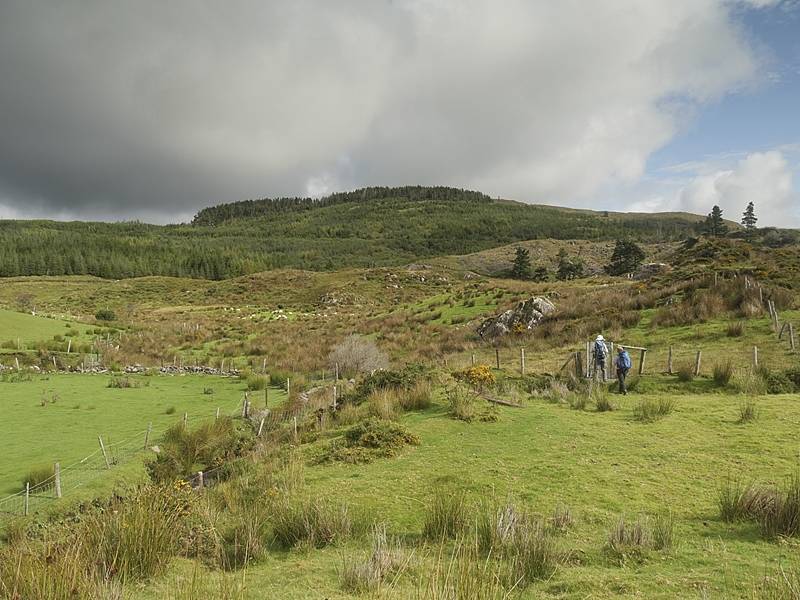 This was to be a circuit lasting perhaps 5.5 to 6 hours and involved going through the forest seen on the GPX track above to the NE. We would then leave the forest, cross the two rivers and then ascend the "Dromtine Ridge" which is the ridge that extends east from between the two Slievenashaskas. Easy peasy. A nice circuit to reach Slievenashaska S, my 404th Arderin out of 405. You can see what SS looks like to the left of the picture and the Dromtine ridge to the right.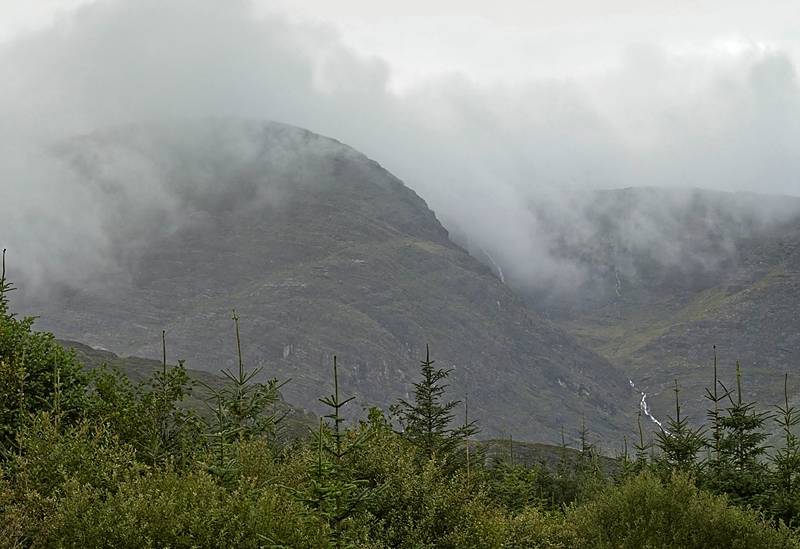 Unfortunately there had been heavy rain and we couldn't cross the rivers, so we started on Plan B which was to go up past the very curiously shaped Slievenashaska Lough and then onto the col between Coomnahorna and SS.

We had to move to Plan C however when we found that the lough sides are near vertical slabs on the south side.

So hence we found ourselves going to Coomnahorna in what had become thick mist, crossing to SS via the col and then back. The terrain here is extremely difficult with enormous slabs, tors, boggy bits, grassy ramps some of which didn't go anywhere etc. It wasn't possible to cut corners because of the low visibility and the known serious cliffs.
We got to SS and returned to Coomnahorna for the second time and decided to take a quicker route back to the start since we wanted to maintain daylight.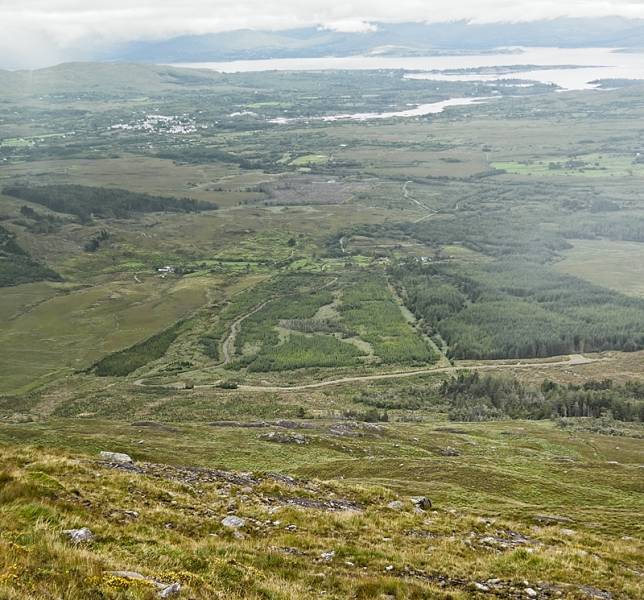 This was the very welcome view as we emerged from the mists of the top and could see the forest and its roads to return.
We finally got back in around 8h45, tired but happy.