The last day of the July 2021 heatwave and with temperatures expected to be in the mid 20s, I decided on a relatively early start. I hadn't planned to complete the loop as I wasn't sure if I would be able to ascend Muckanaght from the North. Also, the heat and horseflies were having a severe impact on the mood of the party!
I spent some time on the summit of Benbrack looking for a route up the very steep, grassy north face of Muckanaght and saw a series of ramps, a broad one low down with a short traverse out right to a narrower one that led upwards, close to the summit. I was able to use another ramp, sloping up and left to gain the summit. This way of climbing Muckanaght is not recommended in wet conditions!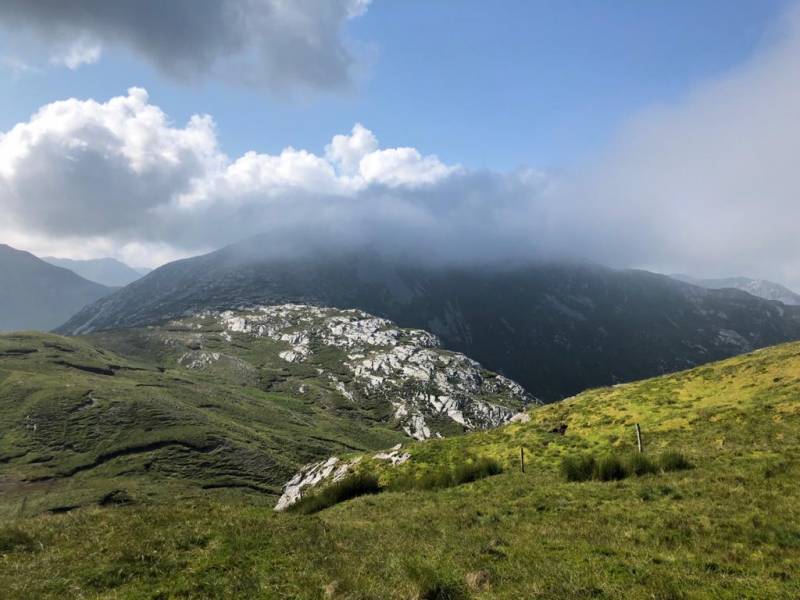 Low cloud passing over the summit of Benbrack, from Benbaun.
After a long rest and refuel, I continued on to Benbaun. On the descent, I opted to continue along the ridge to Knockpasheemore, partly to enjoy the views and partly to avoid the dead heat of the valley floor.
Overall, a really great day out in the Bens. Highly recommended.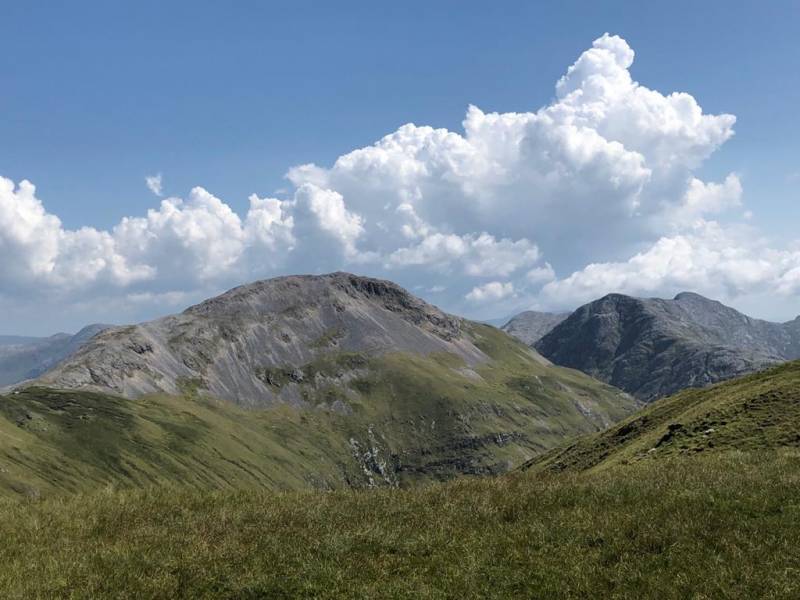 Benbaun (725m) (L), from Muckanaght