Welcome to MountainViews
If you want to use the website often please enrol (quick and free) at top right.
For more map options click on any overview map area or any detail map feature.
Detail Map Features
Showing 20 of a total of 22 items:
Baurtregaum 849.7m,
Caherconree 835m,
Baurtregaum NE Top 818.5m,
Gearhane 792m,
Baurtregaum NW Top 723m,
Castle Hill 600m,
Caherbla 585.2m,
Moanlaur 566m,
Lack Mountain 465m,
Knockbrack 459m,
Tracks:

3596, 27km
2015, 23km
3652, 14km
3681, 12km
2007, 11km
2233, 11km
2048, 7km
2970, 6km
4489, 6km
3327, 5km
Find Suggested Walks

Find hill, mountain, island, coastal feature.
Videos




Recent Contributions

Get Notifications

Caherconree from Bothar na gCloch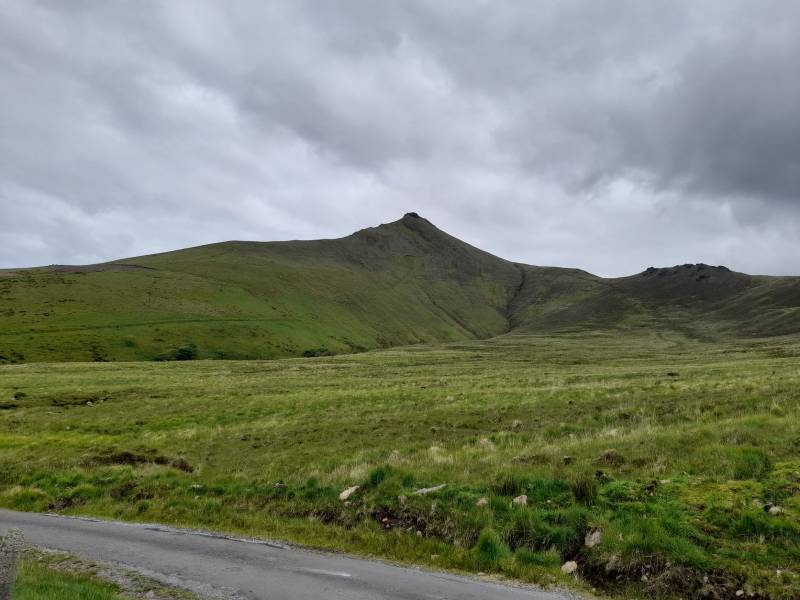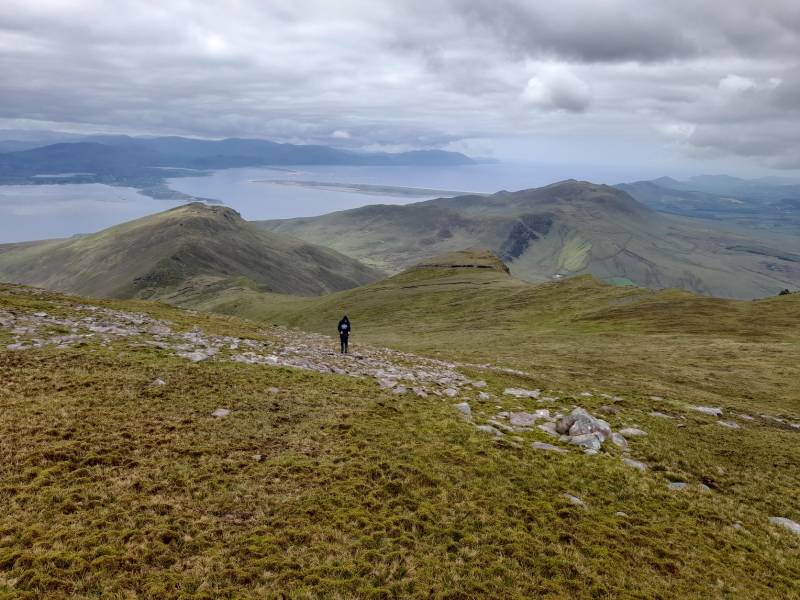 Tourist route up to Caherconree fort and thereafter to summit proper overlooking Derrymore Glen. The route was pretty wet all the way to the fort, even in early June, so maybe that's why the landowner is amenable to allowing walkers access.
The scale of the fort wall is impressive.
Start/end point could be useful for longer linear walk across the slieve mish if you had a second car closer to Tralee perhaps (or as an escape route in bad weather).
---