The main target of this route was Croaghanirwore, however we thought we would get there via Brown's Hill and the Croaghnageers, one of which we hadn't previously visited.
On the way up Brown's Hill there was gorgeous colour in the bog.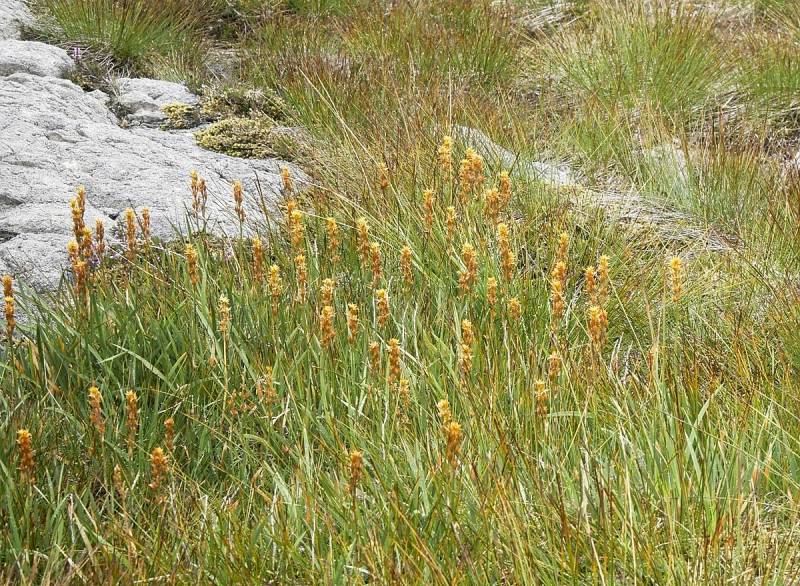 Underfoot conditions were extremely boggy though there are occasional areas of exposed granite which make a welcome relief. The solitude of the valley between Croaghnageer and Crouganirwore needs to be experienced. No sign of paths, sheep, fences, buildings or that anything has changed in a hundred years. It isn't readily captured in a photo.
The top of Croaghanirwore, like many of the summits around here, has a substantial stone cairn. To the south is a view towards Illanmore Lough, surely one of the oddest shaped lakes in Ireland. The large lake at the top of the picture is Lough Eske.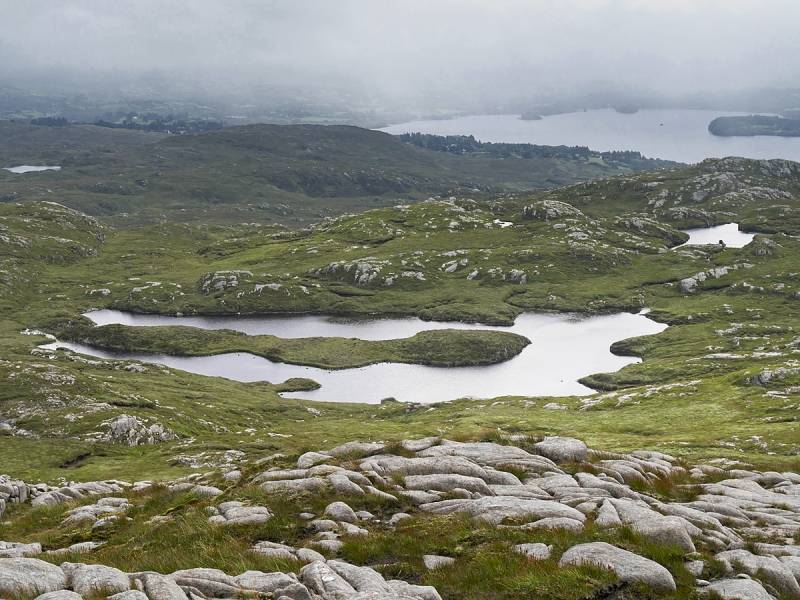 We had a choice in coming back. A shorter route with some climbing and contouring to get to the valley between the Croaghnageers and Brown Hill or to drop down to the Barnes River and walk along it east to the start.
We chose the Barnes River route. While it had more or less no climbing, it was still extremely hard going. The terrain is extremely rough, there is no consistent path along the river and we found ourselves walking on the exposed edge of Barne's Lough with a number of awkward fences.

All in all, this is a challenging route. While the distance and the climbing are not that great, the terrain is very difficult. The reward is in wild challenge.