Welcome to MountainViews
If you want to use the website often please enrol (quick and free) at top right.
For more map options click on any overview map area or any detail map feature.
Detail Map Features
Showing 20 of a total of 93 items:
Carrauntoohil 1038.6m,
Beenkeragh 1008.2m,
Caher 1000m,
Knocknapeasta 985.1m,
Caher West Top 973.4m,
Maolán Buí 968.9m,
The Bones Peak 956.5m,
Cnoc an Chuillinn 954.6m,
The Big Gun 939.9m,
Cruach Mhór 930.8m,
Tracks:

3436, 47km
4398, 35km
4395, 23km
4370, 22km
2580, 19km
3108, 18km
2946, 17km
4190, 17km
1501, 16km
1326, 16km
Find Suggested Walks

Find hill, mountain, island, coastal feature.
Videos




Recent Contributions

Get Notifications

The Bridia and Black Valleys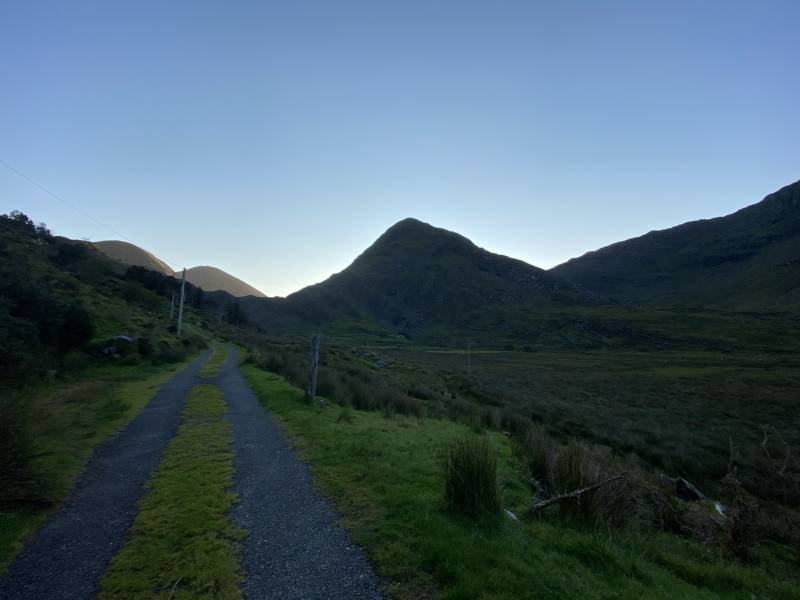 Leaving my car near the stepping stone, I set out eastwards along the Kerry way and climbed the west facing nose of Broughnabinnia. It was a slow long climb hand railing the fence. I left the fence at one point to my detriment following an easier option that turned out far less simple. I also lost my sunglasses at some point on the nose when I was shedding layers, so if anyone finds them.....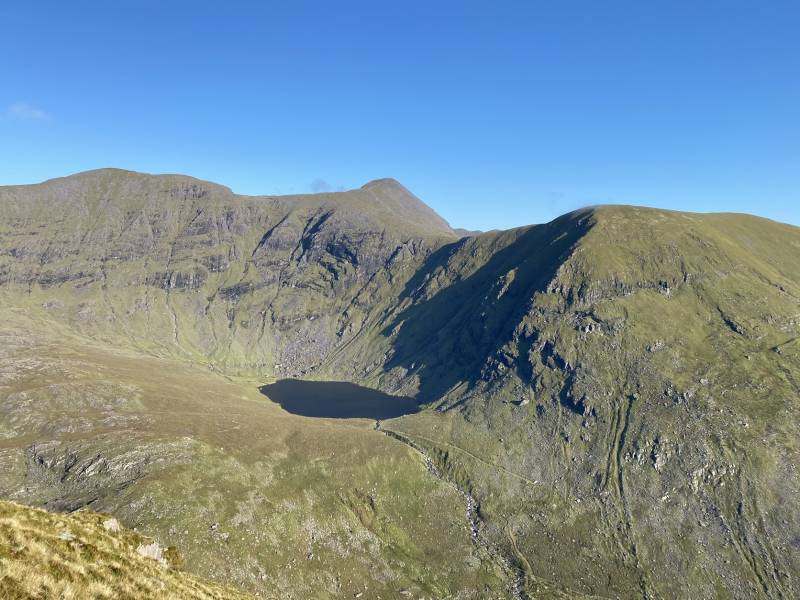 The summit of Broughnabinnia afforded fantastic views in all directions. Descending eastwards I made the decision to downclimb the gully which is shown as the rift slightly to the left in my third photo looking back at Broghnabinnia. My second photo below shows the top of the gully looking into the Black valley and the gentle south facing slopes of Brassel, my next stop. I chose this down climb to avoid access issues that have been reported here via the Lough Reagh route, my original route choice when planning this. Looking backwards there appear to be better grassy ramps on the east of Broughnabinnia than my my slow difficult down climb through the gully.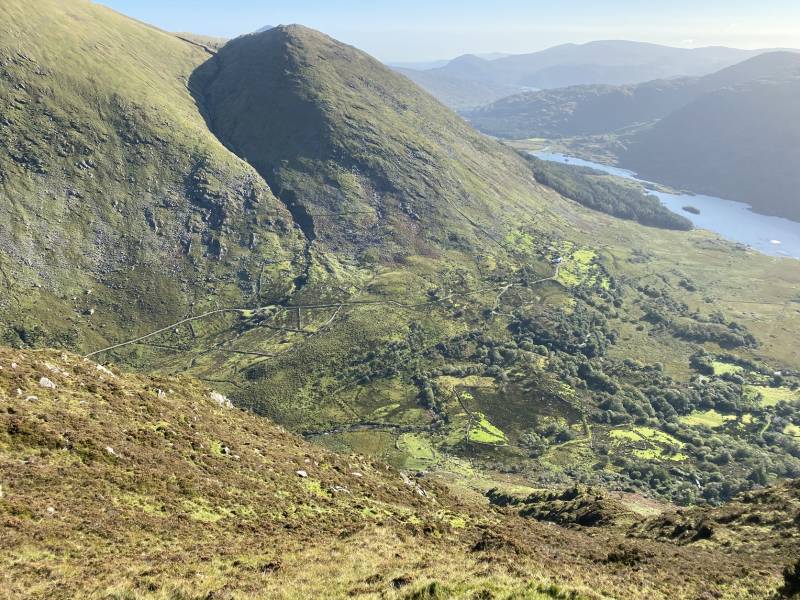 That was the hard part of the day over! After the descent I crossed the river at a low point and up the slopes of Brassel, summited and the onwards to summit the ridge proper. Again to emphasize the crowding of Carrauntohill and the relative loneliness of it's neighbours I met only one person the whole day aside from the strip between the top of the zig zags and Caher and he was ascending Caher via the Kerry way to the west. That said I'm not without sin as I felt the urge to pop up to Ireland's summit as I was passing.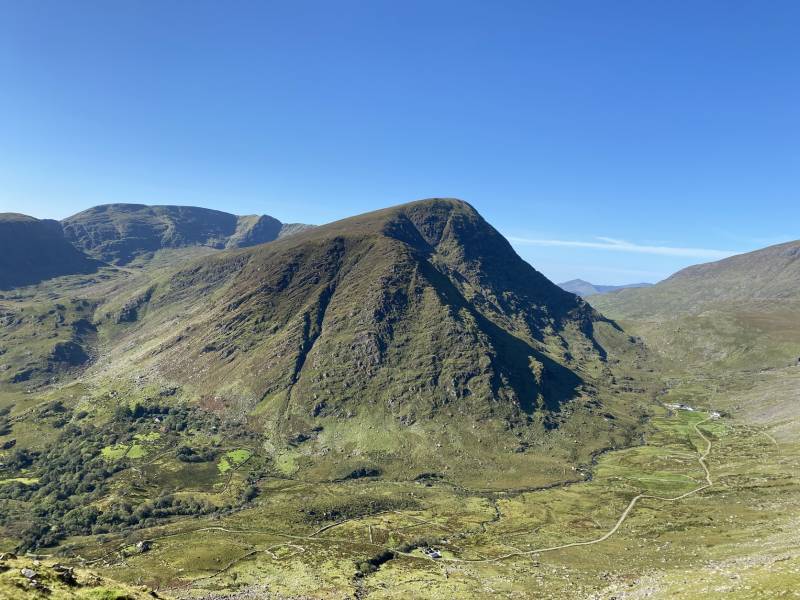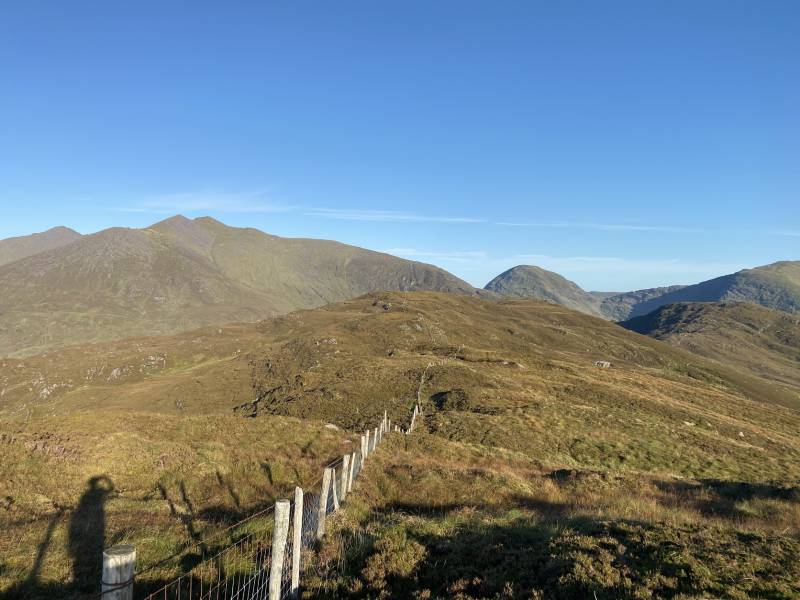 ---