This involved a car split with cars left at V563699 and V602699 .
The initial ascent is easy along the Kerry Way then striking NE to pick up the ridge to Glanbeg.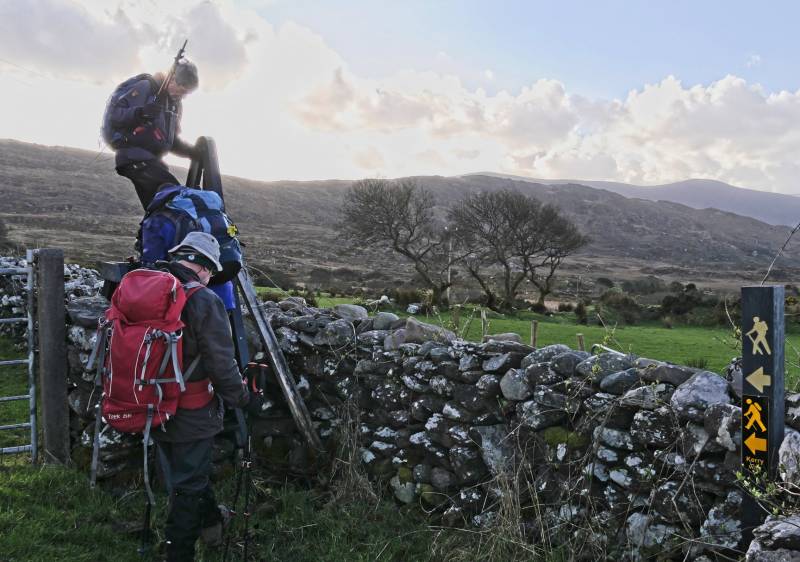 There is a handy fence which can be followed along the ridge to An Bheann Mhór. As the wind was very strong , at approx V584683, we made our way along the north side of the ridge for a short time.
This gave us shelter from the wind and also allowed us to avoid a "scrambly" part of the ridge which it was considered too dangerous to attempt.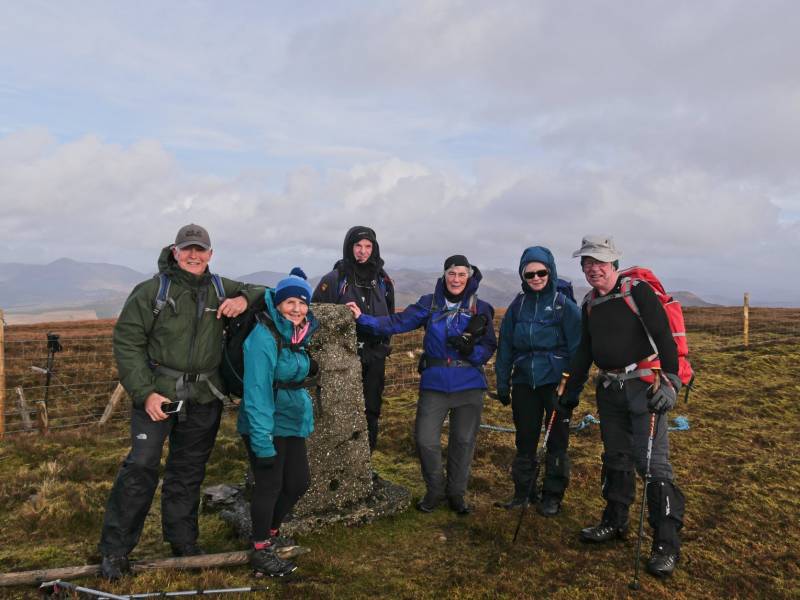 A short trip out to Beann na Stiocairí allowed us to add another Vandeleur- Lynam to our haul, followed by a lovely walk to Coomcallee. The return to the cars presented no great difficulties. The track arrives at the road via a working farm. While no one lives there and the farmer welcomes walkers, it is best to have a chat with him if he happens to be around.