Welcome to MountainViews
If you want to use the website often please enrol (quick and free) at top right.
For more map options click on any overview map area or any detail map feature.
Detail Map Features
Showing 20 of a total of 76 items:
Slieve Donard 849m,
Slieve Commedagh 767m,
Slieve Binnian 745.9m,
Slieve Bearnagh 739m,
Slievelamagan 702.2m,
Slieve Meelbeg 701.9m,
Slieve Meelmore 687m,
Slieve Bearnagh North Tor 680m,
Slieve Binnian North Top 678m,
Slieve Binnian North Tor 670m,
Tracks:

2672, 38km
4252, 32km
4460, 32km
4124, 32km
3076, 31km
3423, 25km
2815, 25km
3381, 23km
668, 21km
4477, 20km
Find Suggested Walks

Find hill, mountain, island, coastal feature.
Videos




Recent Contributions

Get Notifications

Annalong Round / Mourne Inner Horseshoe
This is one of the very finest day's hillwalking in the Mournes, with a great deal of variety.
A steady pull up Binnian brings you to the castlelated wonderland of its summit plateau, an almost arctic tundra pocked by spectacular eruptions of granite. The built path leads (icily on this occasion) down to a low col before the notorious slog up Lamagan to keep you honest. One can go over or around Cove, but it's worth the effort not to skirt Slieve Beg in order to view the awesome Devils Coachroad from above.
It's not far to the Brandy Pad, the old smugglers route that is used here to easily contour under the high summits of Commedagh and Donard. The Mourne Wall is reached at the Bog Of Donard, and there follows a rough and squelchy section (that I was recceing for a winter round of the Mourne Wall Walk) and a long diagonal descent to Annalong Wood.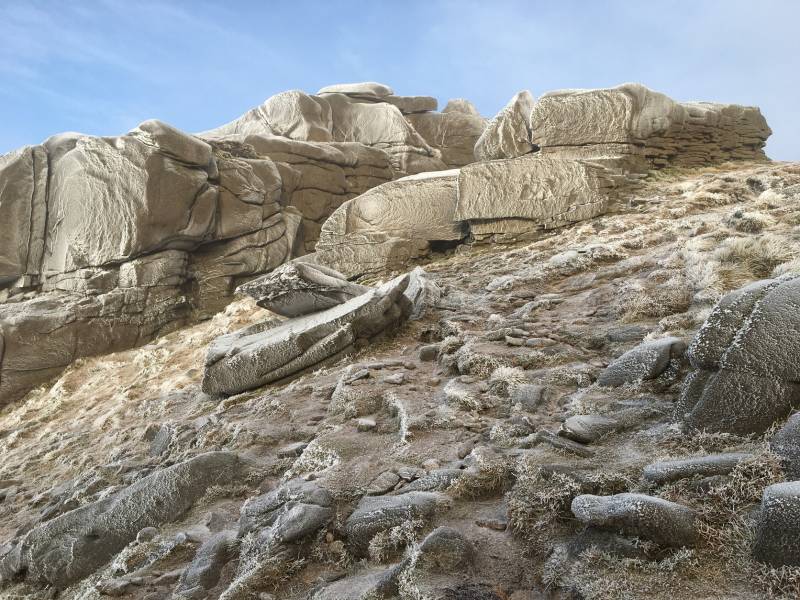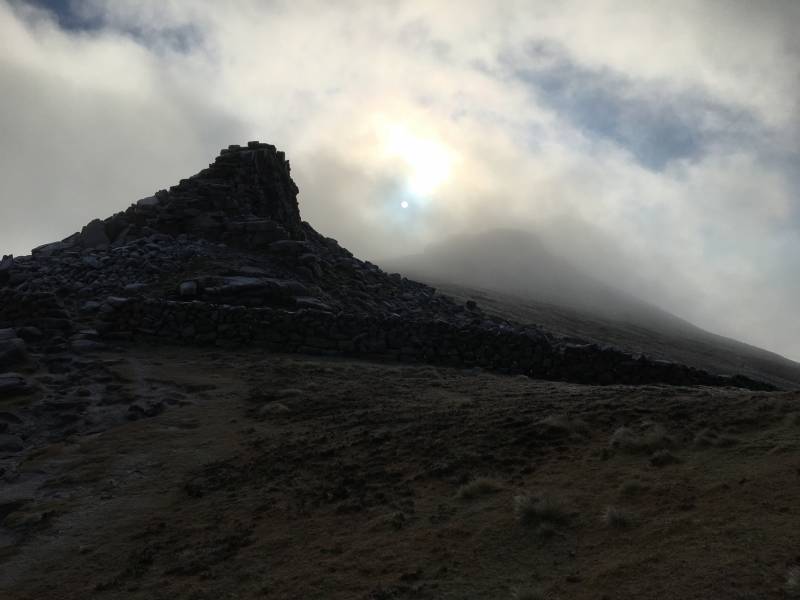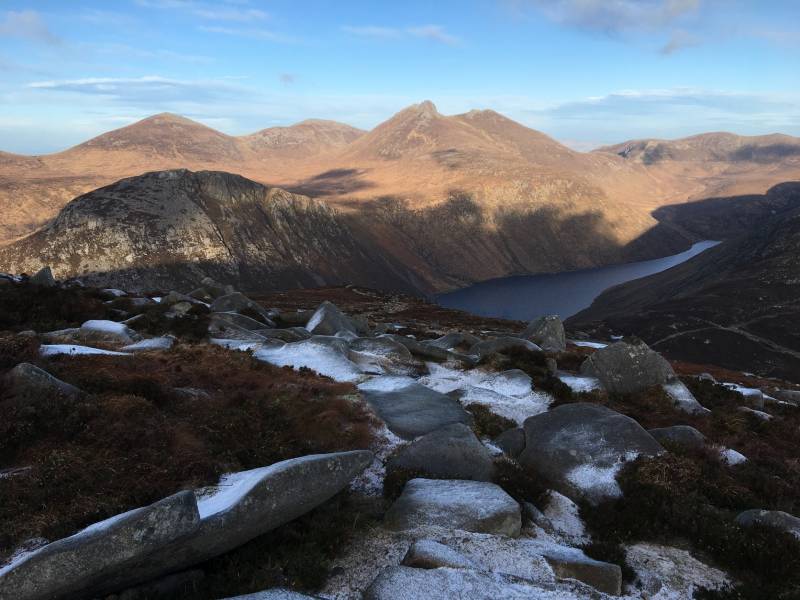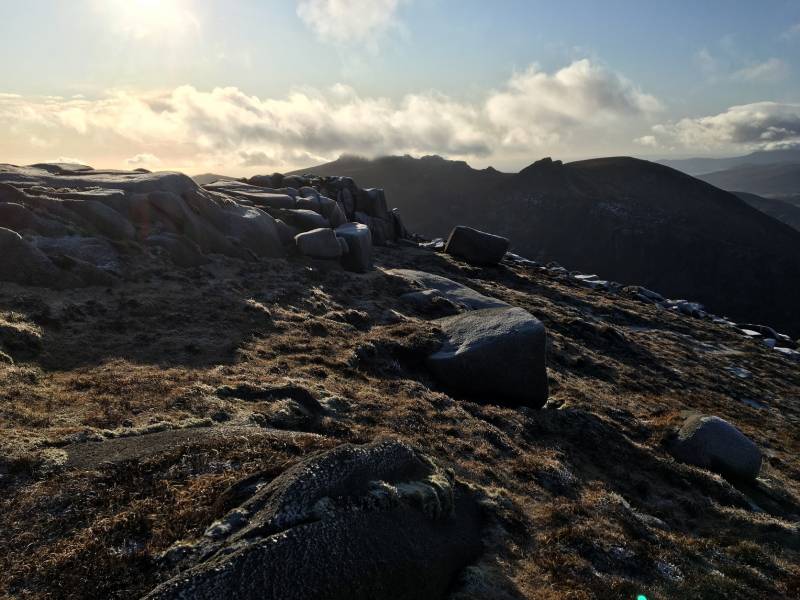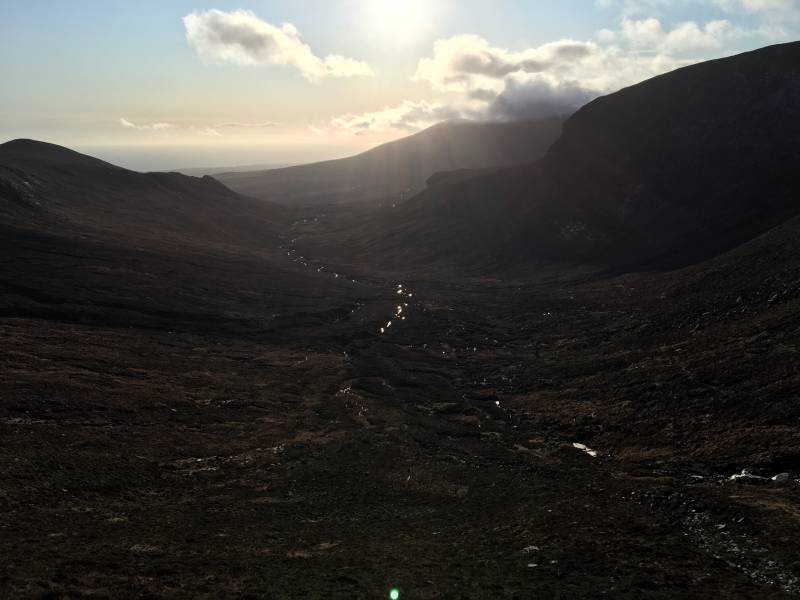 ---