If peeking into volcanic craters at 3,000m is your thing, then this is pretty accessible.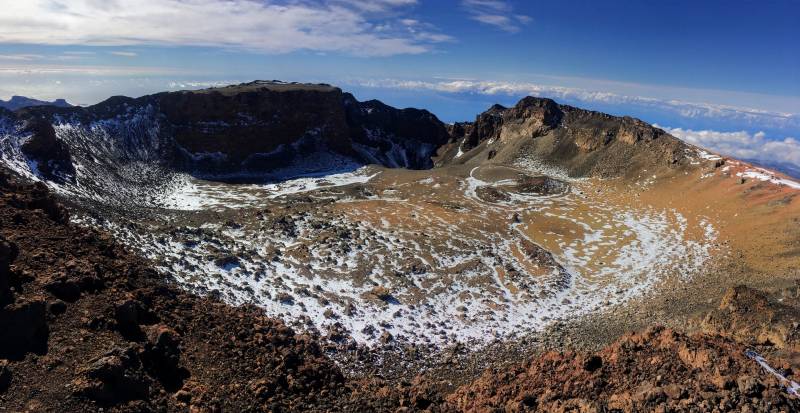 The 'Teide Bus' leaves Los Cristianos, in the South of the island, at 09:30. It's €9.90 return to Parador.
Was walking at 10:34 and reached Pico Viejo summit at 12:47. It's 7.5km up with about 1,000m ascent.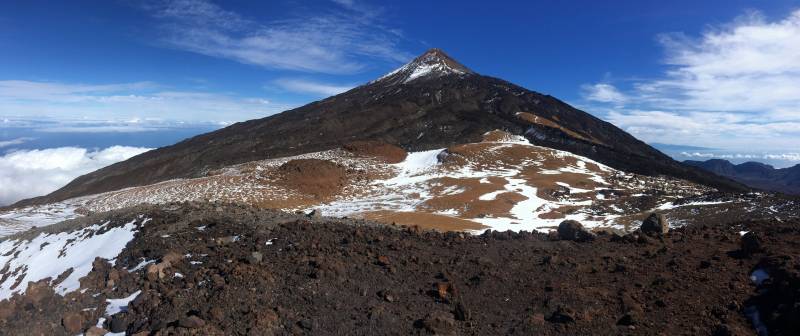 Do bear in mind that, even if you are pretty fit, you'll have to slow the pace.
The bus back down South leaves at 16:00. If you miss the bus you could stick out your thumb or go to the Parador Hotel and ask them to order a taxi. It would have to come up from Villaflor to collect you and costs about €50 to get you back down South.
You could leave out the walk around the West side of Roques de Garcia on the way back down if you were stuck for time.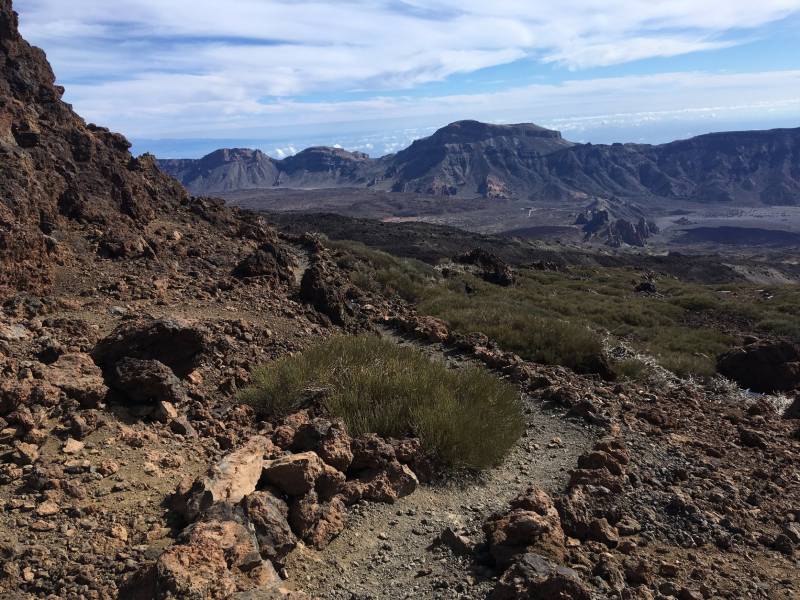 There's an iconic poster of Raquel Welsh posing near these rocks. It was taken during the filming of One Million Years B.C. back in the 60's.