I would really encourage anyone interested in walking in this valley to keep it for a clear day. The views in and from the valley and ridges are superb.
NOTE:
although the route data suggest an Ascent of 1115m, this is an error and the real Ascent is closer to 730m or so.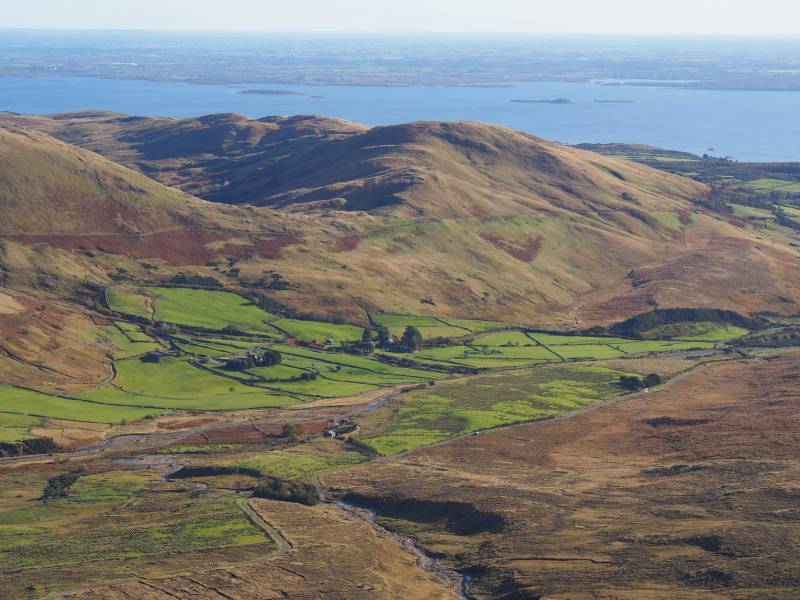 Tullymorehill and Lough Mask from Buckaun East
I found the going underfoot quite slow - lots of rocks, tussocks and rock outcrops that have to be turned or traversed.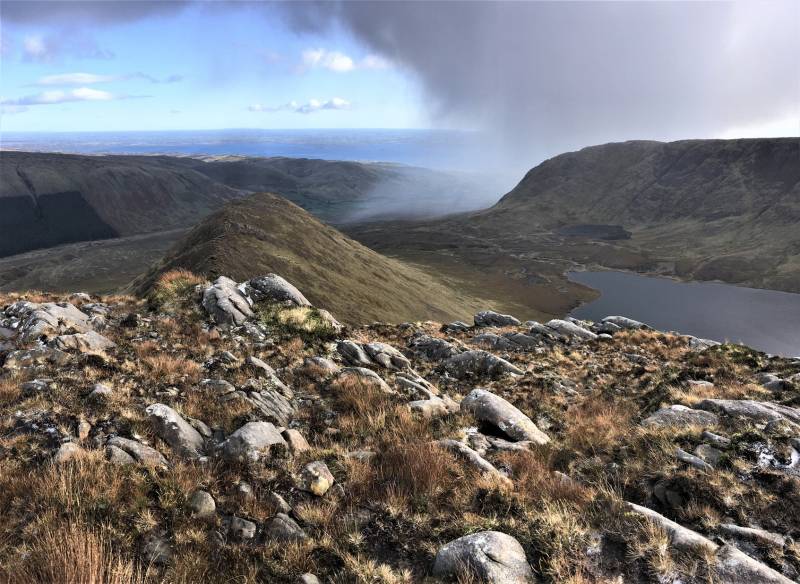 A passing shower seen from Buckaun East
I had climbed Maumtrasna a number of years ago, in mist and cloud and have always wanted to see this side of the plateau.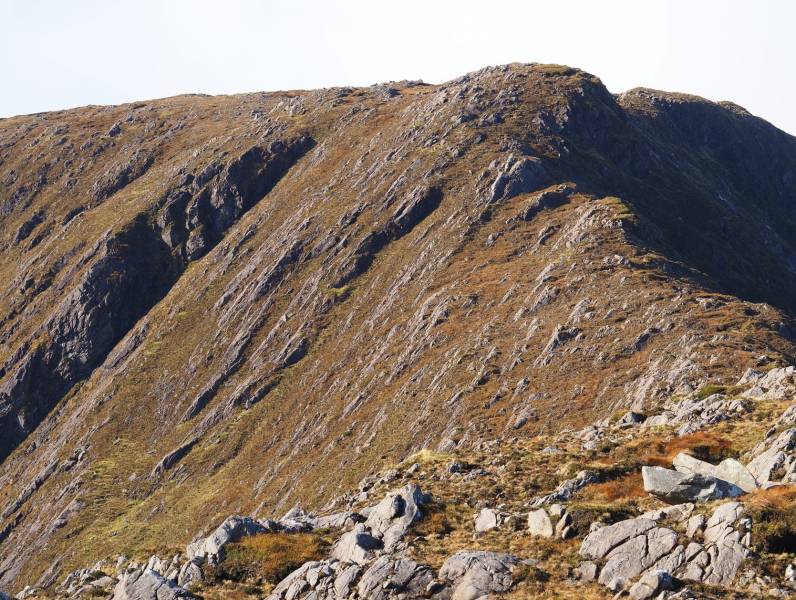 The ridge from Buckaun East to Buckaun, the reverse view of simon3's photo.
It was just about here that one of the many passing showers of the day brought my first snow of the season!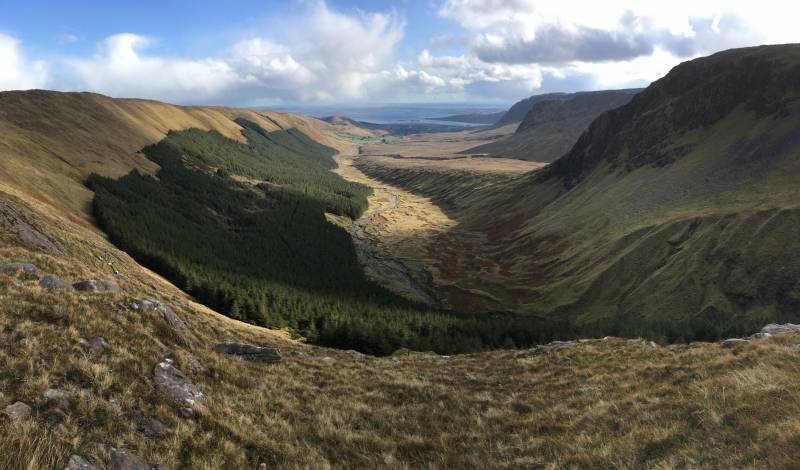 Owenbrin Valley from the ridge west of Barnahowna. The walk starts from the valley floor just before the start of the forest near the top of the picture and climbs the middle of the three ridges coming in from the right.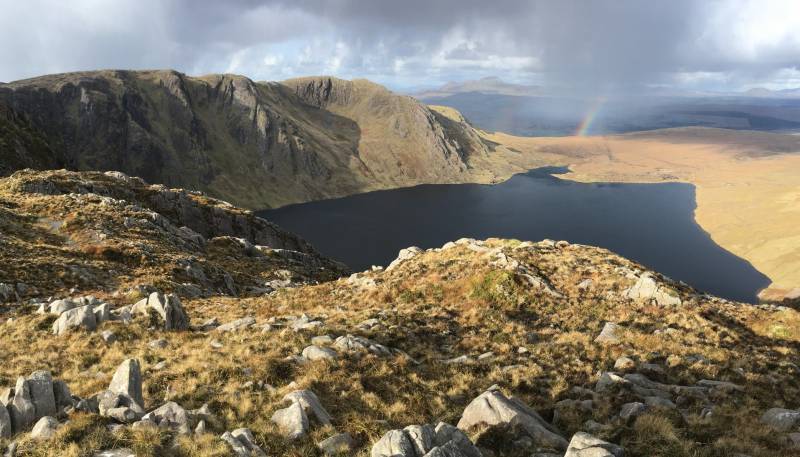 Rainbow over Lough Glenawough
The ridge from Barnahowna towards the mouth of the valley is boggy in parts though less rocky than the route so far. There are a couple of options for the descent to the valley. On meeting a fence, cross it and descend (very) steeply to the valley floor - this was the route I took and could also be used as an ascent route to the Barnahowna ridge. An alternative would be to continue along the ridge, following ilenia's track (4125). In any case, this is a wonderful area to explore!