Experienced hillwalkers in Wicklow will know that there a few places of deep eroding bog, Bog connisseurs see them as variously a barren curiousity generally in summer or an unpleasant slog in winter. As an afficionado I would mention NW Kippure, Benleagh and probably the wettest and worst, Conavalla. The jaunt described here crosses another choice area, Barnacullian, visiting the place twice near Mullaghcleevaun. The top of Mullaghcleevaun isn't particularly boggy in our era. What bog there is mostly washed away centuries ago as the climate became wetter. However like the other places mentioned Mullaghcleevaun's shallower slopes are around 600 to 800 metres in altitude, the current zone of destruction. Probably being hastened by the new unfolding climate disaster.
The route starts from Annalecka Bridge where there is parking for perhaps a dozen cars. On the day of this trip there was early rain turning to better photographic weather later. The route took a short cut through the trees to reach open ground Carrignagunneen. As of 2019 this was quick and easy. From Carrignagunneen we approached Mullaghcleevaun from the SW.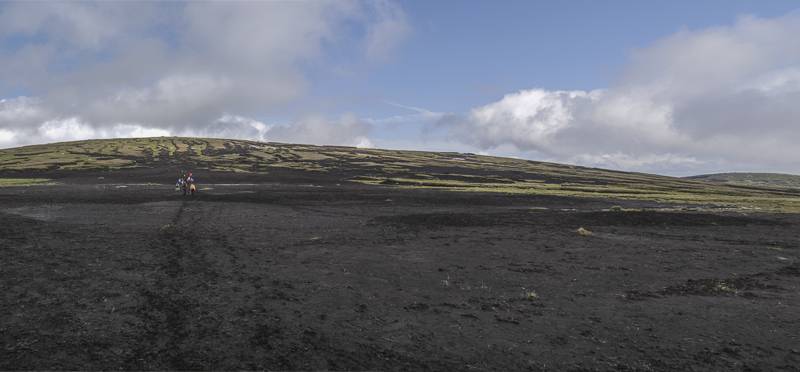 The top emerges from the decaying bog.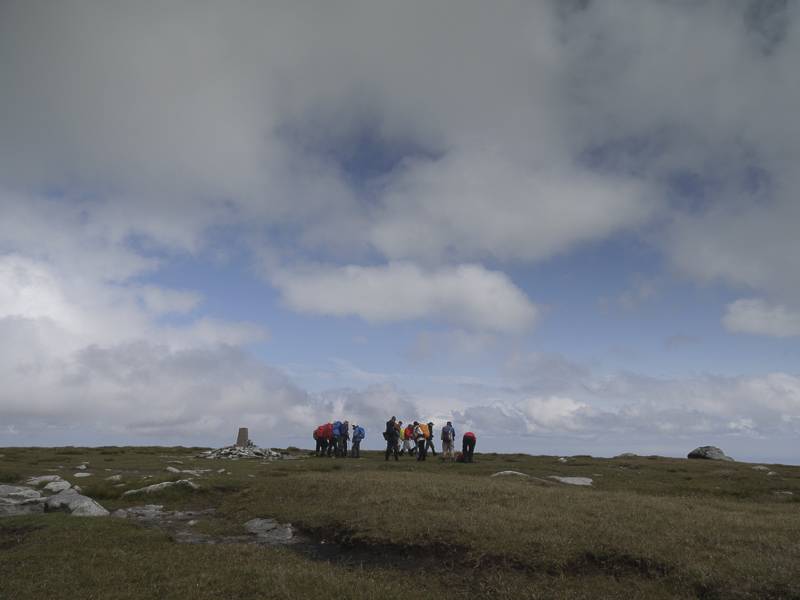 The descent was through a canyonland cut into the bog and ground below.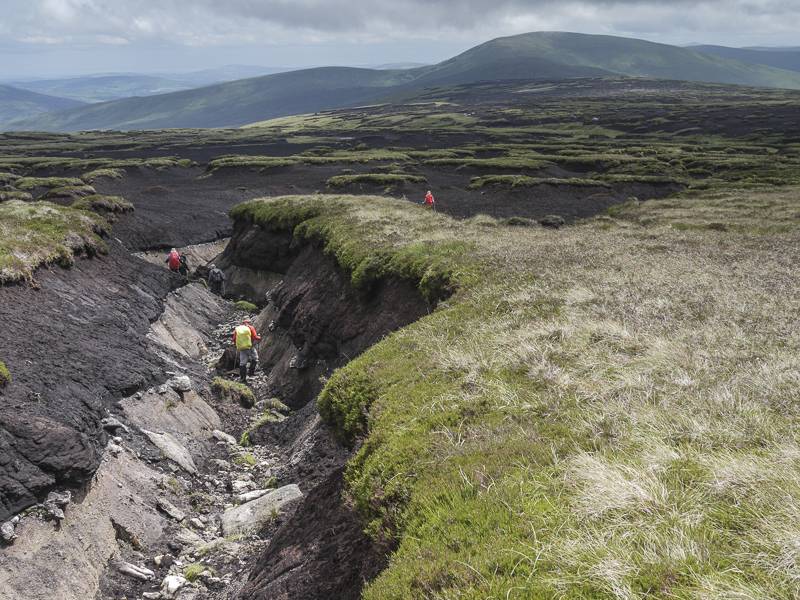 Experienced hillwalkers know that you can skirt quite a bit of the bog by walking to its east which is what we did. The mist unfortunately returned on the top of Tonelagee.
Finally we descended through trees on an unsigned route and then on forest roads to the main road.