Welcome to MountainViews
If you want to use the website often please enrol (quick and free) at top right.
For more map options click on any overview map area or any detail map feature.
Detail Map Features
Showing 18 items:
Croaghnageer 571m,
Croaghanirwore 548m,
Croaghnageer East Top 546m,
Croaghconnellagh 523m,
Croaghnageer North-East Top 521m,
Brown's Hill 498m,
Croaghonagh 451m,
Croaghagranagh 440m,
Tracks:

2751, 42km
2238, 31km
3164, 15km
3637, 10km
2907, 10km
3168, 9km
4292, 7km
3170, 7km
4146, 5km
4150, 4km
Find Suggested Walks

Find hill, mountain, island, coastal feature.
Videos




Croaghconnellagh 'direct'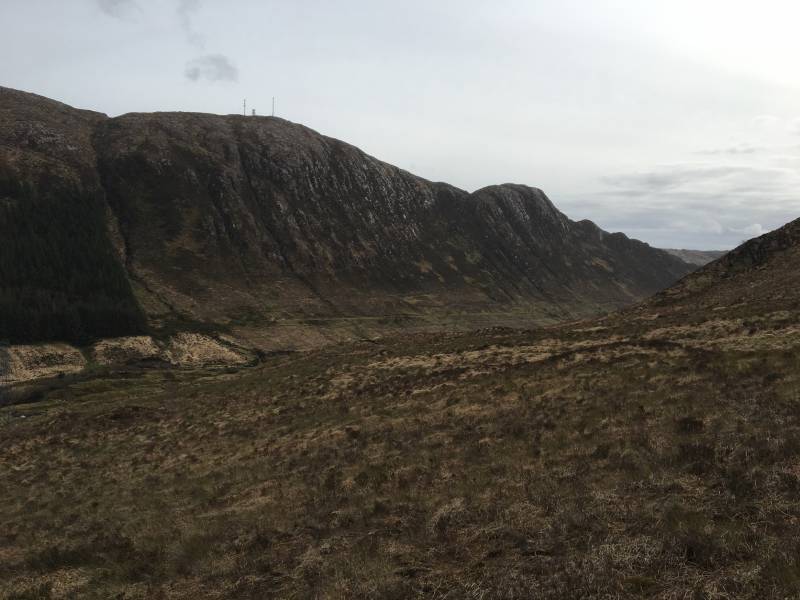 Croaghconnellagh forms the north-western side of the deep rent of the Barnes Gap, an old way through the Donegal mountains these days pressed into service by the N15. The defile is steep sided, and ascents on either flank tend towards the thigh busting. It's a hill that's slightly inconvenient to link to the other summits around the head of the Barnes River (low col, trackless terrain, the usual hereabouts) and is often (in so much as it's climbed at all) climbed on its own.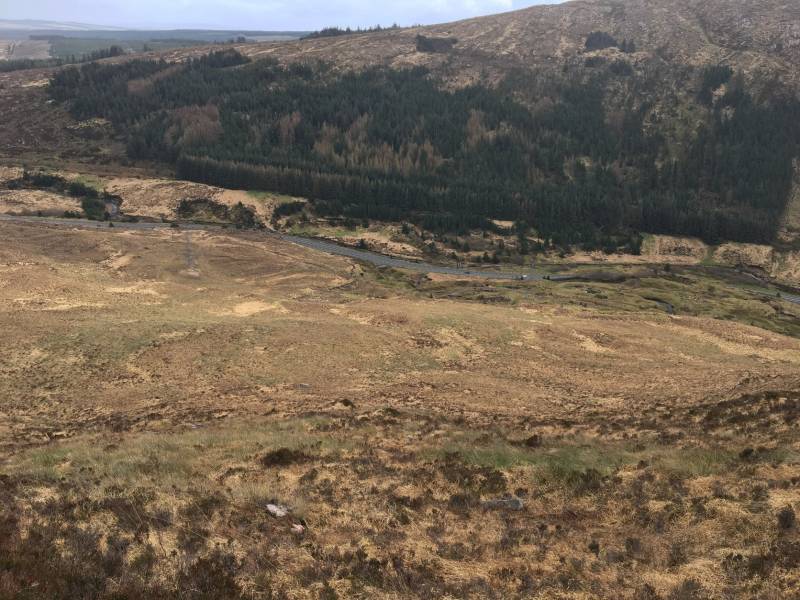 I started from a pull-up on the north side of the road where there's room to park away from the carriageway, near an obvious gate. As the missus sat in the car doing her crochet I nipped over the fence onto a track...there's some rusty old machinery and spoil heaps nearby. Leaving them behind I headed straight for the ridge; an ascent over tufty wet grass that becomes tediously steep the higher you go. It's only about 250m vertical in all though, and once the ridge is gained things get much easier. The prospects open out considerably, with a fine view east towards Ballybofey and across the Barnes River to the thick tangle of summits to the north.
The shoulder is broad and there's plenty of choice of route (and very little evidence of previous walkers). The top is of the 'choose your own summit from a number of contenders' variety.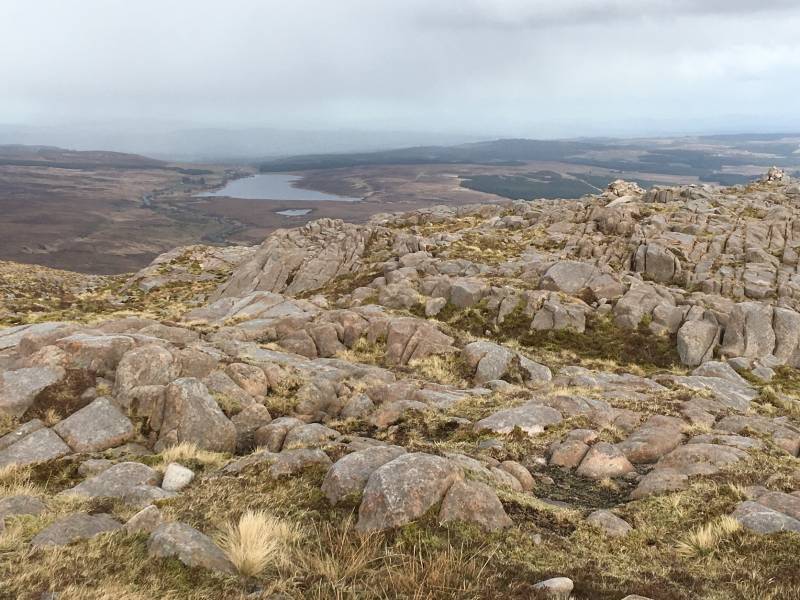 Return the same way.
---