I have been putting off the Faha Ridge for years having previously backed out in almost ideal conditions due to the exposure. It had been annoying me sitting in the middle of a bundle of ticked off summits. Taking advantage of the calm day, good visibility and the previous dry days hopefully ensuring the rock and moss would be as dry as possible I set to complete it and found it very doable even for a self described hill walker. The exposure to the steep drops was ever present with limited escape routes and I would not recommend it in anything but the best of conditions unless you have the relevant experience which I don't.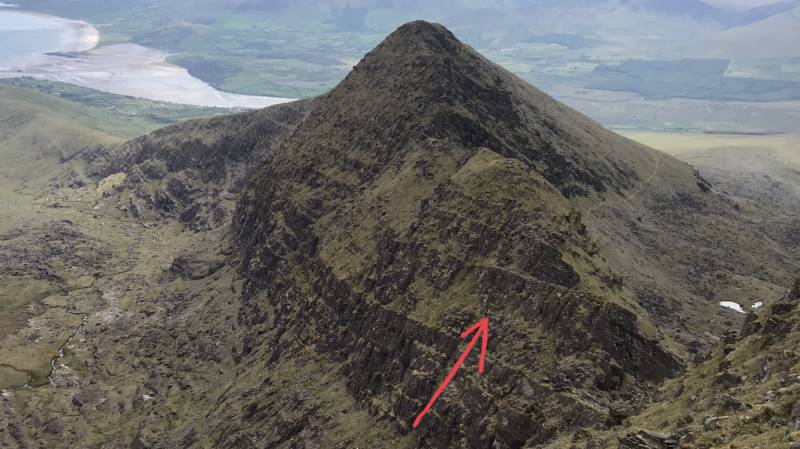 The red arrow above marks the approximate location of the short down-climb shown below which I found to be the relatively easy but very exposed and it was where I was most aware of the serious injuries or fatal consequences of doing something stupid. It is located just before the massive slab of rock at a 45 degree angle not long after the summit of the Faha ridge (Point 809). It's north facing so probably is slow to dry out.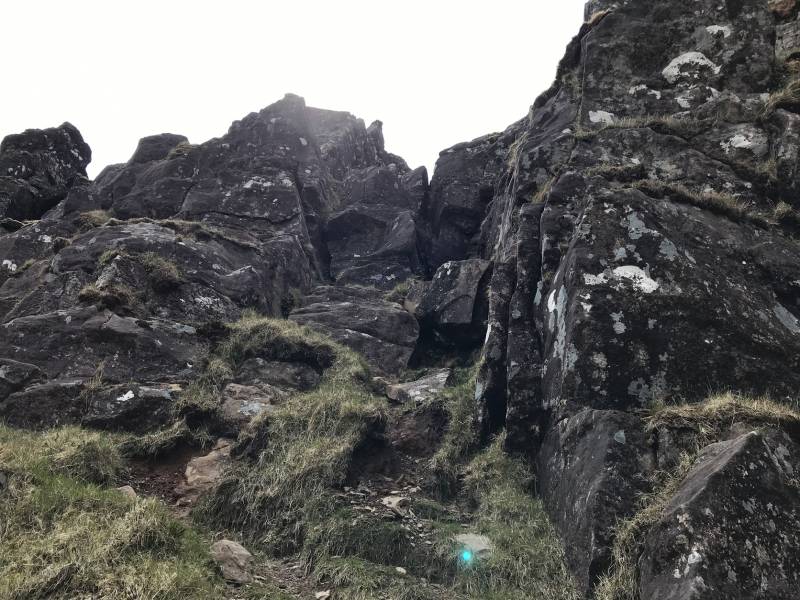 I emerged up onto the main Brandon Ridge following the grassy ramp to the right of the nose of rock. It's quite steep and grassy and probably would prove difficult and dangerous even given the exposure when wet.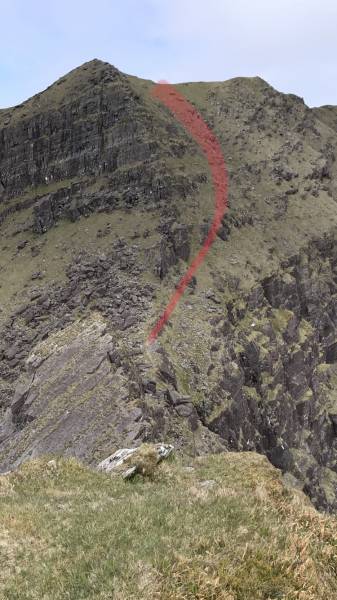 The view over Sas Creek before heading across the bog shortcut to the Faha Grotto. Because of the recent dry conditions the bog was relatively easy to cross but probably would be a nightmare after rain and it may be wiser to circuit around by road.