When you're considering hiking trips abroad, Malta is not likely to be high on anyone's list. It's small and the human footprint covers most of the island of Malta. But it does have a national high point, and if you're a summit bagger this is a legitimate objective.
From Valetta a bus terminates at the village of
Had-Dingli
, and from here it's a fifteen minute walk up the road to the radar dome and the adjacent
Madalena Chapel,
something of a tourist attraction.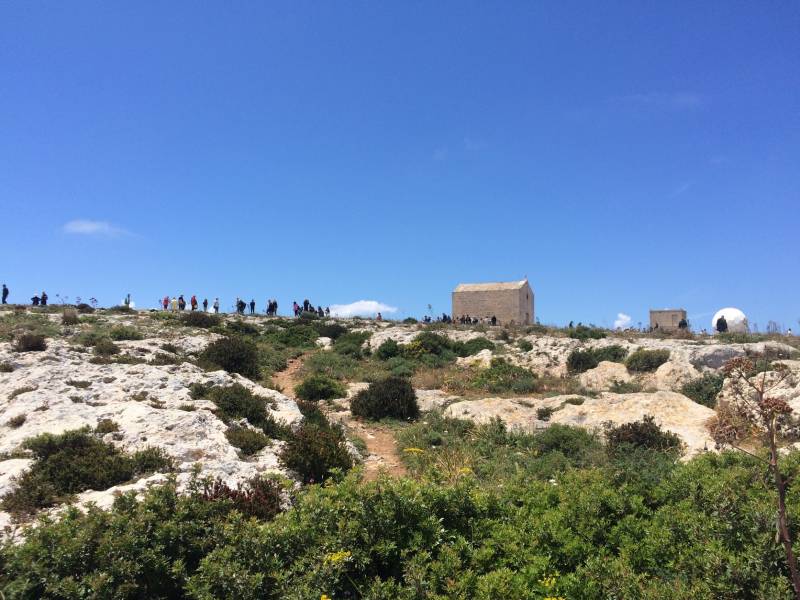 So where exactly is the highest point? The Maltese themselves are indifferent to the notion of a national 'high point', but Wikipedia states that the Digli Cliffs on the southern coast rise to 253m. However there's a spot height of 257m a kilometer or so south-east of the radar dome, so we continued down the road (caution required on this stretch - busy with sand & gravel trucks ploughing up and down).
Eliminating nearby spoil-heaps from quarrying that are man-made, we chose a rise of scrubland a few meters off the road, with a small boulder that might be a marker. Back on the road we continued down to the prominatory of
Il-Kullana
which offers impressive views of the sheer Dingli cliffs.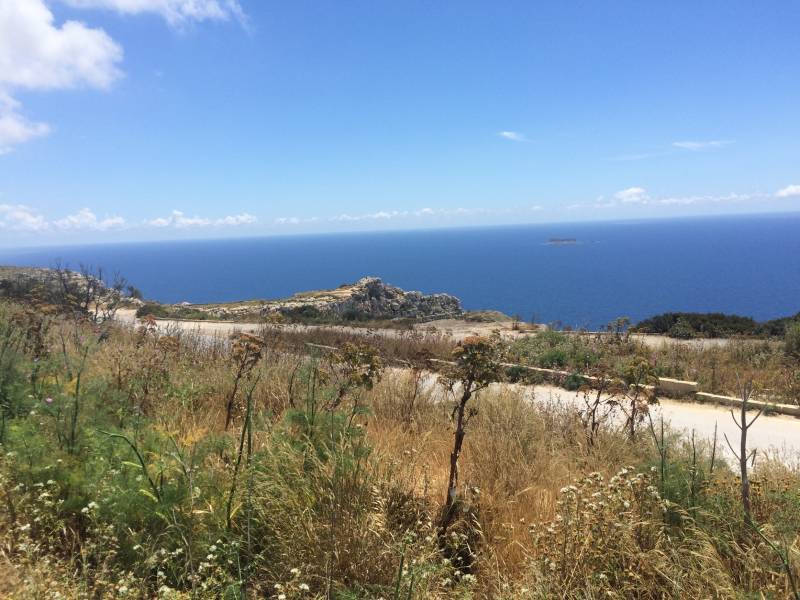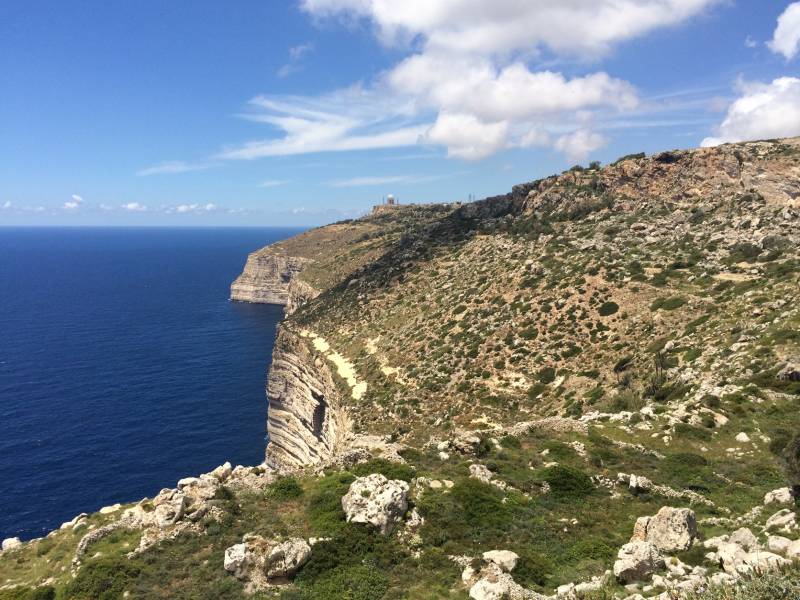 From here the options are to retrace your steps back to
Had Dingli
, or to continue on the road down to the town of
Siggiewi
, where we caught another bus back to Valletta.