Completed this walk on 28.04.2019 after doing a looped walk of the Croagh Patrick range in the morning. Last summer I had already done a long walk of the Devil's Mother tops, on to Glennagleragh and all the way to Maumtrasna before looping back but Barnahowna seemed too far from Maumtrasna to be done that same day and I feared it would be too boggy.
Researched different possible ascents but didn't want to approach it from the north so I decided to try a route from the south-east and see how far I'd get.
I parked near a hairpin bend at M04117 63978 and followed the track in the pic below: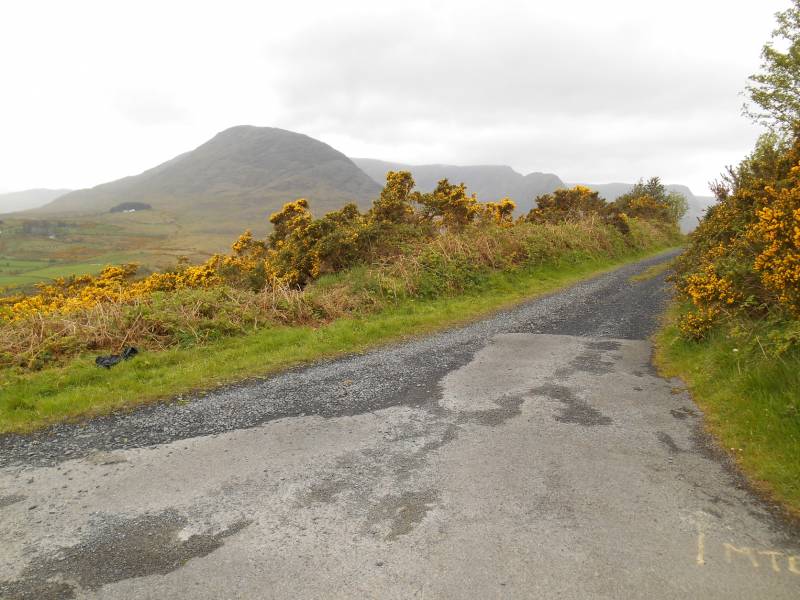 For the first few minutes it's not clear where the path will lead. If you look back you'll see Maumtrasna: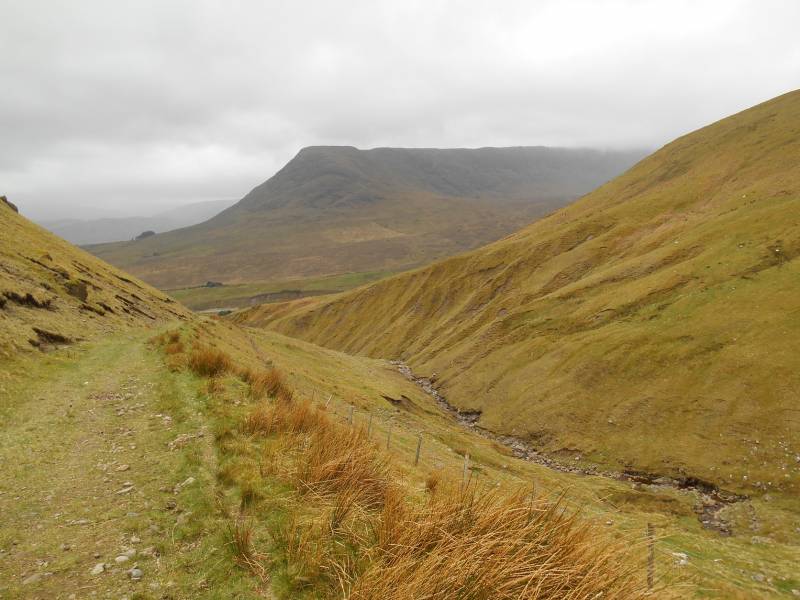 But after the first kilometre you get a glimpse of this waterfall and the path eventually swings back towards it: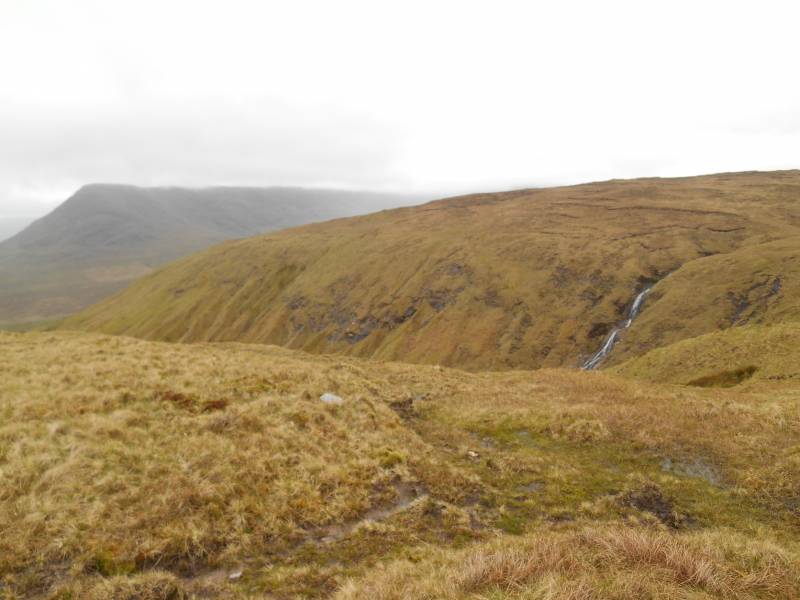 3k in your walk, around M03281 66137, leave the track and head north-west across the boggy plateau until you reach the cairn that marks the summit: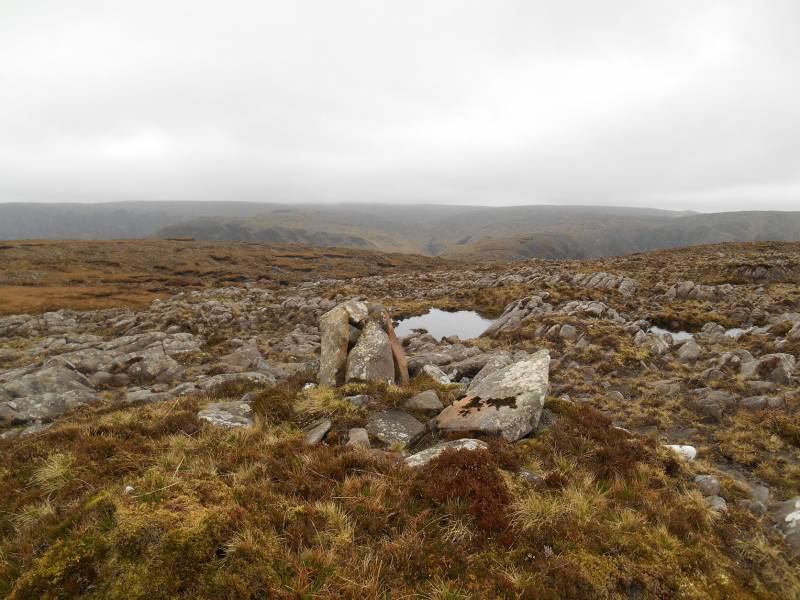 The boggy section of the walk can be monotonous and tricky to navigate after a wet spell but It was fine when I crossed it in late April. From the summit, retrace your steps back to the car/starting point.
The walk took just over 4 hours at a moderate pace, 16k round trip.