This is a figure of eight walk taking in a lot of forest walking, Djouce via a gully and various ingenious connections.
Early on there is a great view of the waterfall in the Powerscourt Estate.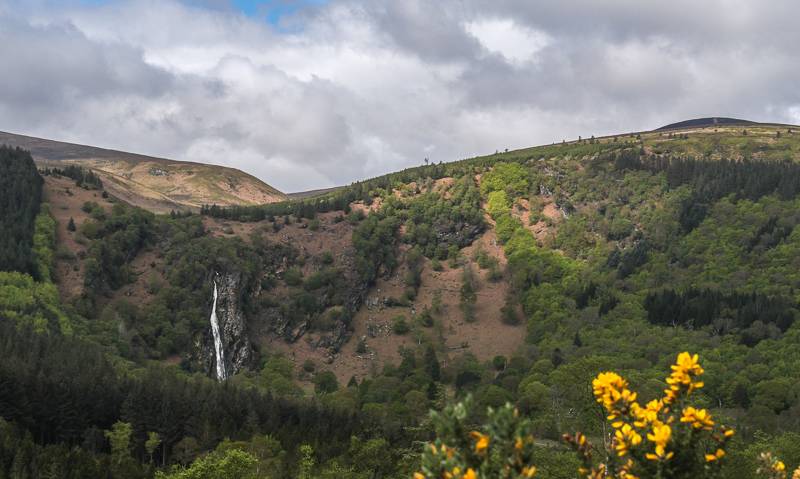 I hope you like walking and climbing in trees because there are plenty of trees on this route.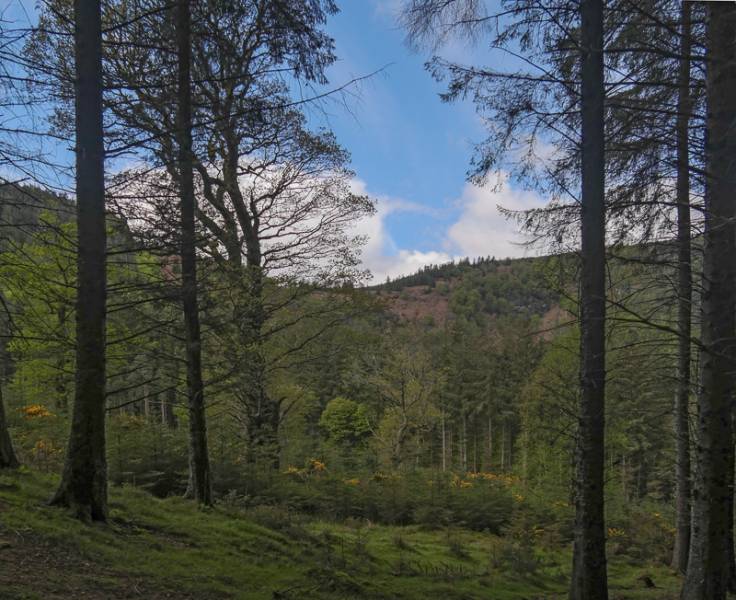 This route uses the striking gully that reaches the col between While Hill and Djouce from the south. If you haven't tried this you should - further into the gully there is some scrambling. The gully may well be unusable in rain or standing snow.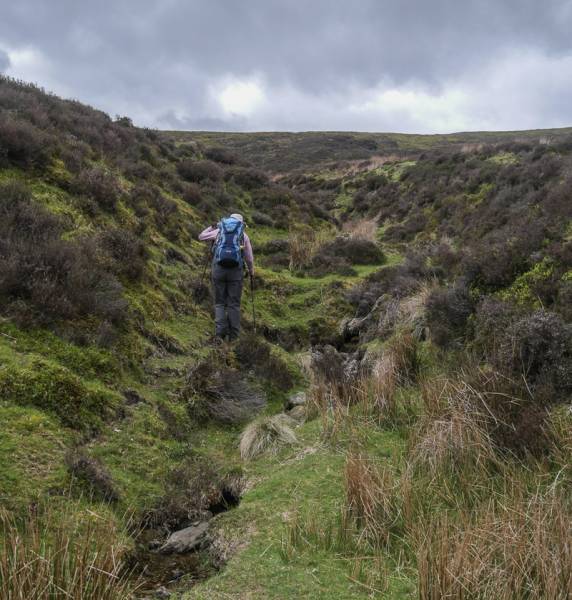 Coming down from Djouce and heading back this was the view on the occasion.

Unusually we came across a multicoloured tree in the forest.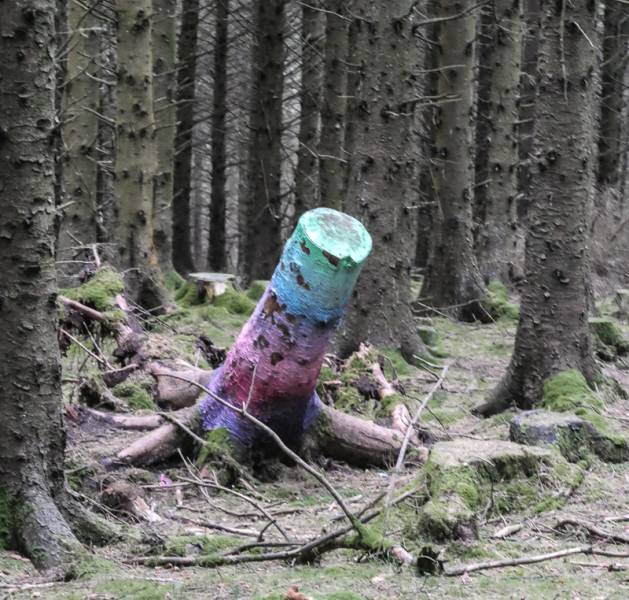 Make of it what you will.