(Note: the time is bonkers, and the ascent isn't right either, but hey, at least the distance is correct. And it ended back at the start...I'm not Jeff Goldblum in 'The Fly'. So, it was 2hr 59mins with 764m of ascent, which is still quite brisk and lightweight).
Generally my time on the hill is spent in more aesthetically pleasing places than the Sperrins, but needs must when the weather forecast suggests it's the location least likely to see you plucked from the ground by the wind before being plonked back down in the land of Oz. So, Dart & Sawel it was.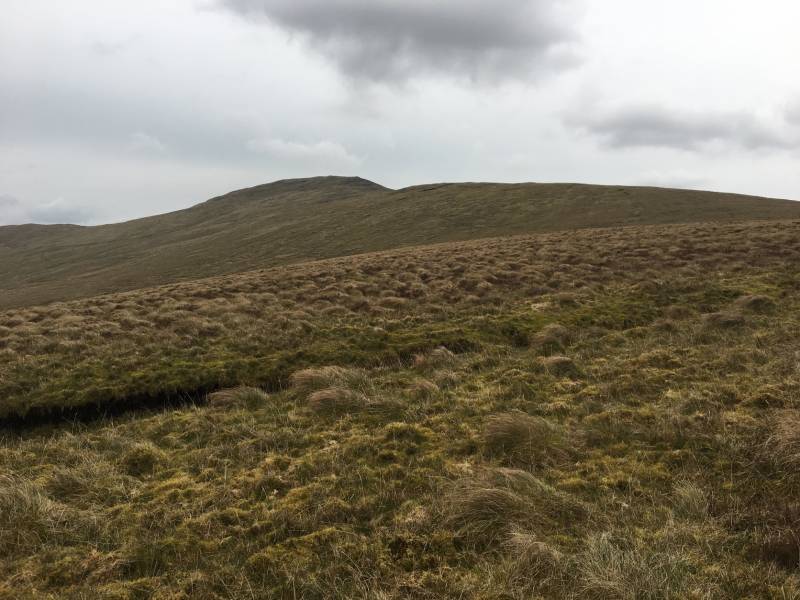 I left the car just west of the Heritage Centre on the B47 where there's plenty of room on the south side of the road. Using gerrym's comment for Dart, I continued west for a few hundred metres before turning right up a rough little lane, taking to the open hillside (well, there's a few fences but it's easy going by Sperrin standards) when this levelled off. Dart is generally conspicuous ahead, and a steady plod brought it underfoot in fairly short order. This is the most conventionally rugged of the Sperrins; indeed, I think I even had to put my hand down onto rock for balance on two (very brief) occasions.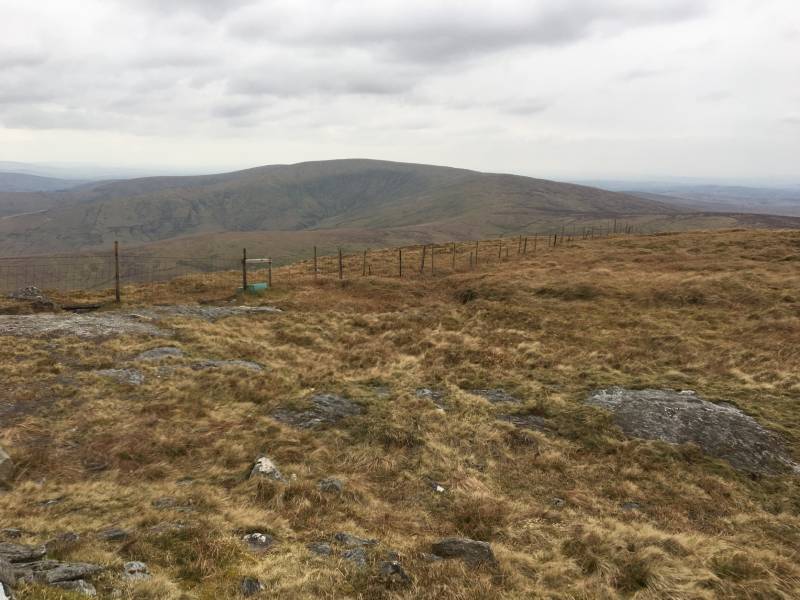 It was apparent on the summit that just because the wind was forecast to be less severe here than elsewhere didn't mean that it wasn't windy; indeed the chill could best be described as 'chilling'. So very few formalities were observed before striding onwards. It's a short descent to the col, where there's some more traditional Sperrin terrain on offer.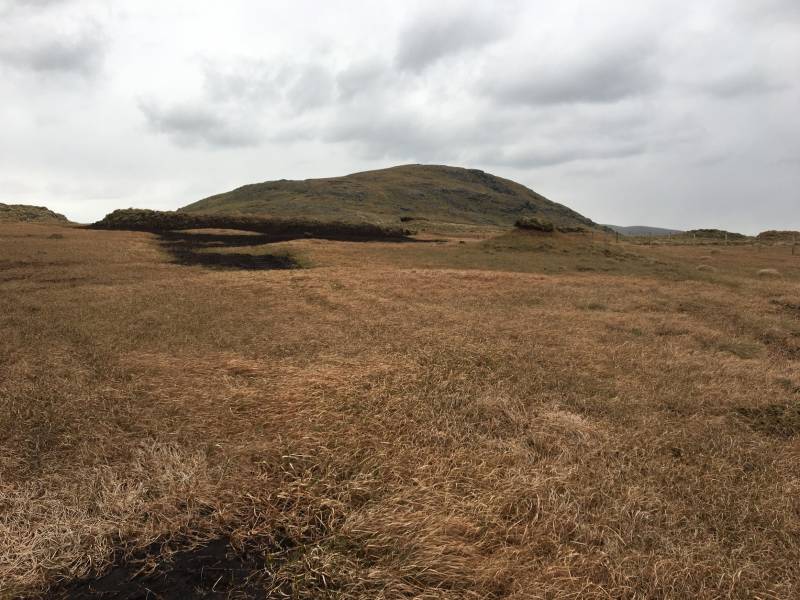 That said, the longer climb up Sawel is still pretty benign, and the top is underfoot sooner than you might expect given the height discrepancy between the two mountains.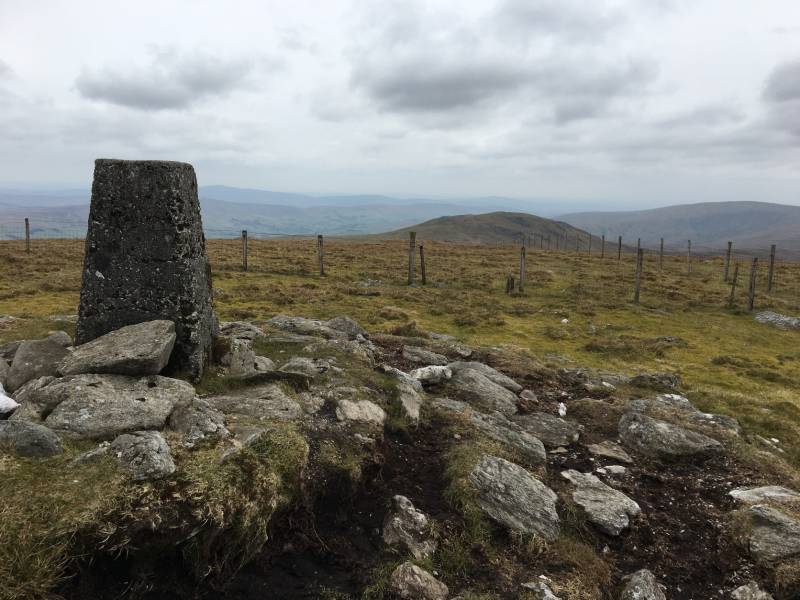 It was properly nithering on the summit, so I made it like gangbusters down the blunt ridge heading east to the road near the County Rock. Rather than following said tarmac back down to the B47 I picked up the track leading down the east side of the Binleana Burn followed by the west side of the Gleneirin Burn. This eventually led to a farmyard just above the main road, where a farmer and his lad were preparing to bring some sheep up the hill. Out of politeness I checked if I was ok to continue, whereupon I was told with a big grin to go back up to the road at the top...comedy pleasantries over, he told me it was grand and just make sure to close his gate to the main road. Splendid bloke.
It's about 4km back along the road to the start with a nasty crosswind to annoy and the constant threat of traffic and blind corners to keep you honest (and alert).