Welcome to MountainViews
If you want to use the website often please enrol (quick and free) at top right.
For more map options click on any overview map area or any detail map feature.
Detail Map Features
Showing 20 of a total of 88 items:
Carrauntoohil 1038.6m,
Beenkeragh 1008.2m,
Caher 1000m,
Knocknapeasta 985.1m,
Caher West Top 973.4m,
Maolán Buí 968.9m,
The Bones Peak 956.5m,
Cnoc an Chuillinn 954.6m,
Cnoc an Chuillinn East Top 922.9m,
Knockbrinnea West Top 854m,
Tracks:

3436, 47km
4398, 35km
4395, 23km
4370, 22km
2580, 19km
3108, 18km
2946, 17km
4190, 17km
1501, 16km
1326, 16km
Find Suggested Walks

Find hill, mountain, island, coastal feature.
Videos




Recent Contributions

Get Notifications

Carrauntoohil via the 'Back Ladder' from the Bridia Valley
Park at a small turning place, just opposite The Stepping Stone / Cooky Monsters accommodation and cafe.
The route follows the Kerry Way up towards the Black Valley and leaves the Way to head towards Curraghmore Lake.
Sunlight and cloud in the Black Valley
Skirt the lake around on the western side and a steep grass gully is apparent, rising to the saddle that is reached on the opposite side, by the Devil's Ladder.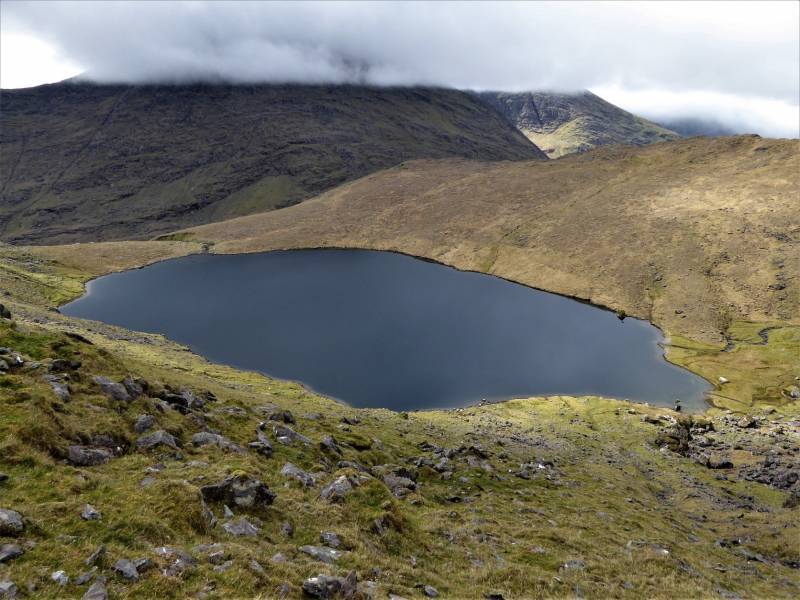 Looking down onto Carraghmore Lake from the gully
From the saddle, follow the usual route to the summit and around to Caher. The descent is down the SW ridge, over Curraghmore to the saddle to pick up the Kerry Way again and back to the road at the start.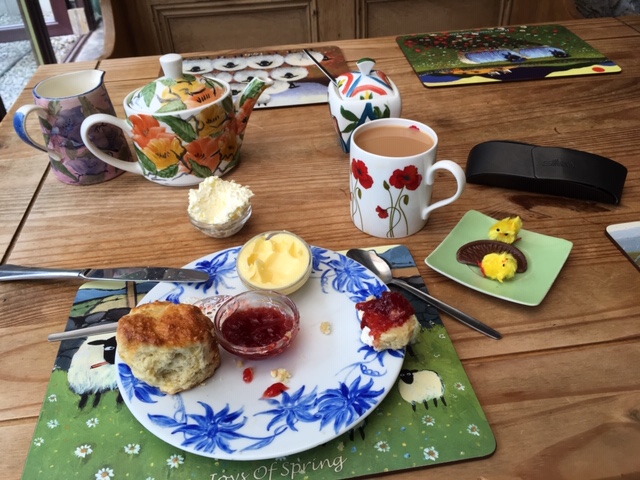 Tea and Scones and Easter chicks! Ideal if you have 'Cooky Monsters' in your group...
---