Park at a small turning place, just opposite The Stepping Stone / Cooky Monsters accommodation and cafe.
The route follows the Kerry Way up towards the Black Valley and leaves the Way to head towards Curraghmore Lake.
Sunlight and cloud in the Black Valley
Skirt the lake around on the western side and a steep grass gully is apparent, rising to the saddle that is reached on the opposite side, by the Devil's Ladder.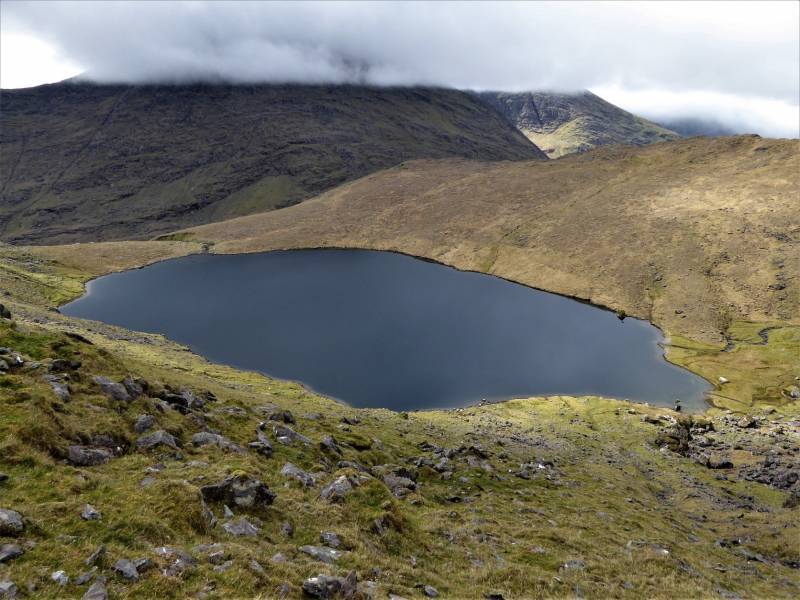 Looking down onto Carraghmore Lake from the gully
From the saddle, follow the usual route to the summit and around to Caher. The descent is down the SW ridge, over Curraghmore to the saddle to pick up the Kerry Way again and back to the road at the start.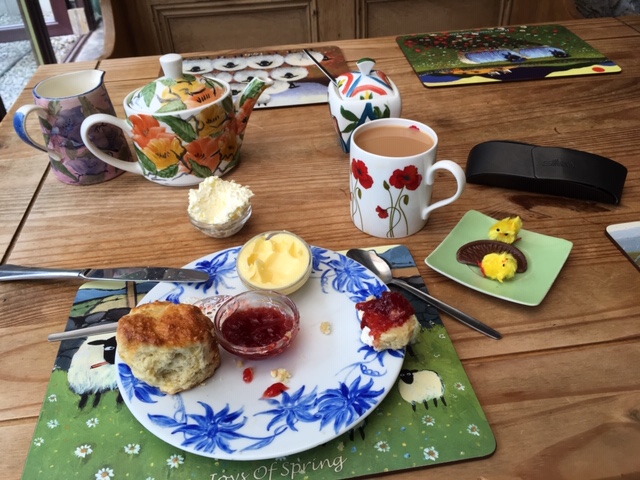 Tea and Scones and Easter chicks! Ideal if you have 'Cooky Monsters' in your group...