Welcome to MountainViews
If you want to use the website often please enrol (quick and free) at top right.
For more map options click on any overview map area or any detail map feature.
Find Suggested Walks

Find hill, mountain, island, coastal feature.
Recent Contributions

Get Notifications

Carrigroe Hill Loop Walk, A Giant's Bed and a Trig Pillar
Carrigroe Hill Loop Walk, A Gaint's Bed and a Trig Pillar.
The Coillte trail head (T 09511 50156) for Carrigroe Hill has plenty of parking for around 5 or 6 cars. Sadly there appears to be some dumping at the car park. The hill itself may not be very high but it has a few little surprises which we found along our way.
At T 08512 49455 you will find what is called the Gaint's Bed - a large slab of rock with a steep to vertical side. There are great views from here. As you approach from the normal forest track you will find a sign and narrow track which will take you to the Gaint's Bed view point.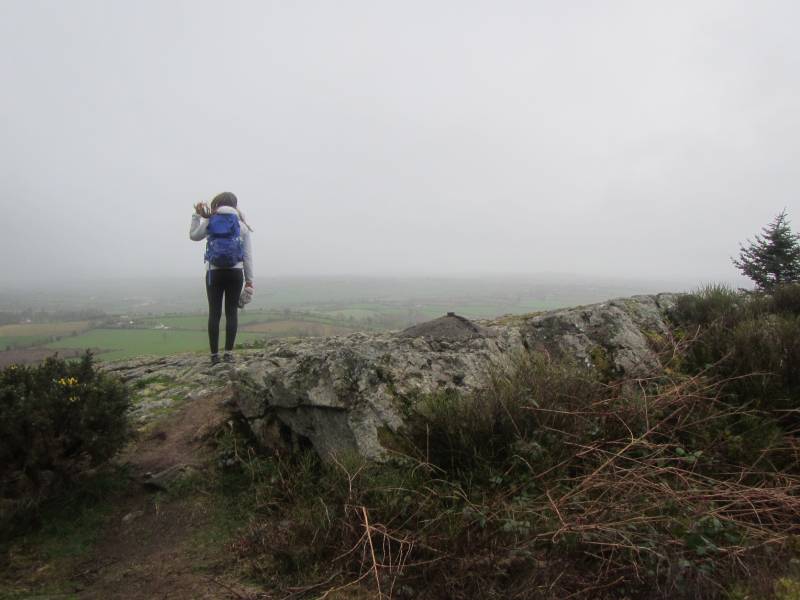 From here the track follows the summit line east along a narrow track in the forest and at one point is so straight and narrow you can see maybe a hundred meters ahead of you and has a "enchanted" or "dark forest" feeling - all one needs is a mist or fog to make it very atmospheric.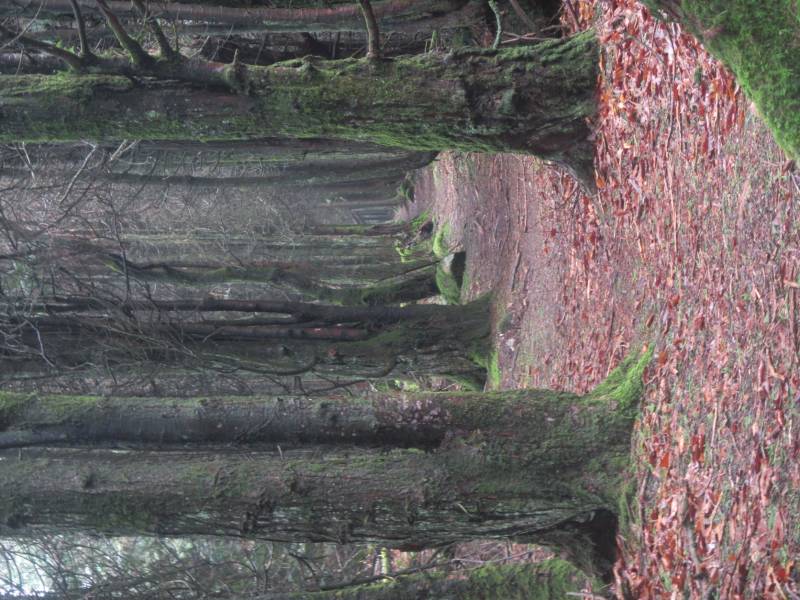 The Trig Pillar at the summit is not far from here and has a slight incline and not an overly obvious trail, however it's not hard to find at all. A slight backtrack and you can continue down and around the hill on a narrow trail back to the forest roads you started on. A well worth while explore and loop walk!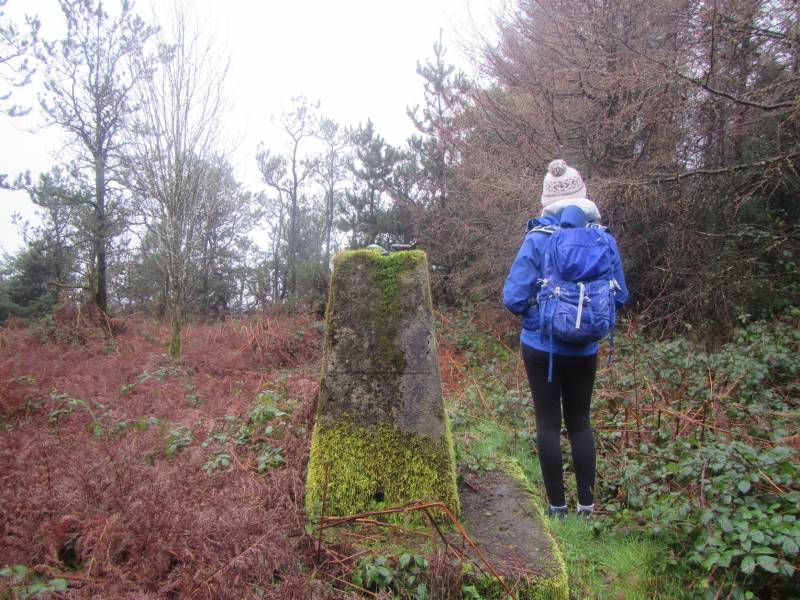 ---
No comments uploaded yet.