Welcome to MountainViews
If you want to use the website often please enrol (quick and free) at top right.
For more map options click on any overview map area or any detail map feature.
Find Suggested Walks

Find hill, mountain, island, coastal feature.
Videos




Ballinastraw Forest and Summit.
Ballinastraw Forest and Summit.
Ballinastraw, or for the rock climbers out there Barnbawn, still has - in spite of clear felling and forest fire damage - some beauty. With a mix of forest roads, a narrow and less trodden summit trail, Eucalyptus trees, the usual Coillte forestry and a feeling of being somewhere not often frequented all adds to the beauty on this local hill.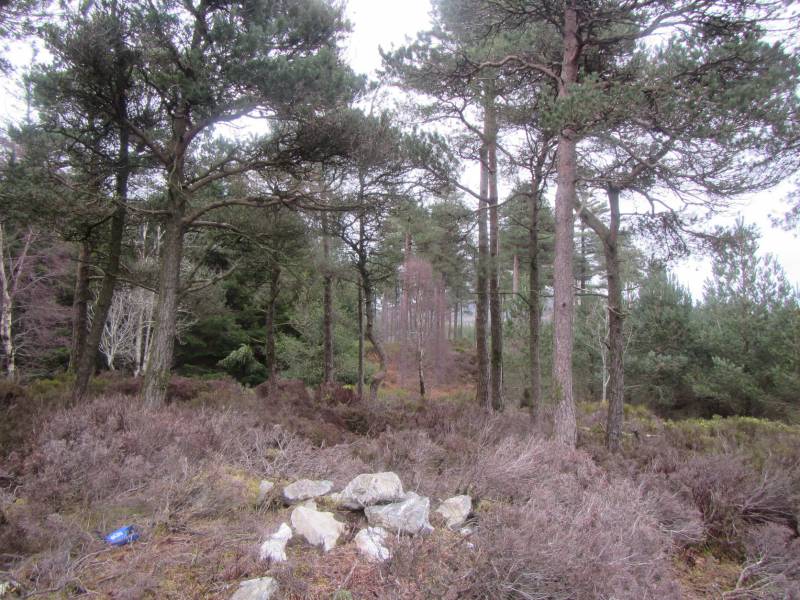 As we hiked the forest trail past the fire damage and small climbing crag (still has trees blocking rock climbing routes) we spotted a wonderful fox dashing around and over the boulders which only added to the wilderness feeling. We could have watched for hours - a much delighted sight rather than my usual urban sightings of foxes. After many years of climbing at Barnbawn and never climbing to it's "summit" it was with great excitement I found myself on the summit and wondering why I never thought of coming here before - thank you my "local 100" list on MV ;)
---
No comments uploaded yet.