We went to a place others have started from that uses an existing track, however we were put off by various signs there and decided to go via Coillte forest tracks and rough roads.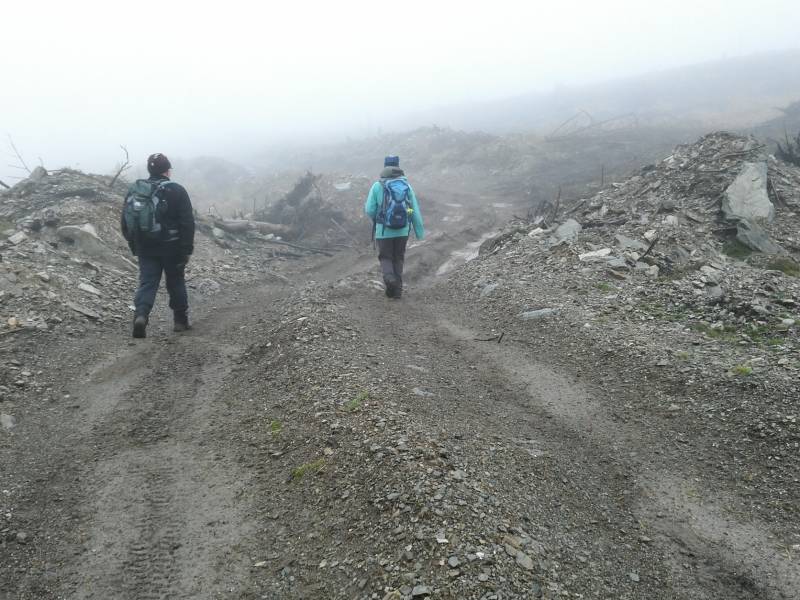 When we were near the open ground south of the forest we found a rough and wet track along the side of the trees, which as of 2018 had largely been cut down. We headed west and reached the existing track mentioned earlier, which we ascended.
It is possible to continue right to the end of this track and then head for the summit, however the ground is very steep and rough if you do this. We therefore headed off the track and made for the ridge line. There is a fence there. The vegetation is fairly short and there were some intermittent tracks.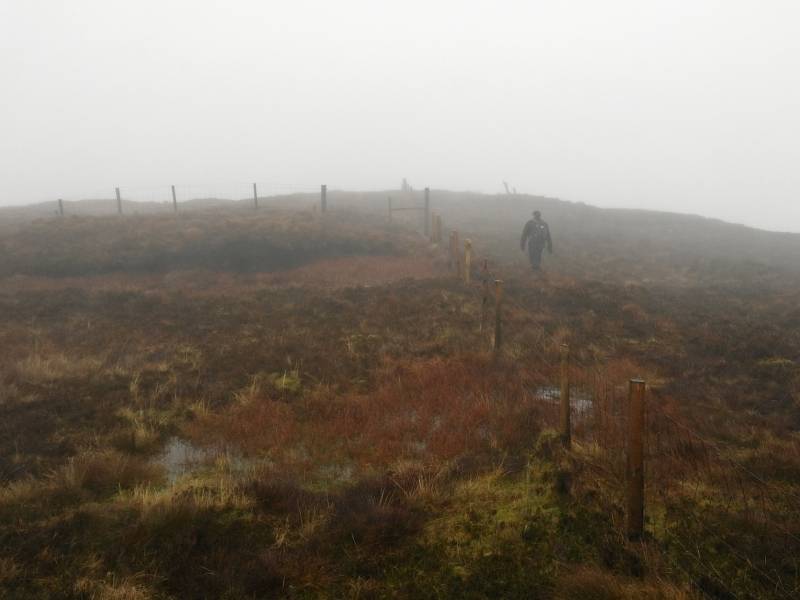 The top is essentially a lump of heather covered ground slightly higher than anywhere else. We couldn't see much because of the 30m mist (30m being the distance you could see)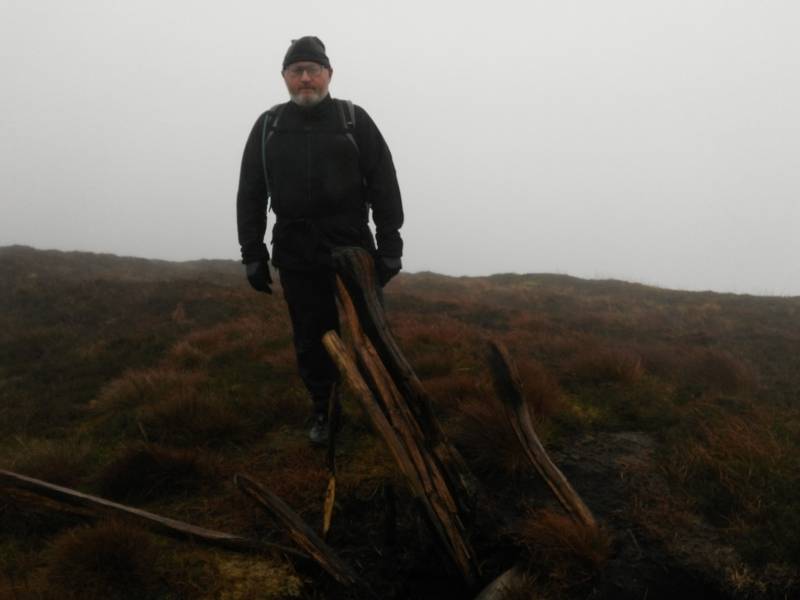 Getting to Shehy More SW involves retracing your steps along the ridge and then continuing until the heathery lump (again) comes into sight. We decided to return as shown on the map, turning north west at a barbed wire fence. After following the fence for a while we crossed it and headed for the original track and the original wet boundary path of the forest and hence back to the cars.