Welcome to MountainViews
If you want to use the website often please enrol (quick and free) at top right.
For more map options click on any overview map area or any detail map feature.
Detail Map Features
Showing 20 of a total of 63 items:
Coomacarrea 772m,
Teeromoyle Mountain 760m,
Meenteog 715m,
Colly 679m,
Mullaghnarakill 665m,
Beenmore 660m,
Been Hill 651m,
Drung Hill 640m,
Macklaun 607m,
Keamconneragh 593m,
Tracks:

3793, 42km
3932, 41km
3320, 40km
2715, 38km
3742, 32km
2207, 29km
2577, 27km
1966, 26km
2604, 22km
2000, 22km
Find Suggested Walks

Find hill, mountain, island, coastal feature.
Videos




Conditions and Info
Use of MountainViews is governed by
conditions.
General information about the site is
here.
Opinions in material here are not necessarily endorsed by MountainViews.
Hillwalking is a risk sport. Information in comments, walks or shared GPS tracks may not be accurate for example as regards safety or access permission. You are responsible for your safety and your permission to walk see
conditions.
Credits and list definitions are listed here
Credits
An extended version of the Glenbeigh Horseshoe incl Colly, Seefin & Callahaniska
The weather was a mixed bag for this route with lots of cloud and some occasional great views. I left water and food at the Mountain Stage to reduce the weight to carry over Curra Hill from where I left the car in Glenbeigh.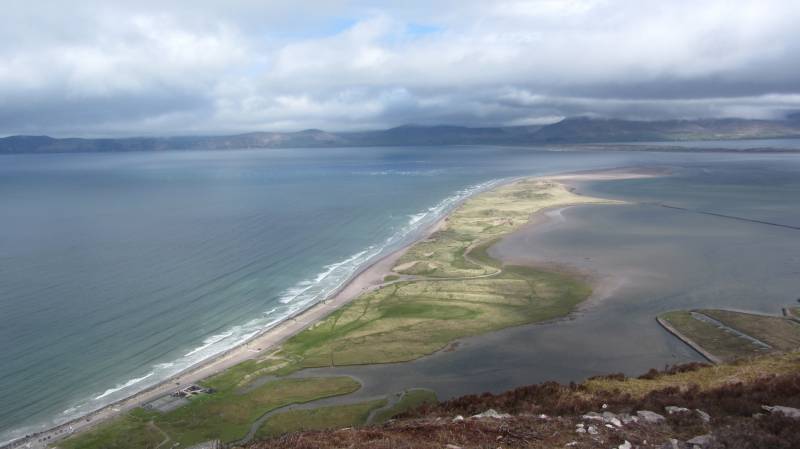 Rossbeigh beach from Curra Hill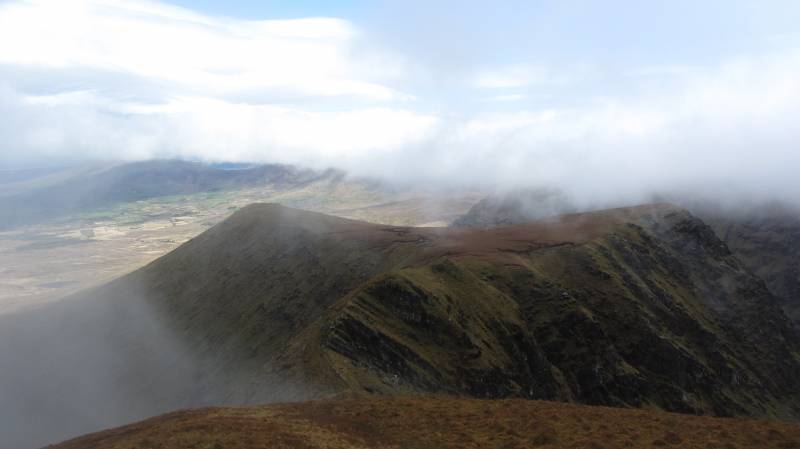 The descent to the Teeromoyle Tooth or Keamconneragh was quite atmospheric slipping in and out of the clouds. It was relatively comfortable given the slippery conditions of the day. It had been something I had been very apprehensive about when planning the route and studying the maps.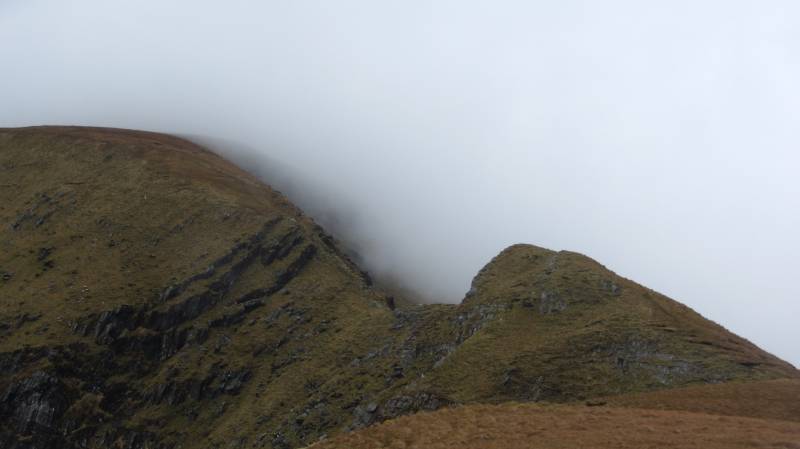 The Tooth and the main ridge as seen from the plateau to the east of the Tooth. The ascent/descent is at the border of the arete and the cloud cover. It is exposed and not suitable in difficult conditions.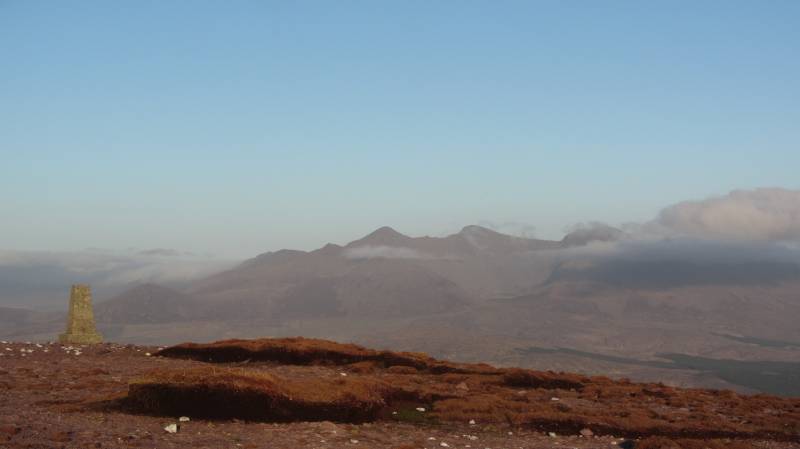 The Reeks as seen from Seefin.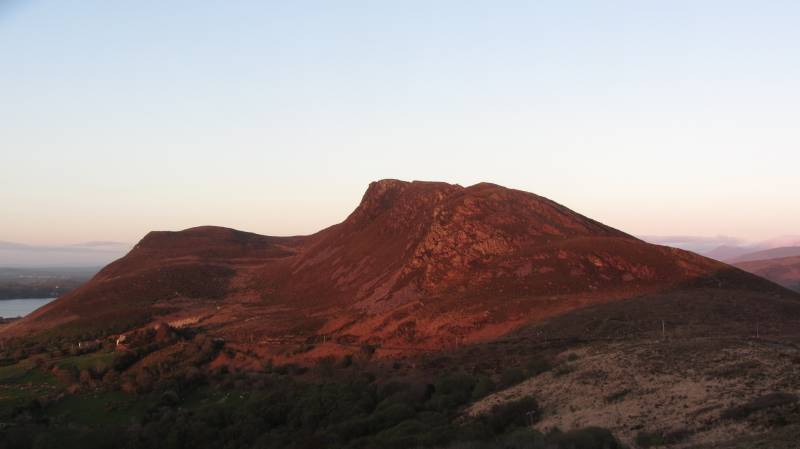 Callahaniska bathed in the evening light at sunset photographed from the eastern flanks of Seefin.