The weather was a mixed bag for this route with lots of cloud and some occasional great views. I left water and food at the Mountain Stage to reduce the weight to carry over Curra Hill from where I left the car in Glenbeigh.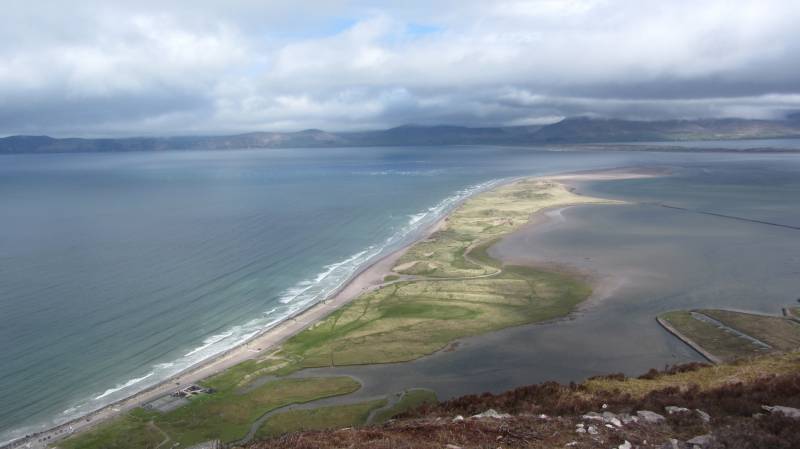 Rossbeigh beach from Curra Hill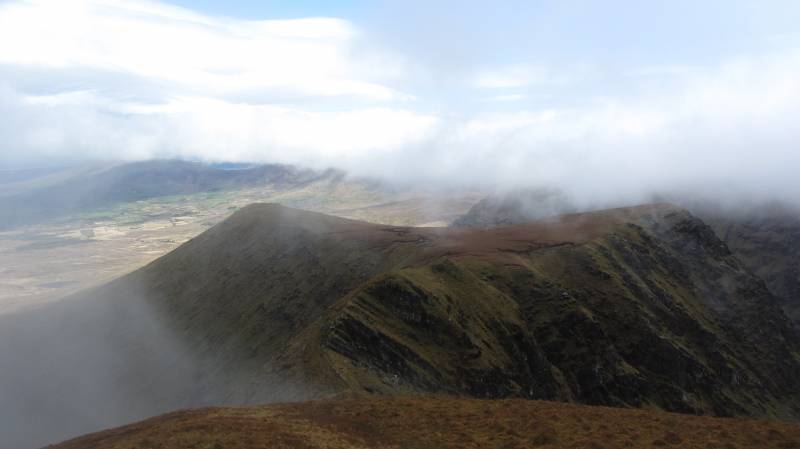 The descent to the Teeromoyle Tooth or Keamconneragh was quite atmospheric slipping in and out of the clouds. It was relatively comfortable given the slippery conditions of the day. It had been something I had been very apprehensive about when planning the route and studying the maps.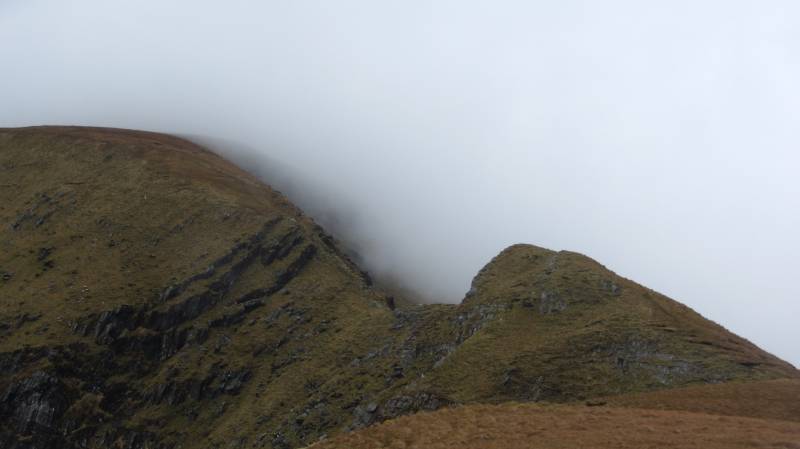 The Tooth and the main ridge as seen from the plateau to the east of the Tooth. The ascent/descent is at the border of the arete and the cloud cover. It is exposed and not suitable in difficult conditions.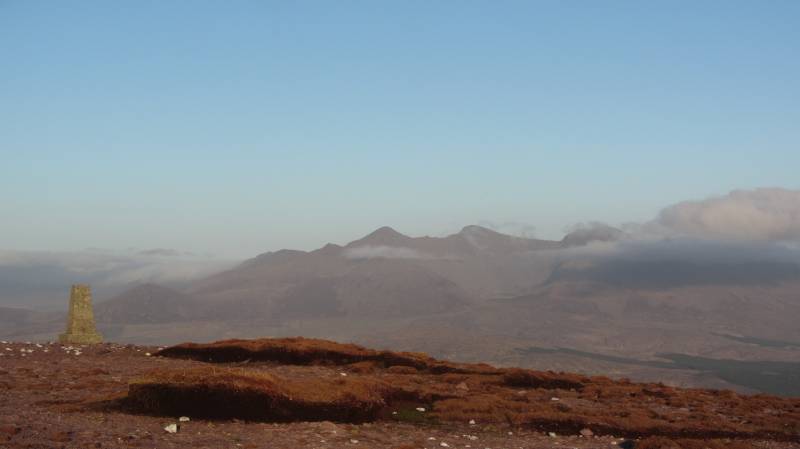 The Reeks as seen from Seefin.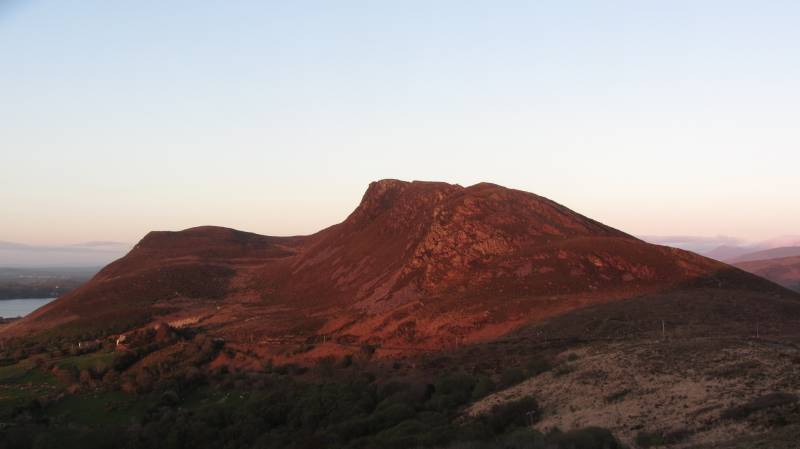 Callahaniska bathed in the evening light at sunset photographed from the eastern flanks of Seefin.