Things are bad when you find yourself in a carpark trying to think up ways of not doing a hill walk.
That was the situation bleck cra and I found ourselves in last Saturday morning in Dingle after pints the night before and two fat oeufs and bacon for breakfast.
For once though it was not the beer or fat oeufs that was causing the apprehension (although it probably should have been !), it was the driving rain and the foggy blanket that cover the Brandon ridge down to its toes.
Any-way the arrival of the boss Liz Ashton put our minds at rest. We were presented with the pilgrim path to Ventry as the option of the day so although wet it was potentially less miserable. A sensible choice I think (unlike 2 members who opted to head up the west side of the ridge on a short stroll), so 11 of us headed off in the rain to Ventry.
First stop was the summit of Reenconnell, followed by a visit to Kilmekedar Church.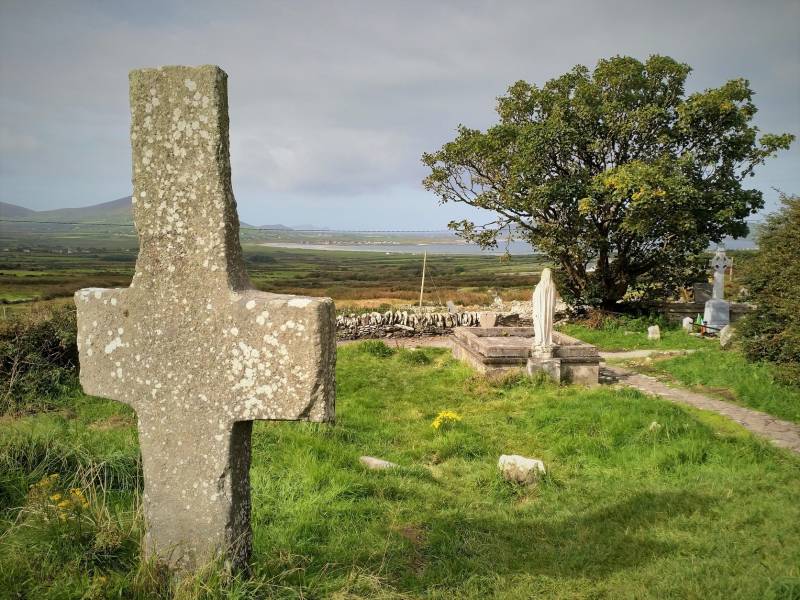 On then to the little known Gallarus Tower and then Gallarus Oratory where we found the way to get in without paying at the visitors' centre, remember it's a national monument whereas the centre is not run by the state.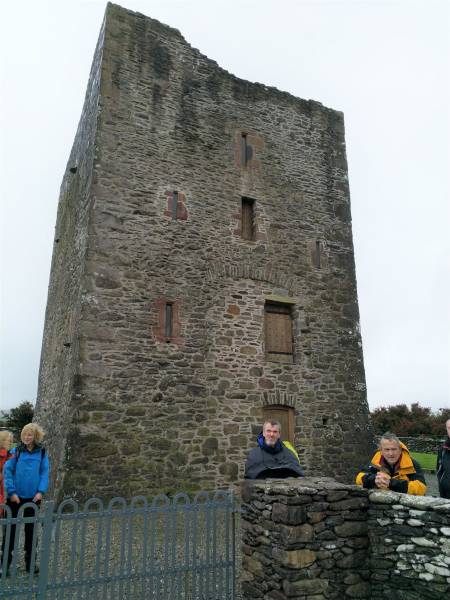 On then over quiet country lanes until finally hot chowder and a pint of the black stuff was our reward in Ventry.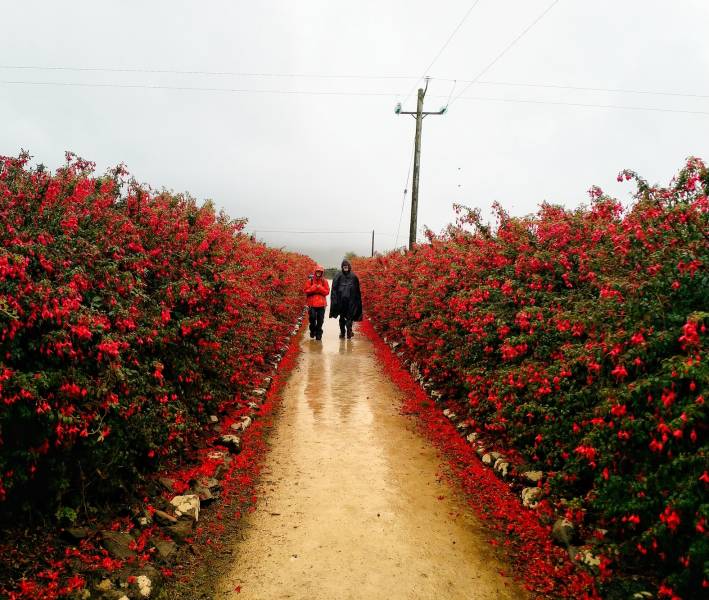 Our thanks to the walk facilitator liz for making a sensible and interesting change on the route given the weather conditions.