Welcome to MountainViews
If you want to use the website often please enrol (quick and free) at top right.
For more map options click on any overview map area or any detail map feature.
Detail Map Features
Showing 20 of a total of 44 items:
Knockmealdown 792.4m,
Knockmoylan 767.1m,
Knocknafallia 666.5m,
Sugarloaf Hill 662.7m,
Knocknagnauv 655.1m,
Knocknalougha 629m,
Knockmeal 559.5m,
Crohan West 521m,
Knocknalougha South Top 518.6m,
Knocknanask 486m,
Tracks:

3383, 46km
2444, 35km
3187, 32km
2887, 32km
3909, 31km
3587, 29km
2507, 29km
2038, 24km
2917, 24km
3913, 23km
Find Suggested Walks

Find hill, mountain, island, coastal feature.
Recent Contributions

Get Notifications

Bunsen's 2038
A hat tip to Captain Vertigo's track 2038 with more accurate ascent/descent tracking. Great views on a clear day. A loop from the Vee over the Eastern Knockmealdowns.
The return via forest tracks doesn't provide much excitement apart from the Liam Lynch Memorial at the foot of Crohan.
The route is described in Helen Fairbairn's "Ireland's Best Walks".
Useless fact: With the naked eye I was pretty sure that I could make out Capel Island in the sea south of Youghal. That's about 39km south of Knockmealdown summit. Obviously there's very little in the way of high ground south of the Knockmealdowns.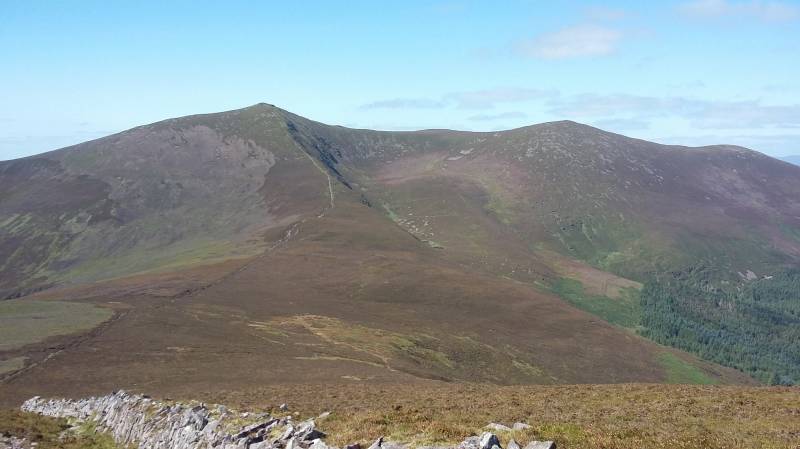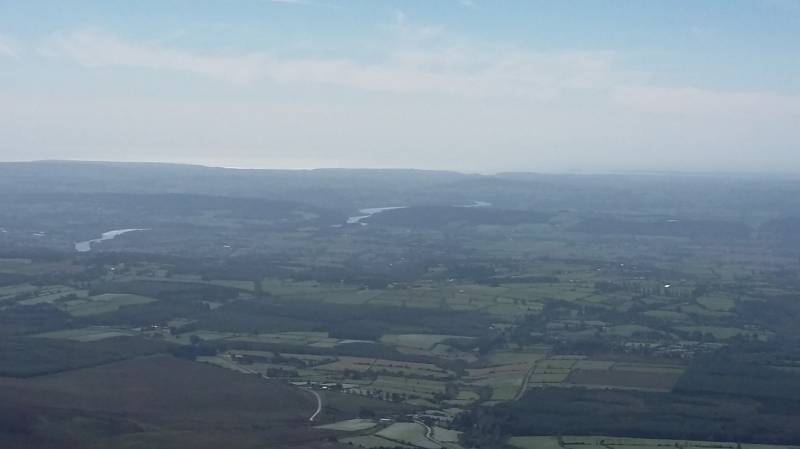 ---