Welcome to MountainViews
If you want to use the website often please enrol (quick and free) at top right.
For more map options click on any overview map area or any detail map feature.
Detail Map Features
Find Suggested Walks

Find hill, mountain, island, coastal feature.
Videos




Recent Contributions

Get Notifications

Meelin Hill, Brackloon and Knockafeehane
A grand and simple waymarked trail for a day of low lying cloud.
Park up at the post office beside the Tom Crean mini-park across from the South Pole Inn.
Be careful on the short section of the R561 - better to stay on the eastern side of the road even if heading south (i.e. go with traffic) as there is no verge on the west side and I encountered 2 large coaches that made me wave frantically before I felt comfortable that they would give me a wide berth.
You see the below sign at the turn off the R561 onto the trail which starts with some sleepered steps..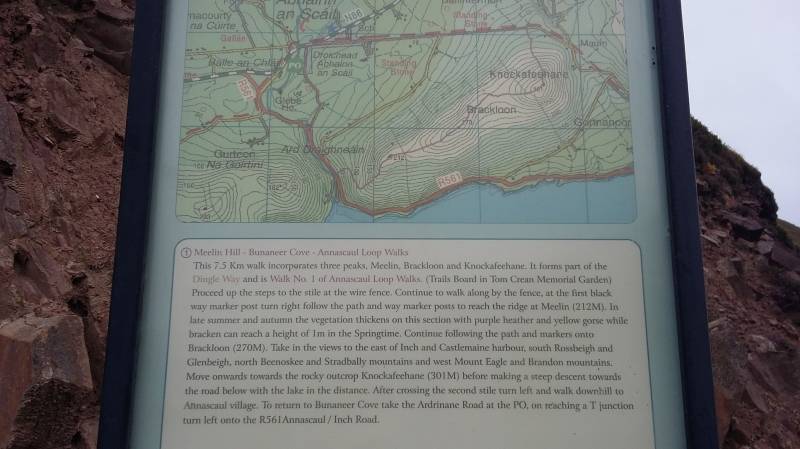 ---
No comments uploaded yet.