Park at layby at bridge 100m south-west of old school at Derryvoreada. No fences, straight onto open hillside from here. Keeping school to the left, head straight up the steep hillside for an increasingly rocky ascent to the top. Several short scrambles on the route up. Coming out onto summit area, the track shows I mistakenly headed immediately right (north-east) to the fake summit with cairn, rather than bearing slightly left (north) to the actual summit with bigger cairn further back. Navigation in mist would be an issue.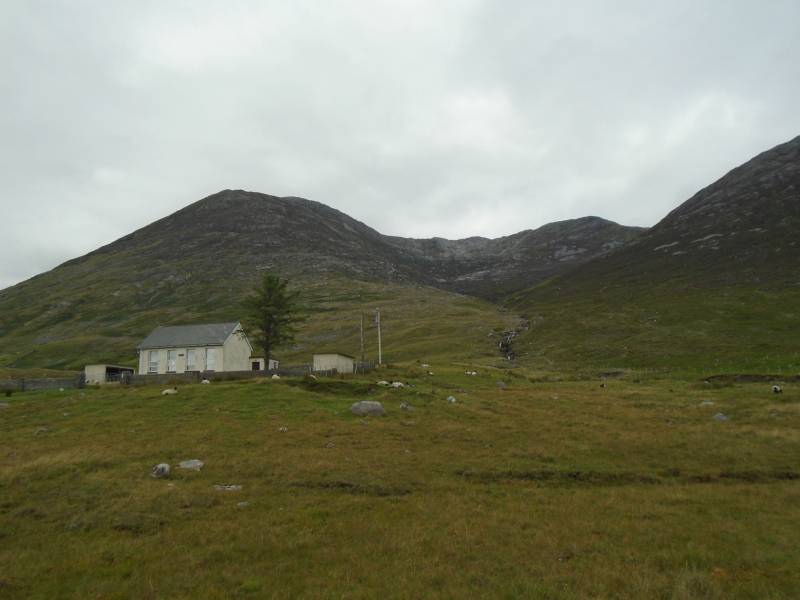 Route down involved heading south at the first opportunity to avoid down-scrambling. So after the beginning the descent is all on heathery and grassy slopes, initially steep to very steep, but then moderating. Finally a gentle descent alongside the river, all the way to the bridge to meet the car.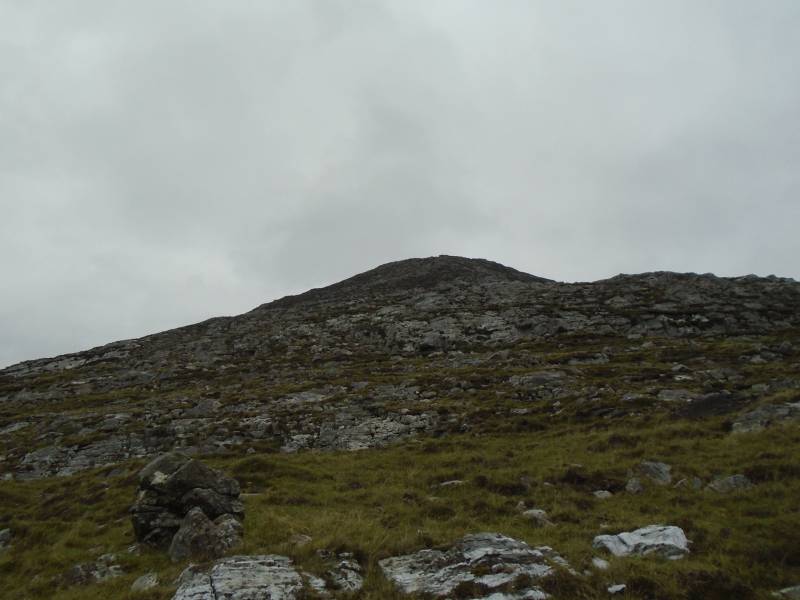 Experimental route, not established or described anywhere, that I know of. Challenging despite the short length because of the continuously steep ground and need to scramble. Very accessible and handily reached from the roadside. Relentless ascent makes it a good test of fitness and ability on particularly rough, steep ground.
Stats slightly garbled as I turned off GPS too early. Descent should match ascent. Distance 5.34km. Actual time was about 1h 37m, rather than 1h 29m.