I can say with certainty three things: the ascent was not 3266m, given the peak is only 2503m; secondly, I will be back to the Picos range, and thirdly, this is not the Dromderaloughs...
This is a very well used and marked route, to the summit of
Torres de los Horcados Rojos,
starting from the upper cable car station at Fuente De, at 1853m. As you may see from the route, there are some strange anomalies, which probable explains the massive, false ascent.
Joking aside, this is a great place for mountain walking and I'm sorry to say that this
is only my first trip to the Picos.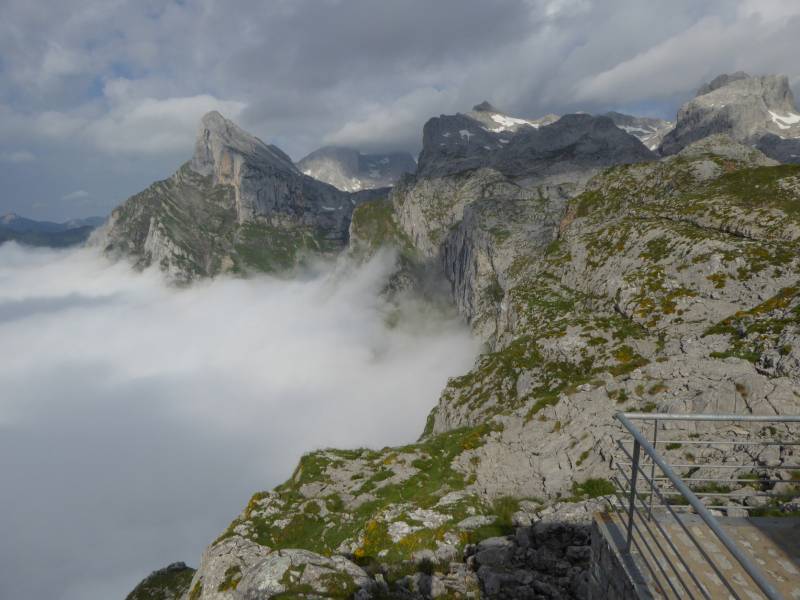 (above) The view from the top station of Fuente De cable car.
The photo below shows the view from the col about 160m below the summit. The striking peak to the right of centre is Naranja de Bulnes.
(See Purple Peak Adventures
excellent
video on you tube, https://www.youtube.com/watch?v=ZGzWabcfCXA)