Welcome to MountainViews
If you want to use the website often please enrol (quick and free) at top right.
For more map options click on any overview map area or any detail map feature.
Detail Map Features
Showing 11 items:
Carrickgollogan 275.2m,
Tracks:

3156, 42km
4410, 15km
4029, 14km
2443, 13km
4422, 12km
3739, 10km
2433, 8km
4416, 7km
4403, 7km
3844, 5km
Find Suggested Walks

Find hill, mountain, island, coastal feature.
Videos




The slow slow burn of Carrickgollogan
Carrickgollogan is a great place for the short or family walk, though perhaps not just now. We were surprised to see that it has been burning for some time in the ongoing heatwave starting in June 2018.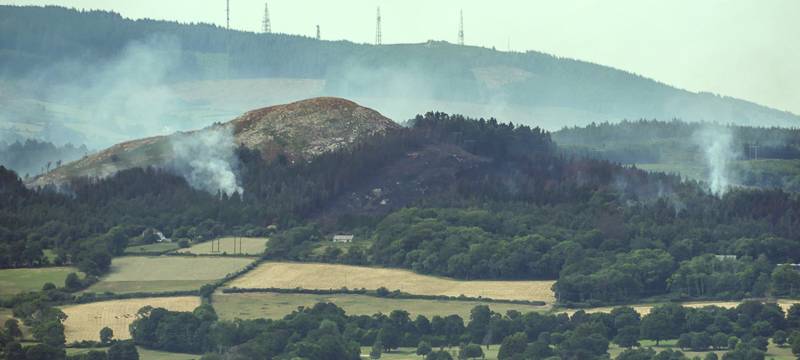 The first view is from Bray Head on 25th June, though I think it had been burning for several days before that.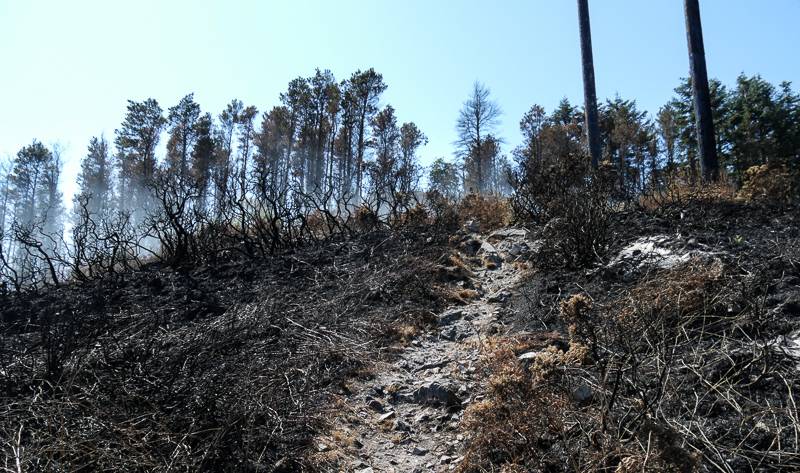 Walking around the place a week later we encountered no particular warnings though we did see a Coillte van in the distance, perhaps monitoring the situation. Probably not a good idea to bring family up at this point.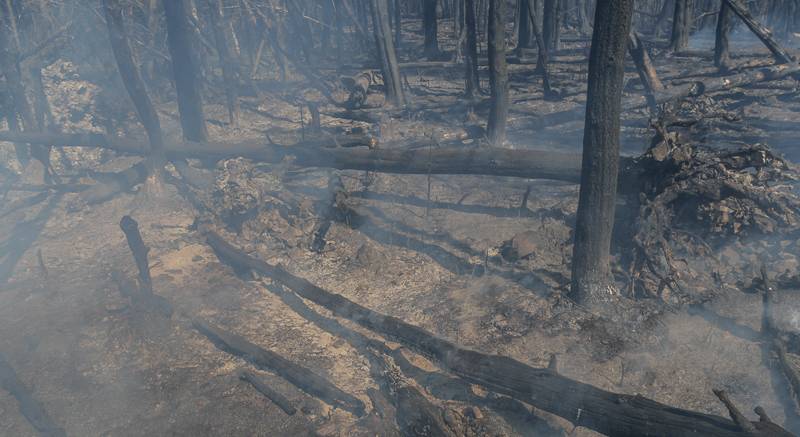 What is surprising is that although there has been substantial burning with flames and smouldering on our trip, the entire forest has not caught fire. Yet there seemed to be only a few signs of systematic attempts to put the fire out.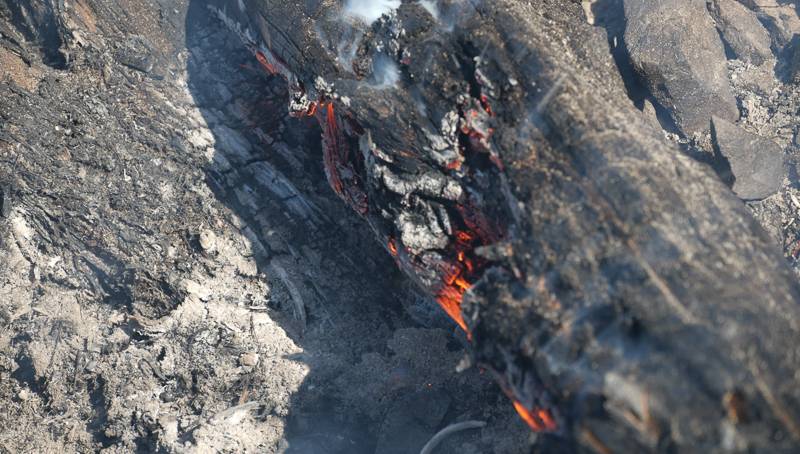 In places also the actual peaty soil seemed to be on fire, somthing we understand can happen.
---
Comment
created by
simon3
2020-May-23
Returning a couple of years later, there was a covering of vegetation, making it hard to see just how dramatic the burning had been.