Rossnafinna
Since we brought up the number of islands we have to over 570, when looking for a shorter walk I take a look at what is available. Rossnafinna Island sits within the inner reaches of Blacksod Bay, named Dooghil Lough.

The island can be reached by a rough but driveable road from the north. There appeared to be extensive turf cutting on the island assisted by a single road that runs part way along the island's length. The highest point on the island is probably around 5 metres and finding where this is would require professional surveying.
Views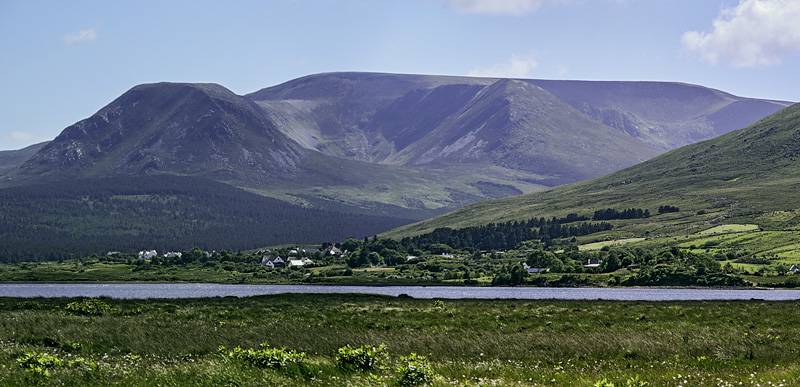 For such a flat place this island has huge views. Nearby Knocklettragh (452m) is one of several places visible to the west including the north east and corrie side of the Corraun Plateau (see pic), the higher land of Achill and a huge sweep of the western side of the Nephin Begs.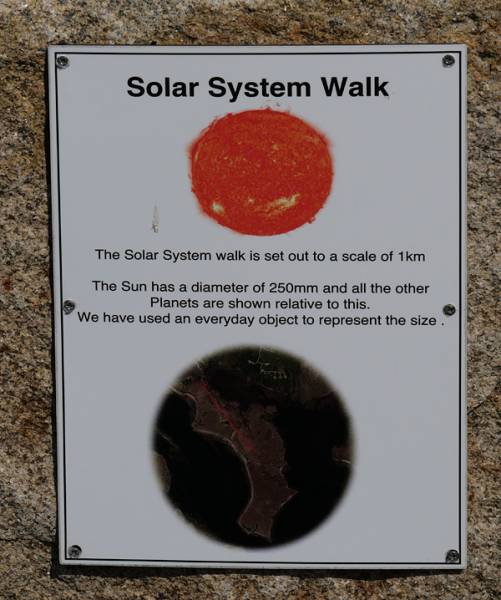 Cosmic Views
Completely unannounced there is a remarkable display of the Solar System, laid out as a series of posters on marker stones.
First you encounter the Sun, Mercury, Venus etc ending with the minor planet Pluto which is also near the end of the approx 1km easily walkable unsurfaced road down the island.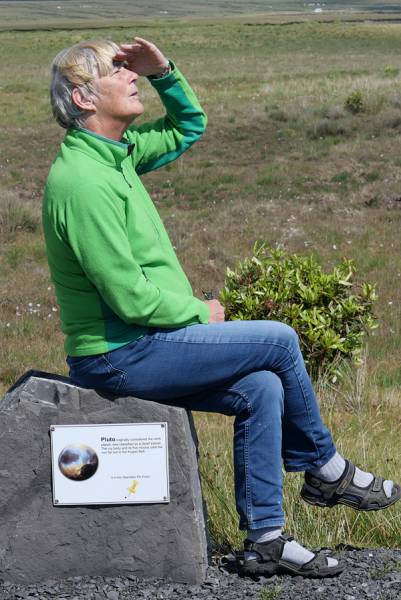 Contemplate each of the distant unsullied planets in turn while walking through a boggy harvested landscape, all probably to be awash as global warming raises sea levels. At least it will wipe out the rhododendron.