Welcome to MountainViews
If you want to use the website often please enrol (quick and free) at top right.
For more map options click on any overview map area or any detail map feature.
Detail Map Features
Find Suggested Walks

Find hill, mountain, island, coastal feature.
Videos

Recent Contributions

Get Notifications

Conigar from the west.
Conigar is certainly wild and has reasonable views but would not be described as particularly dramatic to look at.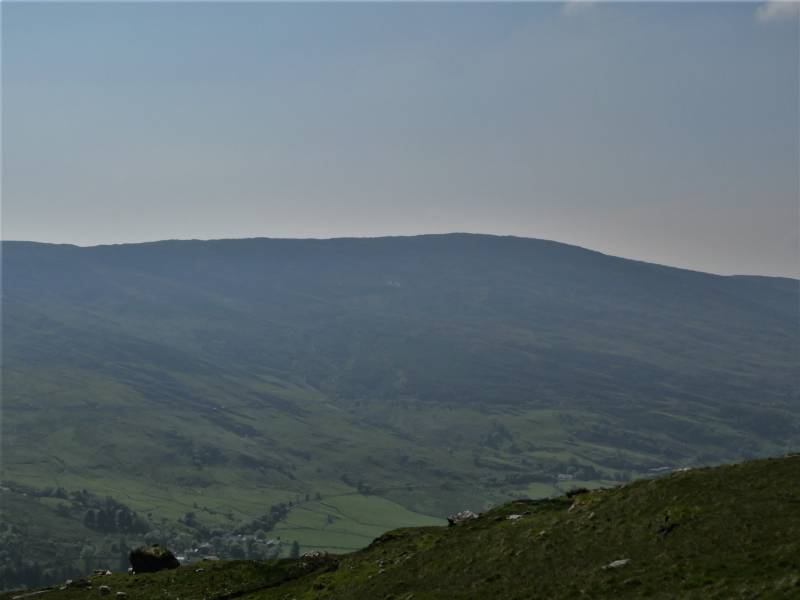 The summit area had a pond with, as of a warm May day, an abundance of insect and tadpole life. The curious and unusual red colour in this picture was apparently caused by the colour of the water and coating on rocks in it.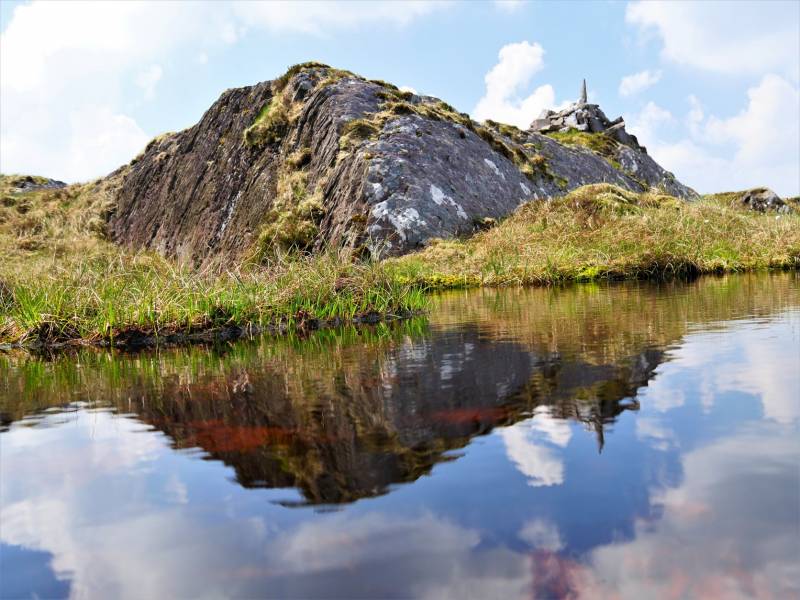 Moving towards Foilastakeen there are a series of small lakes surrounded by wild, untracked land.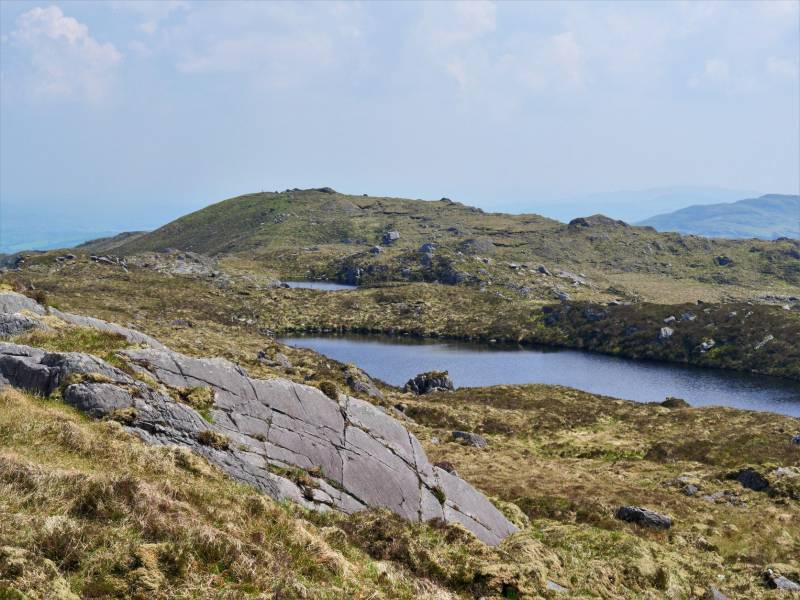 The Beara-Breifne way crosses the ridge and there is a stile with signs.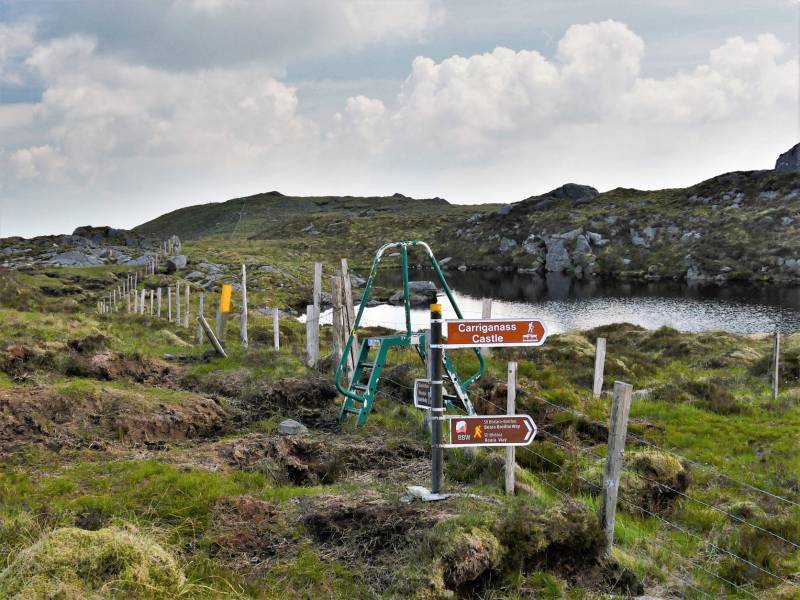 The summit of Foilastakeen is even less exciting than that of Conigar however there are good views of Gougane Barra.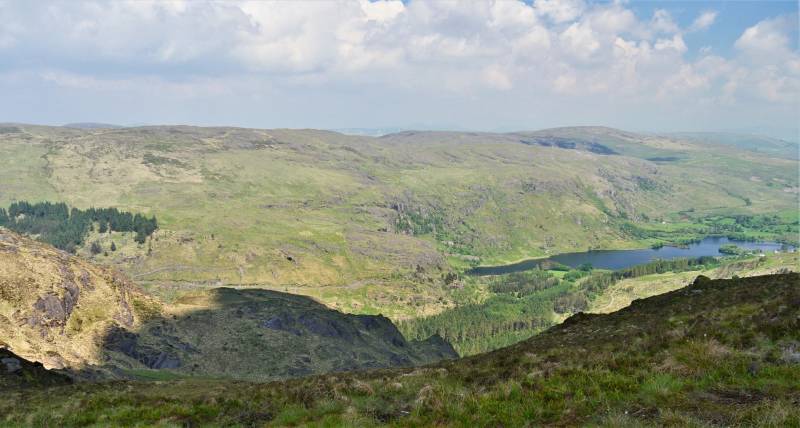 For variation the return went nearer to the edge of Gougane Barra. The land here becomes very rough and also there a number of fences. Look out for occasional stiles which are sometimes available.
.
---
No comments uploaded yet.