Due to both the bothy and the mountain meitheal hut being pretty much close to the end of the classic Bangor trail, we decided to stretch the trail out all the way to Furnace, making use of the scenic western way trail to complete the last leg of the journey.
This one wins the award for being the muddiest and boggiest trail of them all! If I do it again, I'm bringing wellies.
We misjudged the time a bit (and the bog factor) and ended up camping on the slopes of Nephin beg (directly WSW of the summit point) as darkness fell, making use of a very rare bit of non-bog instead of pressing on in darkness to the meitheal hut. The terrain is treacherous and requires care with each step.
The meitheal hut was a lovely spot for breakfast though, and the rainwater tank was handy for handwashing and pot washing.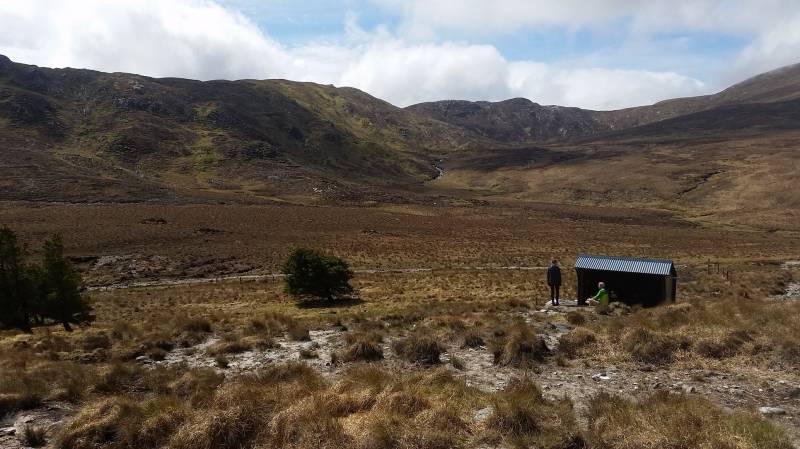 A recently constructed and fully crossable bridge, but you aren't supposed to cross it just yet (under construction):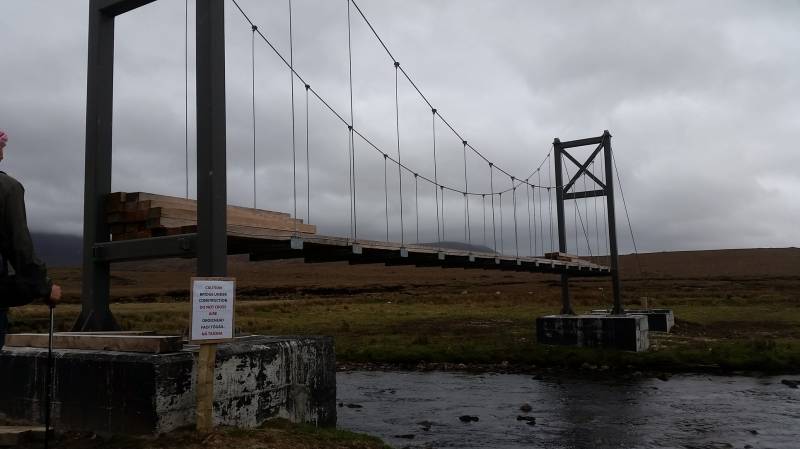 The unfortunate truth of the Bangor "trail" is that a lot of it is like this: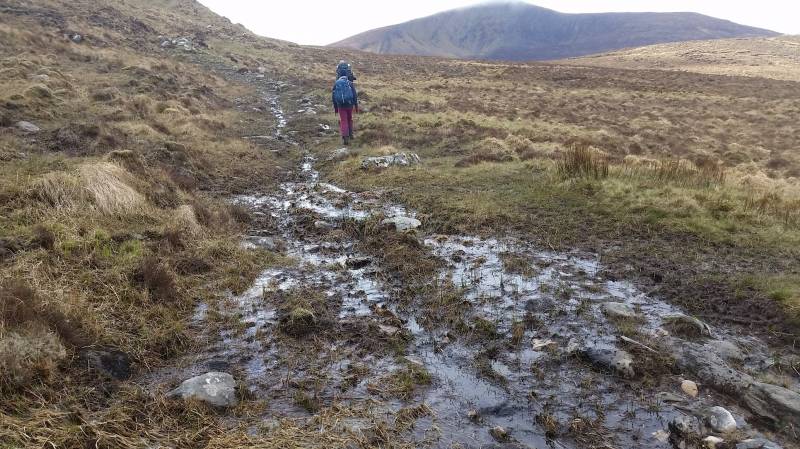 But there are some parts like this (<50% or so), which require less gopping and jumping: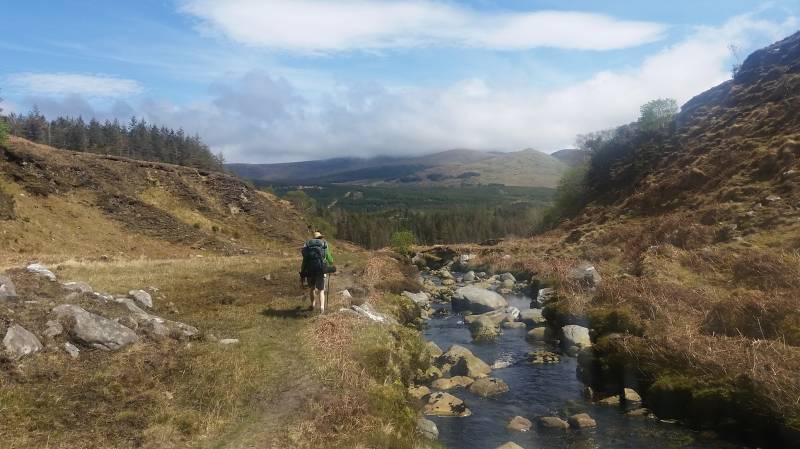 The bus timetable for Ballycroy - could prove handy: