If you want to get a good ass kicking from a mountain range then go to the Bens.
If you want to give yourself twelve of the best self inflicted lashes then take on the Twelve (listed/actual) Bens at the one 'sitting'.
This track was exploratory. I'd done the two horseshoes a few years ago and was interested in a Challenge route.
I knew the last time that the challenge was held that Benbrack wasn't included so, instead of making my way to Letterfrack from Bencullagh I had to look at an alternative finish.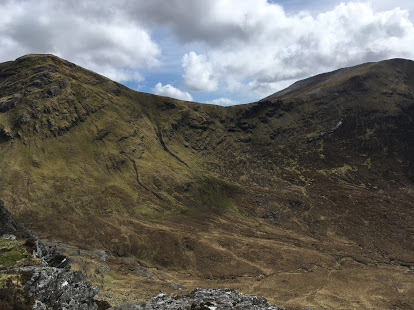 Warning:
The track (above) from Bencullagh to Benbrack isn't advisable, so don't go that way. There's very steep ground in places and I shudder to think what it might be like on a wet day with little or no visibility. See next paragraph for an alternative. Yes, more distance and gain but safer.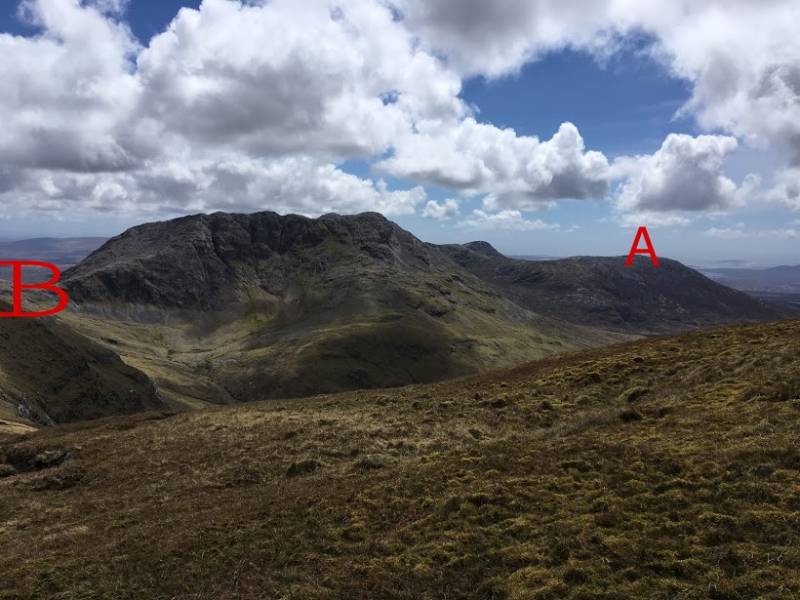 I've found out since that in the Challenge in the year 2000 the first climb was Benglenisky, the route from Bencullagh to Benbrack was via Maumonght (down to the Polladirk River and up to Benbrack from there). That year, there was over 4,000m gain in it and 3 walkers finished it (not sure how many started).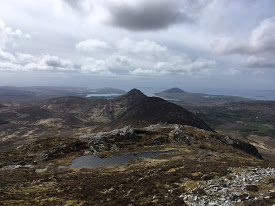 Parking : There's room for a few cars at the start. I was hitching a lift back to my car so I stopped the track at the N59. I think there's a car park about a km back the road towards Kylemore Abbey.
Water: You could get a refill from the river as you contour your way from Benglenisky and later from the Polladirk River
.
Weather: Pick a really (really) good day.
I doubt that any club would undertake to put this (Listed/Actual 12) on as a challenge again: so don't be waiting for that day.