Welcome to MountainViews
If you want to use the website often please enrol (quick and free) at top right.
For more map options click on any overview map area or any detail map feature.
Detail Map Features
Showing 18 of a total of 55 items:
Fairfield 873m,
Dollywaggon Pike 858m,
St Sunday Crag 841m,
Cofa Pike 823m,
Hart Crag 822m,
Great Rigg 766m,
High Raise [High Raise (High White Stones)] 762m,
Seat Sandal 736.8m,
Harrison Stickle 736m,
Sergeant Man 736m,
Tracks:

3501, 22km
2611, 18km
4642, 17km
3764, 13km
3771, 13km
4032, 12km
1423, 8km
3728, 5km
Find Suggested Walks

Find hill, mountain, island, coastal feature.
Far Easedale Gill - Northside.
This was a visit to the north side of the valley extending NW from Grasmere on a wet and not very photo friendly day.
Ascent was via a well constructed walkers path up Helm Crag.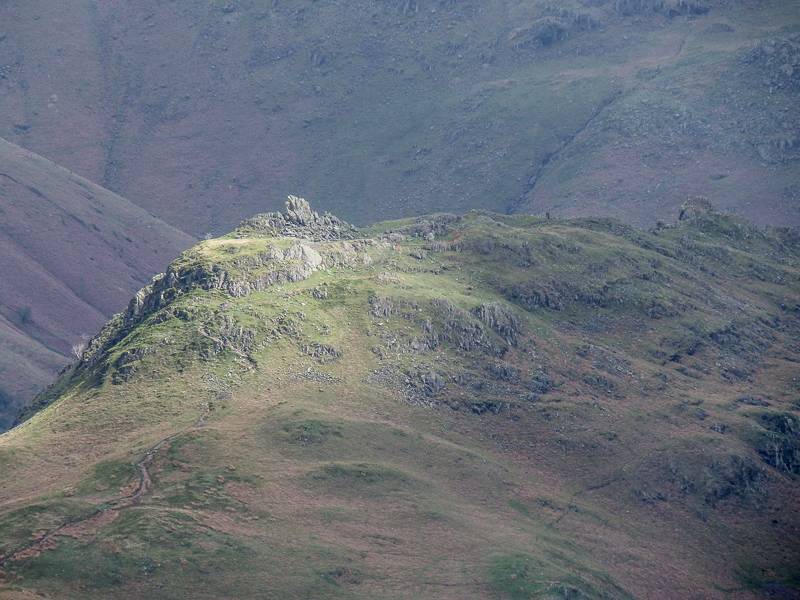 The north side of the valley is relatively easy without much up and down.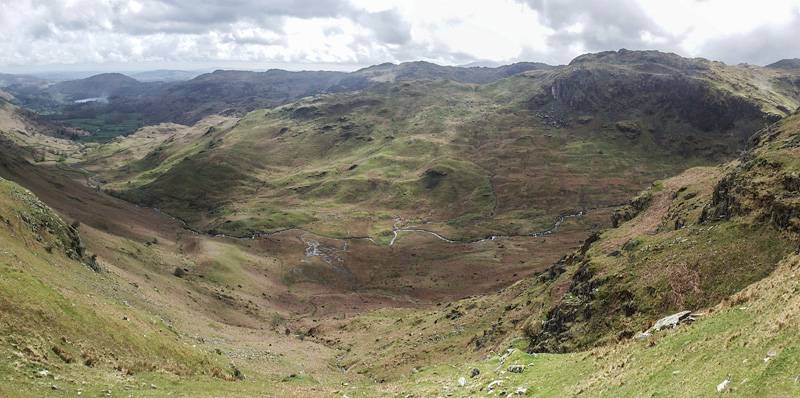 The return to Grasmere initially follows the Coast to Coast walk.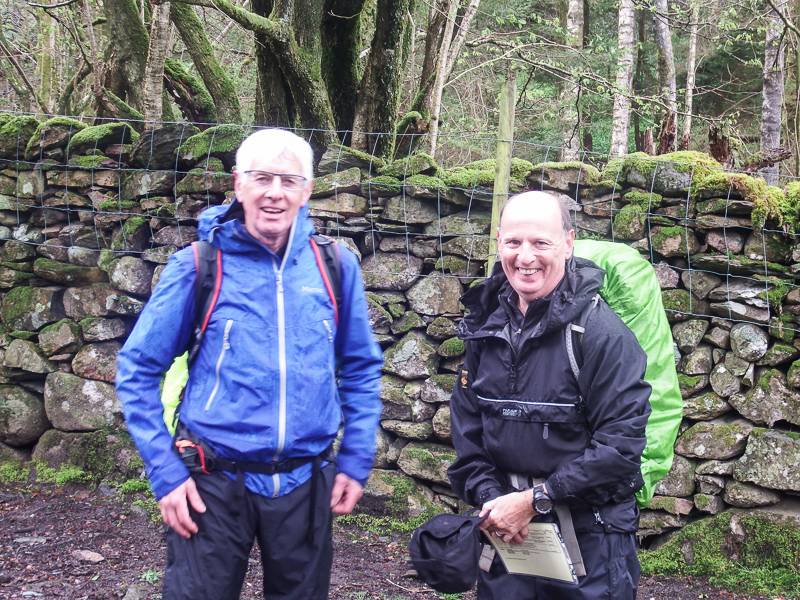 This particular walk had two excellent leaders.
---