As with others we visited Slievenakilla from the NW from Corcashel using an old track, and parking at a nearby forest entrance.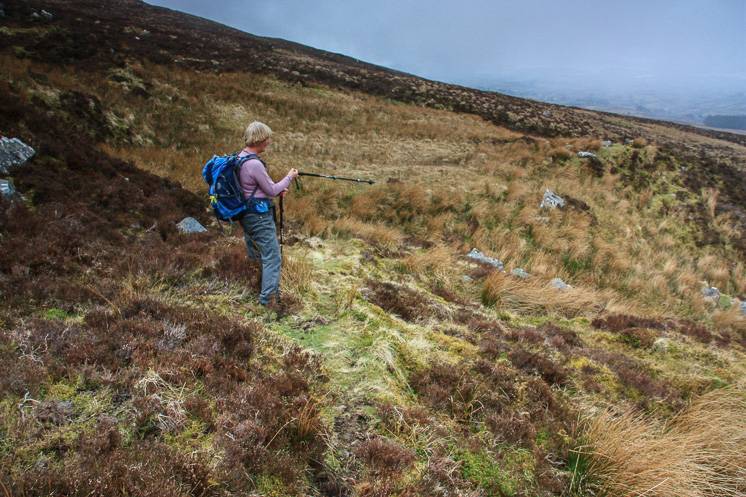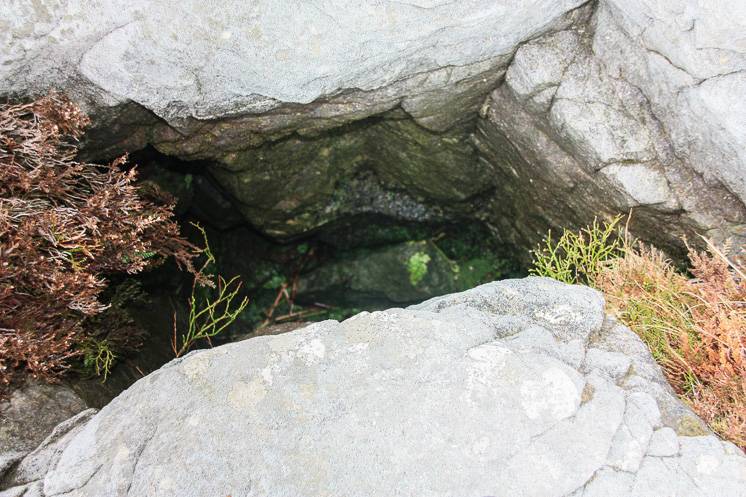 Unlike others we stumbled upon the remains of what we took to be a turf-cutters track that makes getting onto the boggy plateau of the summit a wee bit easier. The track has a maximum gradient and its slightly easier underfoot. You can see it in twists and turns on the shared gps track and the air photos. On the ground you can just make out side ditches and a slightly flatter surface. The track does not appear on historic OS maps such as the 6 inch. Perhaps it was a local initiative or created by the Land Commission to access the bog. There are signs of some turf cutting in the past. We reached the top via boggy ground relieved in places by lines of surface rock.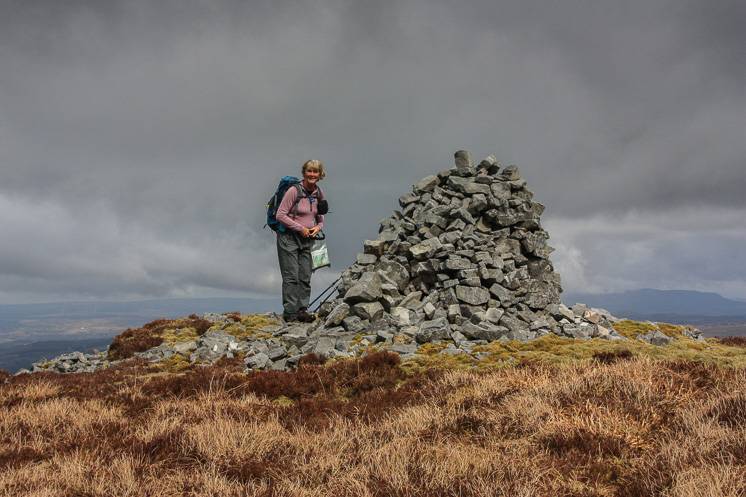 We visited the two competing tops, one with a trig pillar, the other with a cairn. Essentially it will need precision measurement to determine which is higher.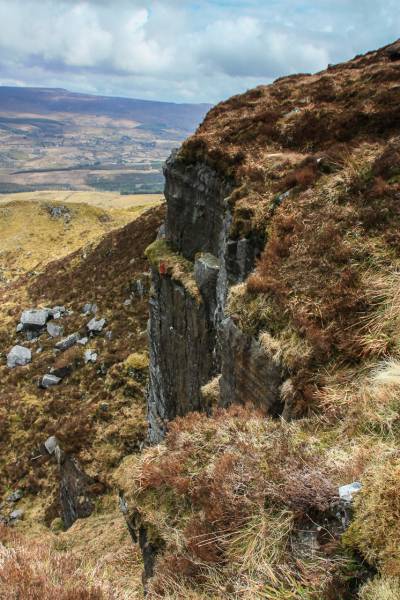 We returned via the north side which is slight easier than going directly across the bog and has the advantage of interesting views to the cliffs and the surrounding countryside including Knockbrack and Cuilcagh.
We look at this hill as a place to enjoy for walking. But it wasn't always this way. In stories collected by Dúchas (period around 1895) is this piece "Whenever the landlord used to evict any people the police used to come to save him from the people. Ellis, the landlord, was very severe on the tenants. He left the people without a sheep or lamb for about eleven years. He would not allow them to graze anything on the mountains" ( https://www.duchas.ie/en/cbes/4605946/4604743 )